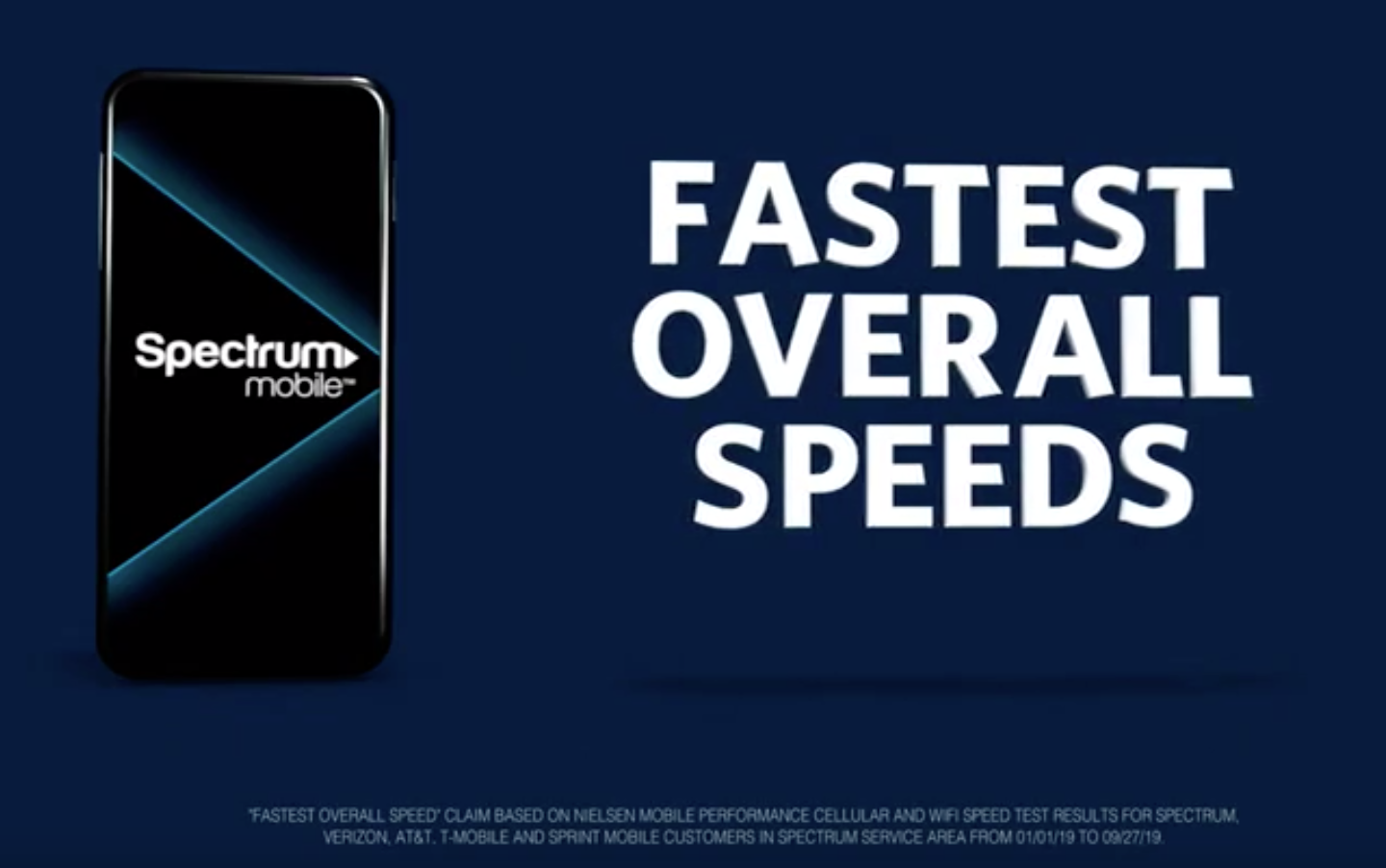 By Claus Hetting, Wi-Fi NOW CEO & Chairman
With more than 80% of smartphone data running over Wi-Fi, the mobile user experience is a lot more Wi-Fi than cellular. Spectrum Mobile says they've got the best Wi-Fi and the best cellular. The result is 'fastest overall speed'. They've recruited the help of celebrity Ellen DeGeneres to get that message across.
Spectrum Mobile – the mobile service owned and operated by cable giant Charter Communications – says they are confident their mobile service is the best in the USA. They recently hired mobile analytics company Nielsen to deliver a comparative study of available mobile services across the US, and the results were conclusive. "In speed and reliability, we're ahead by a landslide. It's not even close," says Group Vice President Wireless Products at Charter, Justin Colwell.
The prime reason for being ahead of the pack is simple, says Justin Colwell. "We know – through numerous tests – that our Internet service is the best in the country, which also means our Wi-Fi is the fastest. Add to this our cellular service, which for Spectrum Mobile comes from Verizon. And Verizon is the fastest cellular in the country," Justin Colwell says.
Justin Colwell is emphatic when it comes to the value and importance of Wi-Fi for the mobile experience: "Historically, mobile was only about cellular. The truth is that today, the mobile experience is a lot more Wi-Fi than cellular by a wide margin," Colwell says. "This fact has been overlooked. We need to shift to the concept of fastest overall speed – it's the only meaningful metric," he says.
Spectrum Mobile's latest data indicates that about 83% of Spectrum Mobile subscriber data consumption happens over Wi-Fi. A remarkable 75% of the total data consumption per Spectrum Mobile subscriber happens over Wi-Fi in the home, Justin Colwell says. Spectrum Mobile services are only sold to customers who already subscribe to Spectrum's home Internet and TV services.
He also says that Spectrum Mobile's in-house developed connection manager has an important role to play in getting service quality right. "The connection managed makes sure you're ABC – or Always Best Connected, to either cellular or Wi-Fi, depending on the quality of the signals in a given location. And we do allow the manager to select cellular as the best network when necessary – even though it costs us money to do so," Justin Colwell says.
/Claus.
Below: Watch Spectrum Mobile's ad featuring comedian and talkshow host, Ellen DeGeneres.