By Claus Hetting, Wi-Fi NOW CEO & Chairman
Last week the international and Brazilian Wi-Fi industries were united under one roof in Rio de Janeiro – and thrust of the event was on policies and technology for enabling standard power 6 GHz Wi-Fi. Technology provider Broadcom says standard power will 'fulfil the promise of 6 GHz' indoors and outdoors including the opportunity to bring multi-gigabit unlicensed FWA services to rural areas. 
Brazil was one of the first countries in the world to adopt regulation in support of full-band 6 GHz Wi-Fi and now the continent-sized South American nation is on its way to becoming one of the first to offer standard power 6 GHz Wi-Fi, too. Broadcom, Cisco, the Dynamic Spectrum Alliance, and Brazilian ISP association ABRINT are teaming up to bring the needed AFC technology to market in Brazil.
According to Chris Szymanski, Director Product Marketing & Technology Strategy at Broadcom – who spoke at the event – 6 GHz Wi-Fi at standard power is poised to deliver up to 20 Gbps of outdoor Wi-Fi coverage and will make multi-gigabit rural connectivity possible. Standard power 6 GHz Wi-Fi is important everywhere but for Brazil it holds the additional promise of fostering universal digital inclusion for its citizens, Chris Szymanski says.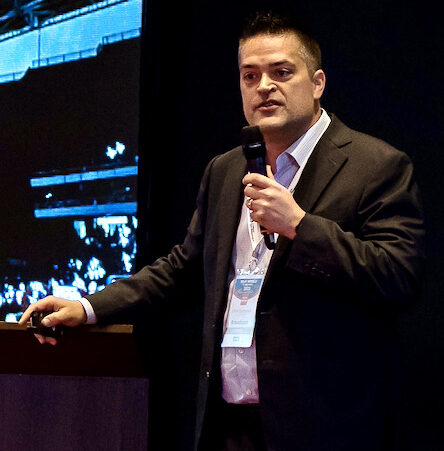 "Brazil has doubled-down on future-proofing connectivity for its citizens by issuing draft standard-power rules. Now we're backing that up with our commitment to make sure our open-source version of AFC – OpenAFC – complies with Brazilian regulation. And we're adding a special AFC vendor extension so that Brazilian wireless ISPs will be able to provide last-mile connectivity in the 6 GHz band. This will be a giant leap forward in making more and better connectivity available for all Brazilians," Chris Szymanski said.
According to Broadcom and Brazilian sources, making OpenAFC technology available to the Brazilian market may result in standard power AFC services launching already this year. Tests of outdoor standard power 6 GHz Wi-Fi (Wi-Fi 6E) have already been conducted in the city of Sao Paolo with support from – among others – wireless solution vendor Cambium Networks.
Although Brazilian average Internet speeds have been on the increase lately due to more fibre rollout in urban and suburban areas, the giant country is still challenged in providing adequate and affordable Internet access especially towards the North East and within the interior regions. Brazilian Internet association Abrint says last-mile 6 GHz unlicensed FWA is a massive opportunity to provide universal, low-cost connectivity across the nation.
Chris Szymanski also highlighted how AFC and standard power Wi-Fi 7 will enable mission-critical industrial applications. "AFC is vital for industrial environments where the higher power together with Wi-Fi 7's multi-link operation will deliver exceptionally high reliability and low latency," Chris Szymanski said.
Both Intel and Broadcom confirmed that 6 GHz Wi-Fi chipsets are already designed to support standard-power 6 GHz Wi-Fi. This means that – in general – low power 6 GHz-capable routers and devices available today will be firmware upgradable to support standard power in the future. Standard power boost 6 GHz Wi-Fi low-power indoor signals by a factor of 63, Broadcom says.
In August of 2021 Broadcom, Cisco, and Meta founded a collaborative software group to create an open-source version of the AFC system required to protect incumbent users of the 6 GHz band from any harmful interference. For more about the OpenAFC initiative, also read here.
/Claus.