By Claus Hetting Wi-Fi NOW CEO & Chairman
Broadcom introduces world's first 'FiFEMs' optimised for Wi-Fi 7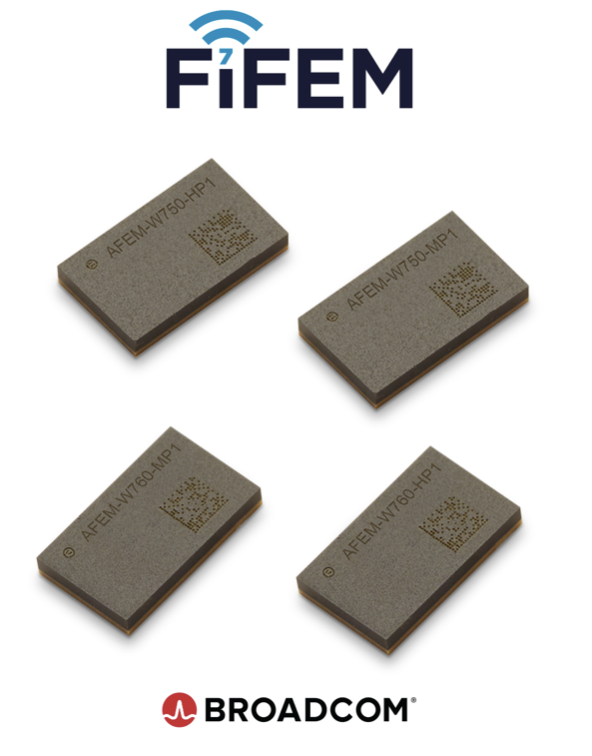 Yesterday Wi-Fi chipset and component leader Broadcom released the world's first 'FiFEM's for Wi-Fi routers, residential gateways, and enterprise APs. The new devices are aimed squarely at the Wi-Fi 7 market and come with a range of unique benefits, Broadcom says. Broadcom's new FiFEM approach reduces the number of components needed as well as board space for new Wi-Fi 7 routers while delivering the right RF filter performance for coexistence of 5 GHz and 6 GHz within the same unit.
Broadcom also says the new FiFEMs reduce power dissipation through the application of advanced digital pre-distortion (DPD) technology. Broadcom's DPD enables up to 40% reduction in front end power, the company says. The FiFEMs integrate Broadcom's FEMs and FBAR (acoustic) RF filters into a single package – and they are already form part of Broadcom's reference designs. Samples are shipping now. Read more about Broadcom's new FiFEMs here.
World's first Wi-Fi HaLow gateway (AP) launched by AsiaRF & Morse Micro
After years of concerted effort by a small handful of chipset providers, the Wi-Fi HaLow ecosystem is now expanding rapidly with most of the activity centred around Australia-based leading Wi-Fi HaLow chipset provider (and Wi-Fi NOW Partner) Morse Micro.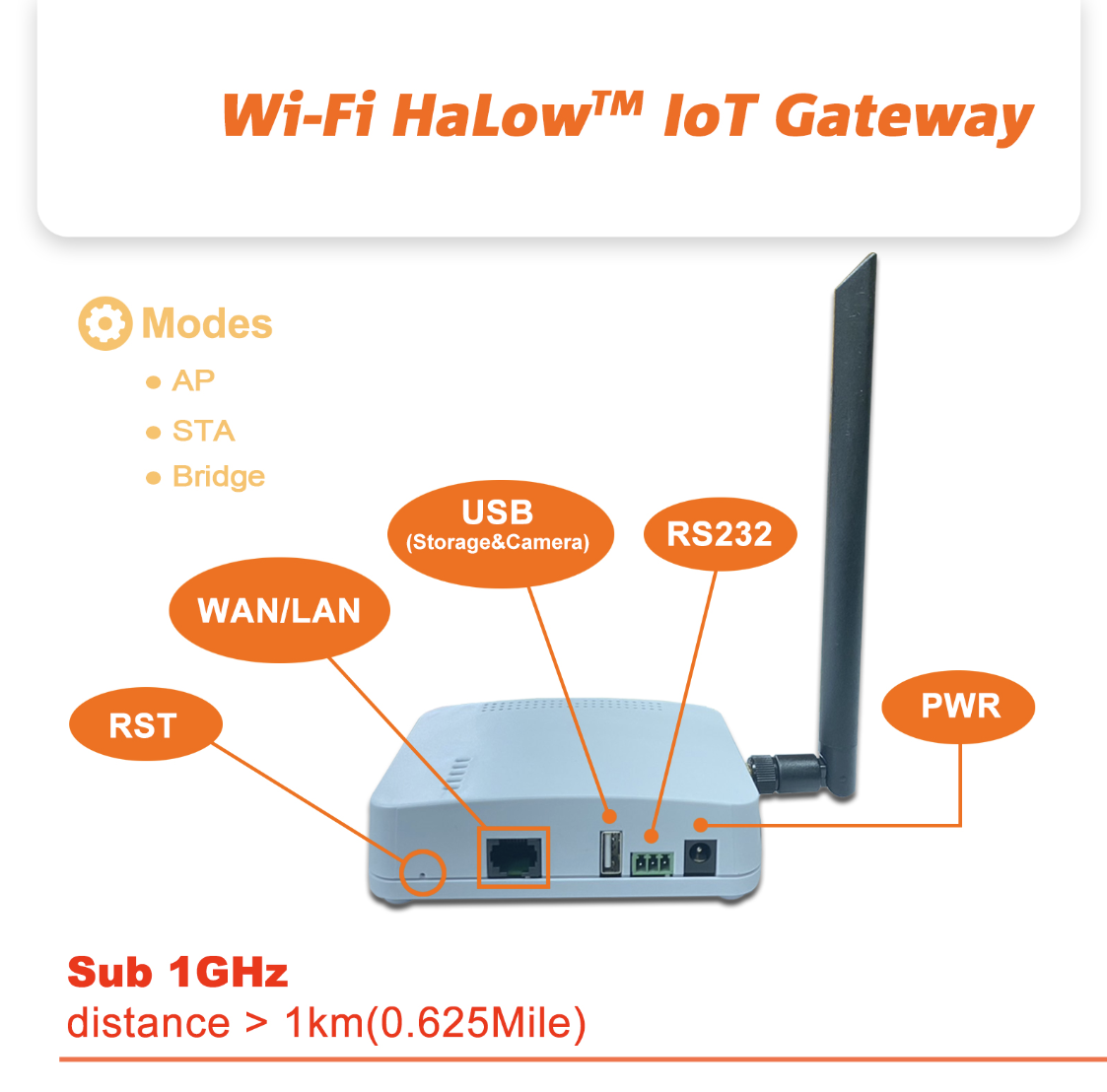 Following the first Wi-Fi HaLow consumer device release in January (a wireless video camera for the home), the world's first Wi-Fi HaLow gateway product was launched last week. On June 5th Taiwan-based wireless manufacturer AsiaRF introduced their super compact Wi-Fi HaLow IoT Gateway (AP7688-WHM) powered by Morse Micro's MM6108 Wi-Fi HaLow chip.
The unit is already available for purchase on AsiaRF's website for just US$99.
"This sub-GHz connectivity gives the AsiaRF IoT gateway unmatched advantages, such as expanded range and optimized power efficiency, propelling it beyond the limitations of conventional IoT connectivity," AsiaRF says in their press release here. The unit can operate in AP, station, or bridge modes, the company says.
Meanwhile the development of Wi-Fi HaLow-capable modules continues to proceed nicely. The latest HaLow module was launched in late May by Silex Technologies in SDIO format. The module is also powered by Morse Micro's MM6108 chip. Read more about the Silex Wi-Fi HaLow module here. Read more about the Wi-Fi HaLow standard for sub-GHz IoT here.
/Claus.