World's first 802.11ax router product released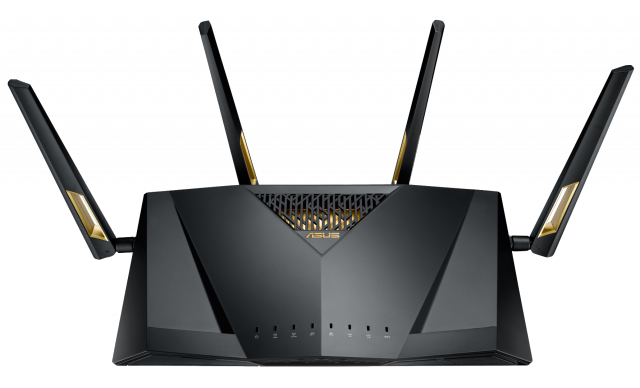 Another eventful week in Wi-Fi was headlined by what we believe is the first ever 802.11ax Wi-Fi router product release: The Darth-Vaderish looking ASUS RT-AX88U claims four times faster speeds than ac with a blistering (but theoretical) of 1,148 Mbps on 2.4 GHz and 4,804 Mbps on 5 GHz bands. As the form factor reveals it's mostly aimed at the gaming market for now. No word yet on when the new router will hit the stores.
With chipsets from Broadcom, Qualcomm, and Quantenna already available, we expect the market 802.11ax routers to surge in particular during first half of next year. Consumer products – the likes of the ASUS RT-AX88U – will hit the markets first, followed by the first smartphones. Product releases will then move on to the in-home CPE market, and a little later 802.11ax will be included in enterprise and carrier-grade Wi-Fi access points.
Although ASUS – and soon many others – will market 802.11ax based on speed, this new Wi-Fi technology is really more about quality: Doing away with contention and introducing OFDMA will serve up a vastly improved Wi-Fi user experience in the home and everywhere else. We've written more about ax here.
Google Wi-Fi teams up with service providers in Asia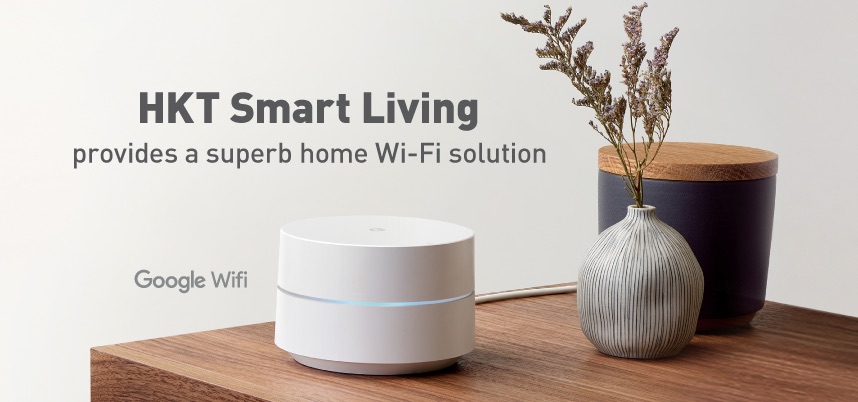 Google Wi-Fi – which is sold as a mesh-Wi-Fi consumer product in the US & selected other countries – is now partnering with telcos in Asia to get consumers what they want: Great Wi-Fi in every corner of their homes.
In Singapore, Google has entered into an exclusive partnership with StarHub. The telco now bundles a three-pack of Google Wi-Fi units into select broadband plans for $15 Singapore dollars per month (about $11.25 US dollars) with a subscription sign-up of 24 months. In the case of StarHub's 1 Gbps high-end broadband subscriptions, Google Wi-Fi is included at no additional cost.
In Hong Kong, Google has entered into a similar arrangement with HKT: Consumers will get Google Wi-Fi thrown in at no extra cost when choosing HKT's 1 Gbps fibre-based service for 30 months. Read more about HKT's Google Wi-Fi solution here.
These are the first telco partnerships for Google Wi-Fi consumer products. And while traditional Wi-Fi-enabled CPE vendors have their own plans for tackling the in-home Wi-Fi challenge, Google Wi-Fi's security, ease-of-use, automatic software updates, and not least big brand value is obviously attractive, also to carriers.
Mobilcom-Debitel teams up with iPass & Mobilise for Wi-Fi
One of Europe's largest MVNOs – Mobilcom-Debitel (part of the freenet group) – has selected iPass and Mobilise to serve up Wi-Fi from millions of worldwide hotspots to their 12 million mobile subscribers. As far as we know, this is the first time that iPass' Wi-Fi connectivity SDK solution has been selected by a major mobile service provider.
The solution will allow the MVNO to deliver more connectivity to subscribers and at the same time save on wholesale data expenditure by effectively 'offloading' to Wi-Fi. Read the press release here.
/Claus.