Our chief trainer and Wi-Fi standards & technology guru Srikanth Subramanian participated in the latest IEEE 802.11 workgroup meeting held in Bangkok, Thailand last week. Here's a quick look into what happened at the meeting – including a first look at what will eventually become Wi-Fi 8.
By Srikanth Subramanian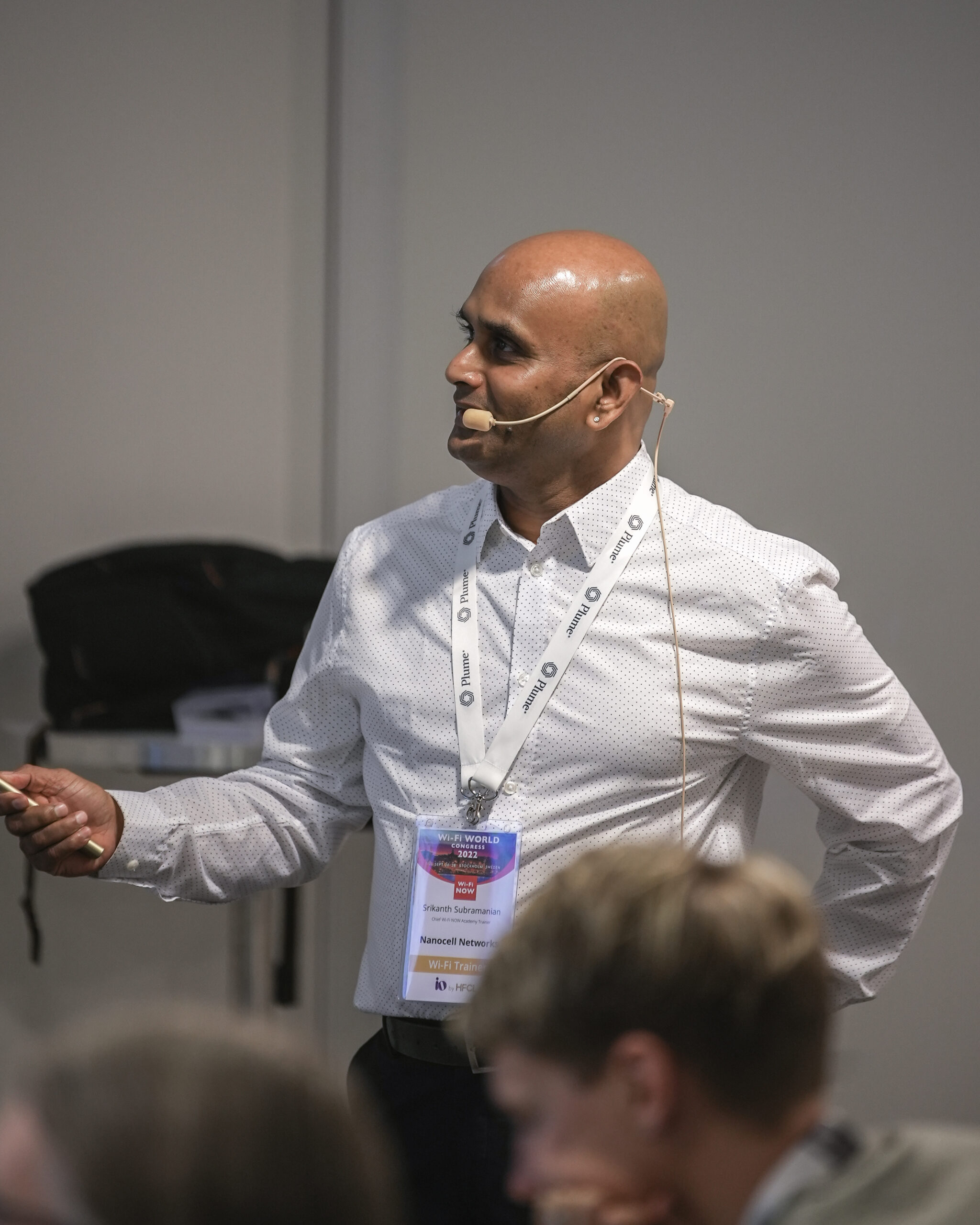 The IEEE 802.11 plenary meeting was held in Bangkok recently. The IEEE meetings are held many times each year to help arrive at a consensus on various matters of importance with respect to advancing standards.  For people interested in Wi-Fi, it becomes interesting as the new developments can affect certification, products, etc. As an IEEE member and an attendee, one is allowed access to all the meetings and questions about various technical proposals can be raised.
The most interesting discussions of interest relate to the next generation of Wi-Fi which might be called Wi-Fi 8. As of now, we are still waiting for the IEEE 802.11be standards to be finalised and we expect the WiFi 7 certification program to be rolled out in 2023.  Most of the technical details regarding the 802.11be standards are almost finalised and lots of discussions were held to iron out some of the intricate details.
The ultra high reliability study group (UHR) is the one which is studying various proposals which could lead to the ultimate specifications for Wi-Fi 8. As someone who is following the standards and the contributions remotely, it was great to see many of the people face-to-face and talk to them about various technical points. One interesting thing apart from the technical presentations is the potential use of 60 GHz spectrum in mainstream Wi-Fi.
Today IEEE 802.11ad/ay based 'WiGig' is not that popular in the mainstream Wi-Fi product space. However, looking forward to the future, some of the contributors want to bring the 60 GHz band as a part of the next gen standards so that easier integration into the mainstream might be possible for use cases like AR/XR/VR etc.
Enjoying this story?
Leave your email here and we'll get you all the latest Wi-Fi news.
A few other contributors noted the lack of success in 60 GHz and want the UHR study to focus on the sub-7 GHz spectrum and improve WiFi performance there. Nothing is finalised as yet and it will be interesting to see how these discussions will ultimately affect standards.
Progress on other items like Wi-Fi sensing (IEEE 802.11 bf), MAC address randomisation ((IEEE 802.11bh) and a few other standards also are happening simultaneously and we should be able to see some inclusion in products and deployments.
Overall, it was good to see the energy, participation, and openness in the IEEE meetings and the inclusion of people who could not make it to the venue also makes sense given that travel can still be a challenge for many. I look forward to following the UHR study group and Wi-Fi NOW academy will incorporate the latest from the standards world into the courses that we will be offering.
/Srikanth.