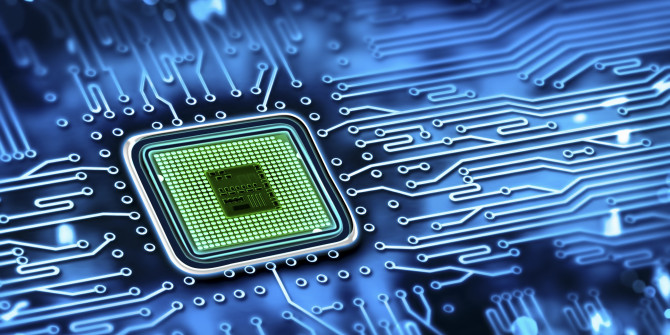 By Claus Hetting, Wi-Fi NOW CEO & Chairman
The FCC's bombshell announcement last week on a prospective allocation of the 6 GHz band to Wi-Fi has prompted a slew of questions. Perhaps the most important is this: Will the Wi-Fi industry be ready to benefit from the new 6 GHz band by end of next year? Chipset vendors say yes, they will be. 
Last week the FCC voted in favour of releasing up to 1.2 GHz more Wi-Fi (unlicensed spectrum) – but when this happens, will the Wi-Fi industry be ready? We made an informal and quick survey of a handful of leading Wi-Fi chipset vendors and the unanimous answer is yes, we'll be ready.
FCC Chairman Ajit Pai alluded to an accelerated time line for the release of more Wi-Fi spectrum with this statement: "I'm optimistic that we should be able to get the job done before the next Batman movie is released," he said. If that is to be taken literally, the final 6 GHz ruling could come at the end of 2019 or early 2020 – as it seems the next Batman movie is due to start production some time next year (at least according to the latest Hollywood rumours).
For the final spectrum allocation to happen, the FCC needs to first issue a non-draft version NPRM (Notice of Proposed Rule Making) for the 6 GHz band and call for public comments. One source said the FCC is likely to receive hundreds of questions on the proposed new rules, so answering these could take a while. The current draft NPRM can be found here.
There is no doubt that the political will to make new Wi-Fi band allocations available – including potentially the 5.9 GHz band – is strong with all FCC Commissioners and the Chairman voting in favour of proceeding with the 6 GHz NPRM.
The new Wi-Fi 6 standard would need to be retrofitted in order to operate in prospective new 6 GHz bands. Meanwhile, a new IEEE 802.11 Study Group for 'EHT' (Extreme High Throughput) was formed last summer for the purposes of getting an early start on finding an eventual successor to Wi-Fi 6. The initial specs for a future 'EHT' Wi-Fi standard include 320 MHz channels and 6 GHz operation.
Other industry voices argue that Wi-Fi 6 will indeed require new and interference-free bands in order to make a significant performance difference compared to for example 8×8 MIMO systems in Wi-Fi 5 and 5 GHz. The jury on that issue will likely be out until the real-life performance of Wi-Fi 6 under – for example – high-density conditions can be ascertained.
/Claus.