By Claus Hetting, Wi-Fi NOW CEO & Chairman
Australia-based Wi-Fi HaLow chipset leader Morse Micro today announced that it has received US$94M in funding in a Series B financing round led by Japan's MegaChips Corporation. The funding is to our knowledge the largest investment into Wi-Fi chipset technology since the early days of Quantenna (since acquired by onsemi) and constitutes a huge boost to the Wi-Fi HaLow IoT ecosystem. 
It may have been a long time coming – since 2016 to be exact – but as always, luck favours the bold and the patient: Today Wi-Fi HaLow chipset leader Morse Micro announced that they have secured US$94M of funding to 'reinvent Wi-Fi for the Internet of Things.' Morse Micro is one of a small handful of chipset companies developing Wi-Fi IoT connectivity technology based on the Wi-Fi HaLow sub-gigahertz standard – and the company is now also the undisputed Wi-Fi HaLow leader.
The financing will be used to strengthen the organisation – ramping up personnel from 150 to 200 worldwide – and of course to develop Wi-Fi HaLow technology even further. CEO Michael De Nil says the first major clients are in the pipeline and will be announced 'within a few months'. He also says the investment will lead the company into profitability and to IPO within 'a couple of years'.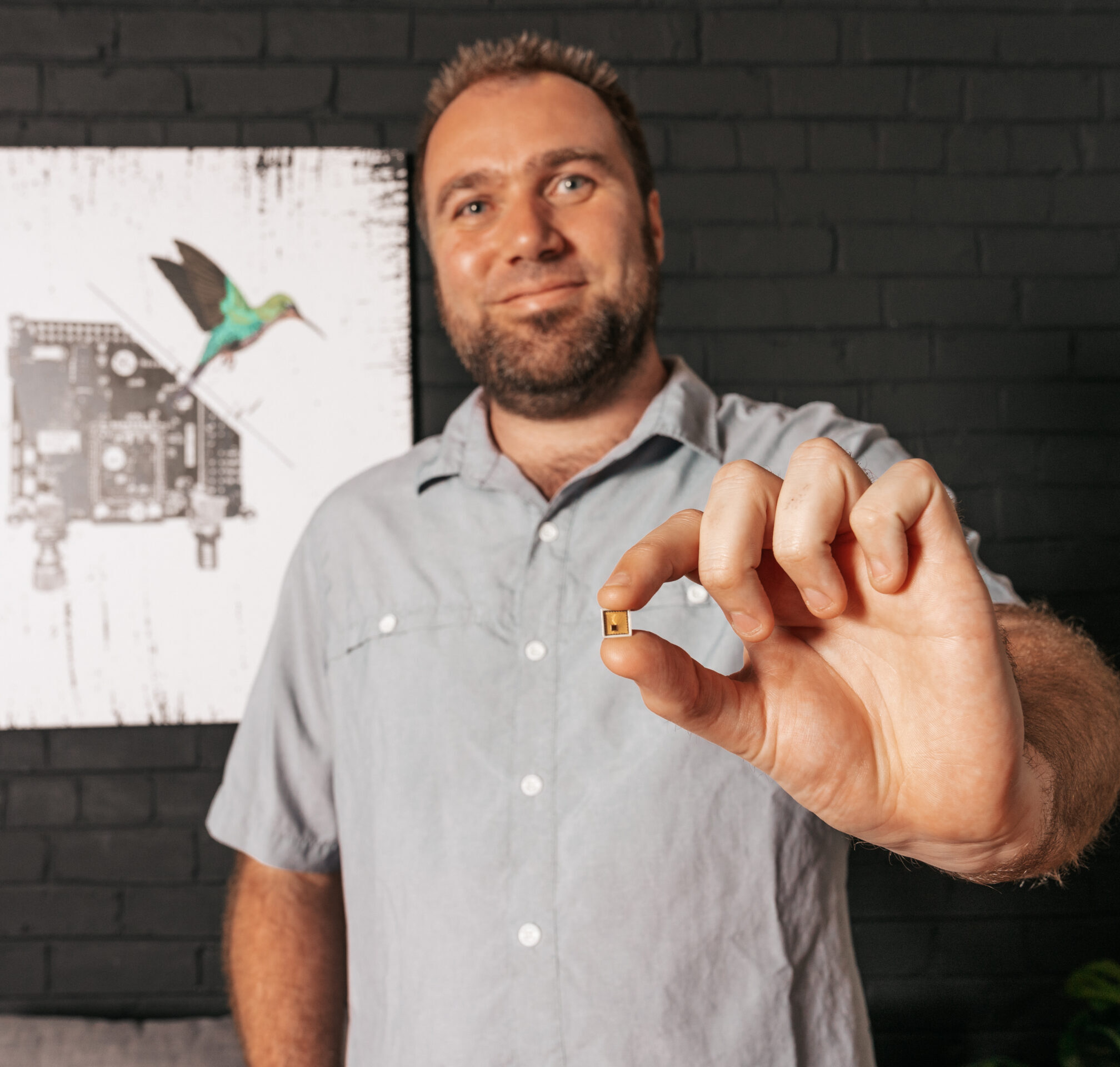 "Wi-Fi HaLow technology applies to a wide range of applications, including industrial IoT, consumer-grade IoT for the home, as well as for example smart agriculture. Our focus now is on scaling our capabilities, designing new solutions, while accelerating go-to-market activities for existing products," Michael De Nil says. Morse Micro is headquartered in Sydney with offices in China, India, the UK, and the US.
Morse Micro's new main investor MegaChips is also more than just an investment partner. The TSE-listed semiconductor company will be manufacturing Morse Micro's chipsets and modules and provide quality assurance, sales support, and new distribution channels, Morse Micro says. And spinning gold on chipset startups is not foreign to MegaChips, which in 2012 spun off oscillator component supplier SiTime. SiTime is today a multi-billion dollar components supplier.
It is also no coincidence that the new funding should come from Japan. Japan has recently allocated more sub-gigahertz spectrum applicable to Wi-Fi HaLow and since 2018 the Japanese tech industry has been strongly supporting and promoting Wi-Fi HaLow technology in particular through the activities of Japan's '802.11ah Promotion Council'.
The Wi-Fi HaLow certification program – based on the IEEE 802.11ah connectivity standard – was launched by the Wi-Fi Alliance in 2016 and has since arguably been somewhat overshadowed by the slew of new mainstream Wi-Fi standards released during the interim including Wi-Fi 6, Wi-Fi 6E, and Wi-Fi 7. Wi-Fi HaLow value proposition is exceptional performance and applicability to IoT applications – well above and beyond mainstream Wi-Fi standards – including low power, more than a mile of range, and support for up to 8,000 clients from a single HaLow AP. For more about the standard also read here.
/Claus.