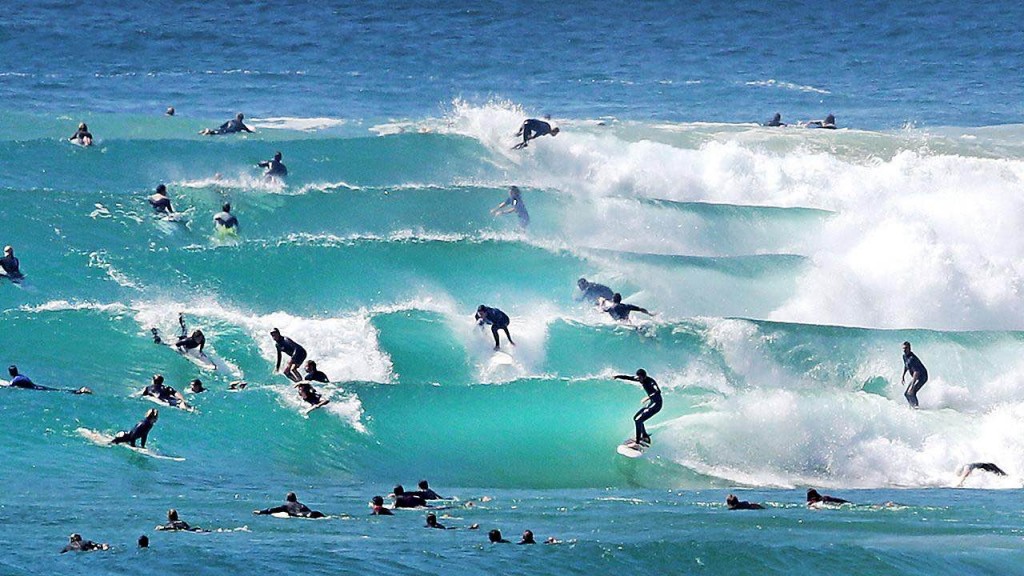 By Martynas Tovarovas, Wi-Fi NOW Staff Writer
Surfers Paradise Beach is the latest location to get free Wi-Fi along Australia's Gold Coast. The initiative is meant to lure people to spend time within safe beach zones only while also delivering useful safety information via Wi-Fi. Lifeguards believe that their new technology dubbed 'Life-Fi' will raise awareness and keep visitors from getting hurt or even drowning.
With 90 000 visitors during summer weekends, Surfers Paradise is one of Australia's most popular destinations for beachgoers and not least surfers. However, this summer people will get to experience a different kind of surfing: Free internet is now available within the 'red-yellow zones', thus motivating beachgoers to stay where it's safe.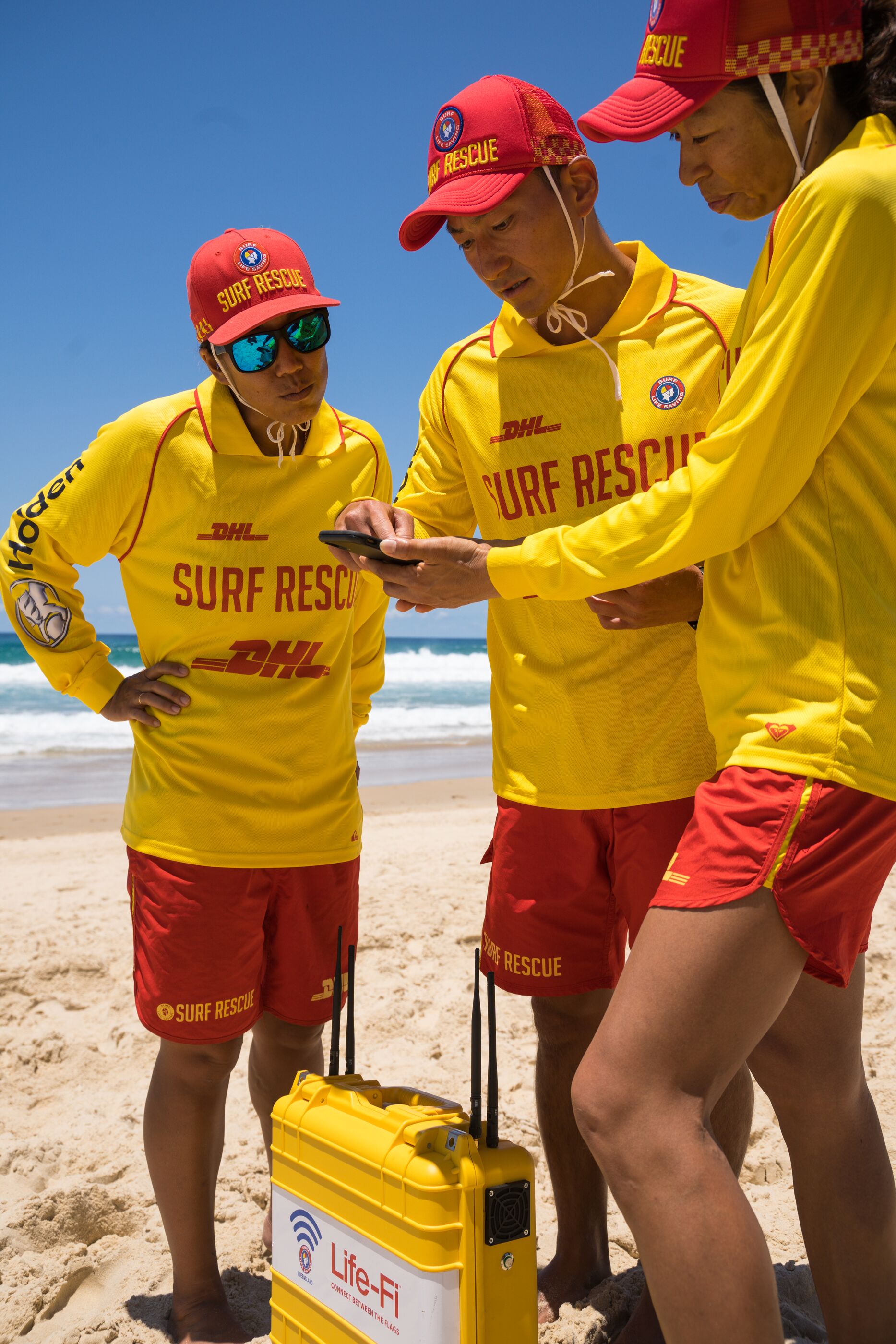 "We want every beachgoer, whether international or domestic, swimming between the flags and Life-Fi is another way to encourage beachgoers to stay between the flags through vital safety messaging," says Kate Jones, Minister for Innovation and Tourism Industry Development  
A Life-Fi hotspot comes in the shape of a yellow briefcase that has an in-built 4G router and a battery that can last up to 48 hours without needing to recharge. An aerial with a controllable radius allows lifeguards to narrow Wi-Fi availability to the area between the red and yellow flags.  
The service instantly connects mobile devices to real-time surf safety information, detects the language settings on user mobile devices, and automatically serves culturally specific surf safety information in their own language.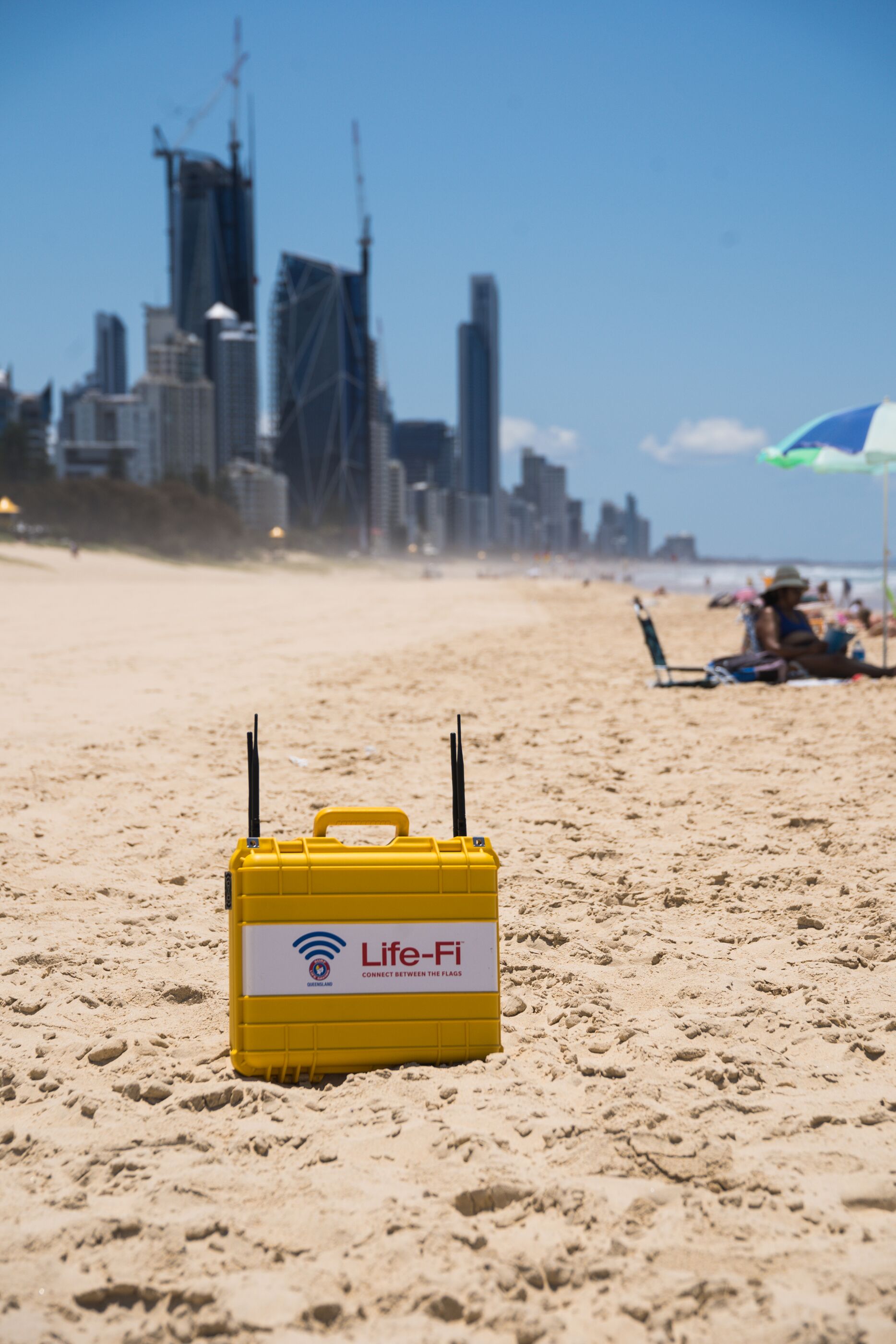 Life-Fi issues notifications about strong currents and marine creatures, UV ratings, and weather reports. Further tips also include information on safety signs, how to ask for help, and how to detect an ocean rip.
Kris Beavis, Surf Life Saving Queensland CEO, says that international beachgoers who don't speak English and don't have a lot of experience, could easily be caught off guard. Statistics show that international and recent migrants have accounted for 41% of all drownings on Queensland beaches in the last 10 years.
"This summer, 85% of rescues in Queensland occurred outside the flags, including 777 that were more than one kilometre away from the nearest set of flags. At least a quarter of these rescues involved international tourists or migrants," says Kris Beavis.
Life-Fi real-time news on conditions, beach closures, and other safety tips are available to beachgoers in English, Arabic, Hindi, Simplified and Traditional Chinese, Japanese, and Thai.
Life-Fi is now being trialled at 6 beaches in Queensland, including Mooloolaba, Burleigh Heads, Green Island, Surfers Paradise, Maroochydore, Caloundra, and Southport.
/Martynas