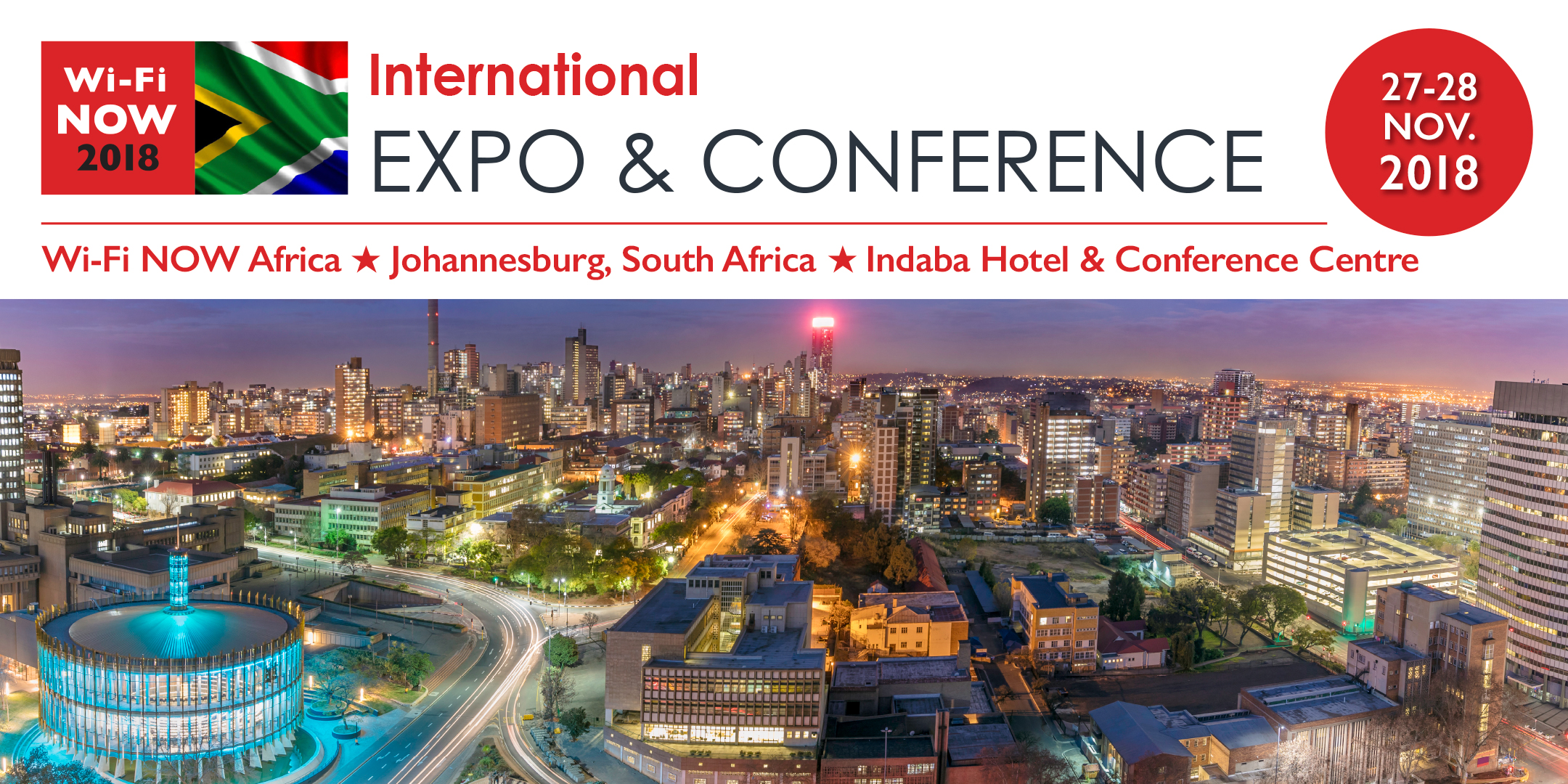 By Claus Hetting, Wi-Fi NOW CEO & Chairman
We're delighted to announce that for the second year in a row Wi-Fi NOW will be going to Africa – specifically to the spectacular city of Johannesburg, South Africa, on November 28. Hundreds of millions of Africans still have no access to the Internet – and Wi-Fi is perfectly poised to deliver exactly that: Affordable wireless connectivity across the continent.
Johannesburg is Southern Africa's no. 1 business and technology hub – and if you don't know South Africa already, Wi-Fi NOW Africa gives you a great business reason to visit. Johannesburg is connected by direct flights to most major African cities and a host of overseas destinations.
At this year's event we will be zooming in on technology & strategies for delivering affordable connectivity and we will be showcasing all the great service providers & vendors working on exactly that. We will also be serving up a full update on all the great new Wi-Fi technology in the pipeline.
If you're interested in a role at Wi-Fi NOW Africa 2018 contact us now! It will be a one-day event only so we will be filling up fast.
Our venue for Wi-Fi NOW Africa 2018: