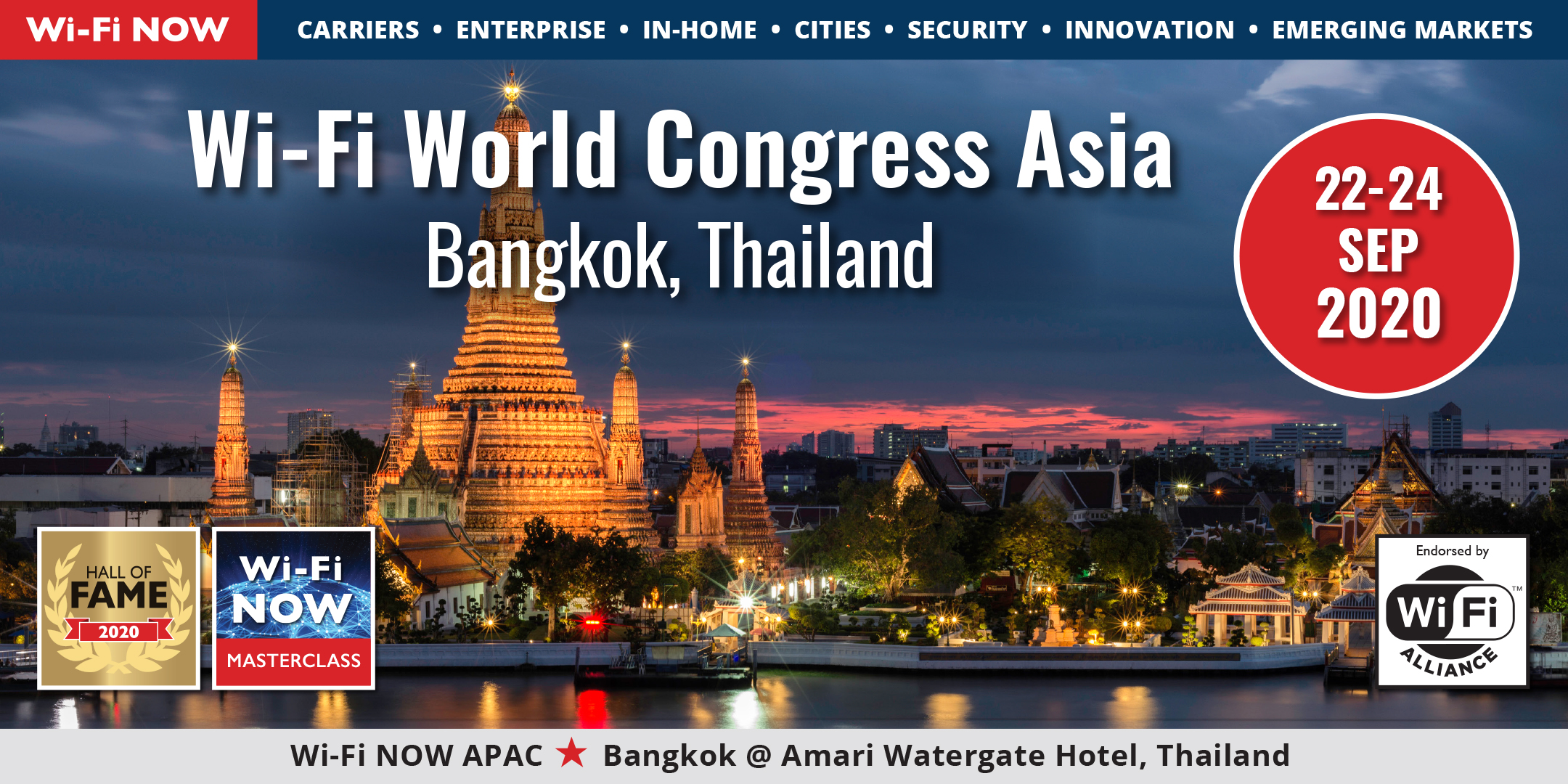 By Claus Hetting, WI-Fi NOW CEO & Chairman
We're excited to announce that Wi-Fi NOW will be going to the dynamic and exciting city of Bangkok, Thailand on September 22-24, 2020! As always we will be zooming in on all things Wi-Fi for three days, including Wi-Fi for the home, the enterprise, and not least for Wi-Fi carriers and ISPs.
One strong focus area for this event will be building affordable connectivity with Wi-Fi – so this year, on September 24, we will be conducting our Affordable Connectivity Summit to focus on great low-cost Wi-Fi connectivity projects from across the region and associated cost-effective, new Wi-Fi technology and business strategies.
We will also be continuing the success of our Masterclass training series covering Wi-Fi 6 and other business critical Wi-Fi topics. If you're reading this and you are interested in getting involved in Wi-Fi NOW Bangkok, drop an email to our event and new business development director for Asia, Yongmei Xu at [email protected]. We'll get back to you asap.
/Claus.