By Claus Hetting, Wi-Fi NOW CEO & Chairman
Are there fewer Wi-Fi 7 announcement at this year's CES than expected? Probably. I take this to mean two things: CES in general is somewhat in decline. Not as many tech companies use CES for announcements as in the past. The lockdowns probably had a lot to do with it because during that time companies found other means of getting more or less the same results. Secondly, the big Wi-Fi 7 announcements have happened already. In this roundup we've tried to keep track of most of what happened at CES 2023 – if you know of any other announcements, ping me at [email protected].
CES: MediaTek demos Wi-Fi 7 devices & says AFC testing with Federated Wireless is complete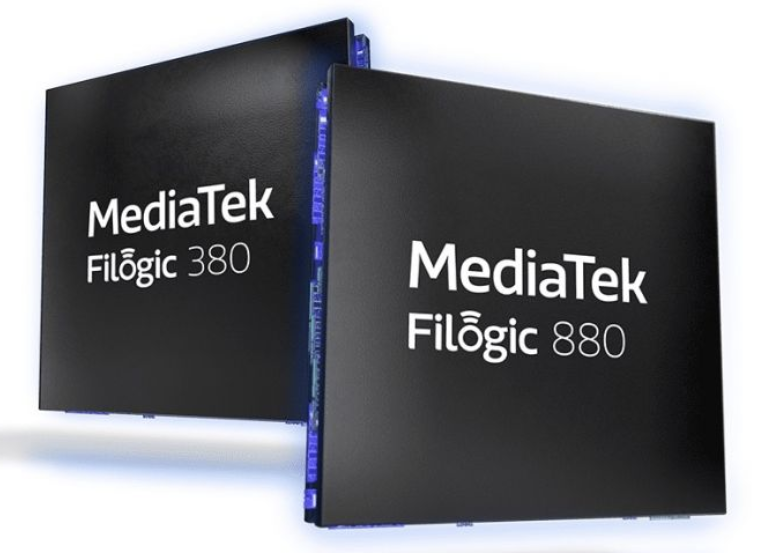 Not a lot of news here really but worth mentioning: Taiwan-based chipset giant MediaTek already launched their Wi-Fi 7 chipset platform back in May of last year – and is now adding to their momentum by showcasing their Filogic Wi-Fi 7 platform for end user devices and networking at CES 2023.
The company says it "will be demonstrating a full ecosystem of production-ready devices featuring the next generation of wireless connectivity for the first time at CES 2023," although without specifying the exact devices.
That said the press release here mentions Korea Telecom, Lenovo, TP-Link, AMD, and others so it's probably a good guess that some of these manufacturers are involved. MediaTek is perhaps the only chipset company to present a serious challenge to Qualcomm in particular on the Chinese smartphone and device market. Meanwhile MediaTek says it has completed interoperability testing of AFC functionality with AFC service provider Federated Wireless against the Filogic Wi-Fi 6E and Wi-Fi 7 chips. AFC is a requirement under FCC rules for enabling standard power Wi-Fi operation with in the 6 GHz band.
CES: ASUS launches world's first quad-band Wi-Fi 7 gaming router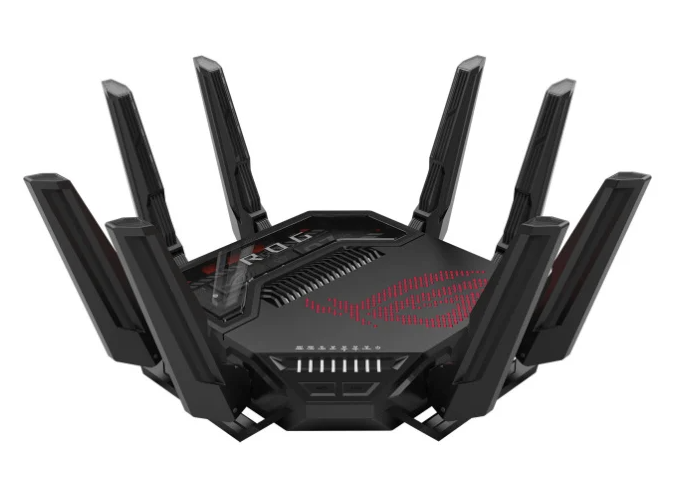 The Taiwan-based consumer device and networking gear giant ASUS loves to be first – and they were indeed first with the world's first 6 GHz Wi-Fi router back in 2020. Now they're at it again with the world's first quad-band Wi-Fi 7 gaming router dubbed ASUS ROG Rapture GT BE-98. It is probably the kind of design that only a gamer would love but it is impressive in its own special upside-down-tarantula-like way. The new router supports all the standard Wi-Fi 7 features including MLO, 4kQAM, 320 MHz channels, and more – and delivers a whopping 25 Gbps of peak data rate. The new router is part of ASUS' increasingly popular 'Republic of Gamers' (ROG) sub-brand and is powered by Broadcom's Wi-Fi chipset.
Actiontec announces Wi-Fi 7 gateway for residences and SMBs
Network technology provider Actiontec has announced their first Wi-Fi 7-capable router in the form of the tri-band WF-825 model. The router features three 4×4 radios operating in each of the 2.4 GHz, 5 GHz and 6 GHz bands and "will be able to provide full end-to-end multi-gigabit service to residential and SMB customers," Actiontec says here. Actiontec is a large Wi-Fi technology provider and a part of Shanghai-based parent company CIG, although not exactly a household name in the West just yet.
/Claus.