By Claus Hetting, Wi-Fi NOW CEO & Chairman
Can three completely different technologies come together to deliver real value in the form of new smart home use cases? Cognitive Systems, Lansweeper, and Domos are betting that a combination of Wi-Fi sensing, connectivity latency management, and device recognition will spin some magic.
Enjoying this story?
Leave your email here and we'll get you all the latest Wi-Fi news.
Cognitive Systems has long been one of the leaders in Wi-Fi sensing technology allowing broadband subscribers to detect movements within a home by sensing tiny disturbances in Wi-Fi signals. Now the company is joining forces with Lansweeper and Domos in a bid to combine new sources of smart home data with Wi-Fi remote management. The idea is to create a new breed of intelligent services.
The three solutions represent two data sources – sensing and location from Cognitive, device types from Lansweeper – and one remote Wi-Fi management technique for driving down connectivity latency from Domos. So what kind of meaningful services can be created out of the three? Cognitive System's Director of Product Amanda Forsyth says a number of exciting new use cases are possible.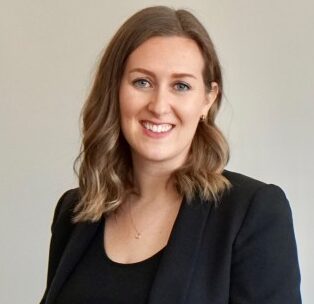 The first is all about giving ISP customer care staff access to a more rich data dashboard to resolve potential service quality issues. "The more detailed data on usage, location, and device type we can offer ISPs the faster and easier it will be for customer care staff to resolve issues. And this is high value because OPEX spend on customer care and truck rolls can be huge for ISPs," says Amanda Forsyth. Such specialised dashboards can readily be integrated into customer service platforms, she says.
Cognitive also believes that data can be extracted and analysed to discover upsell opportunities for individual households. "By combining data from sensing and other sources, ISPs can get a better insights into usage patterns within the home, and – for example – understand how much time users spend in the home and where they spend their time. This offers strong clues as to what additional services could be useful for the household, or perhaps changes in current plans could be recommended," Amanda Forsyth says.
Finally, Wi-Fi optimisation over time can become more accurate when combining more sources of data including the type of device as well as the preferred usage locations within the home. "The idea here is for ISPs to provide an app that allows users to understand their own Wi-Fi usage over time. The app is a tool for users to actively optimise their own Wi-Fi through for example recommendations on settings and locations," Amanda Forsyth says.
She also says that the three companies are exploring more ways of combining forces to deliver new, innovative services for ISPs, all of them designed to drive up ISP profitability. For more details watch Cognitive Systems, Domos, and Lansweeper discuss use cases and how they can help ISPs serve their customers better. Cognitive Systems is a Wi-Fi NOW Partner.
Above: Cognitive Systems, Lansweeper, & Domos discuss how new technology can help ISPs serve their customers better within the smart home.
/Claus.