By Claus Hetting, Wi-Fi NOW CEO & Chairman
Wi-Fi is the right way to deliver affordable rural Internet connectivity in northern South Africa, says Indigo Broadband and vendor Indio Networks. The two companies – and ISP owners Far North Technologies and Tirisan Technologies – are teaming up to deliver low cost residential broadband over Wi-Fi to rural communities in the Makhado District of South Africa's Limpopo Province.
The cost of mobile broadband in South Africa – often the only option in rural areas – can be prohibitive and is stifling socio-economic development across large parts of the country. Now two Wi-Fi and TV White Space (TVWS) wireless broadband project near the town of Louis Trichardt in South Africa's Limpopo province is giving the communities a chance to connect at a fraction of the usual cost using Wi-Fi technology from Indio Networks and integrator Indigo Broadband.
Enjoying this story?
Leave your email here and we'll get you all the latest Wi-Fi news.
"We can now deliver residential and outdoor broadband services for prices starting at 5 Rand per gigabyte [approximately 30 US cents] compared to 85 Rand [US$5.12] per gigabyte over mobile networks. This is already making a huge difference for people living in these communities even with just eight and twelve base stations installed for now, respectively," says Keith Pitout, CTO for South Africa's Indigo Broadband.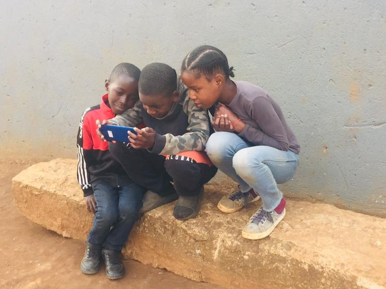 Keith Pitout is also quick to point out that the services are fully commercial and not part of a charitable organisation. "We believe in commercially viable Internet projects that are for profit and paid for. Nothing is for free, so such ventures need to be commercial and profitable if they are to be sustainable," says Keith Pitout.
Up to 100 users can access the network per access point and users can buy small denomination prepaid vouchers from local shops, he says. The billing is per device and based on MAC address.
Remarkably, the network is deployed entirely off-grid – meaning base stations are powered exclusively via solar panels. Indigo Broadband has designed the base station solution that uses TVWS technology for backhaul and Wi-Fi for the last few hundred meters of connectivity. Another remarkable fact is that the network is comfortably capable of beaming usable Wi-Fi signals into homes. The APs and the service management solution is provided by Indio Networks, a Wi-Fi NOW Partner.
"We even have customers who connect their smart TVs to the service. By using Wi-Fi subscribers don't need to cover the cost of separate subscriber units or CPEs to receive the broadband signal from the outside, they can just connect to the Wi-Fi signal directly. Access points from Indio Networks deliver indoor coverage within a radius of 80 meters from the AP – this is a conservative estimate – and up to 150 meters or more of outdoor coverage," says Keith Pitout.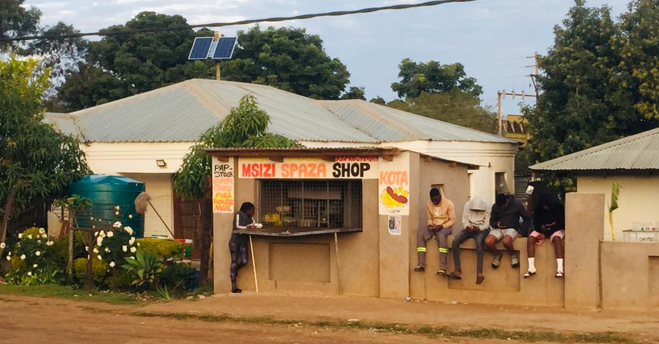 A critical part of the solution has been the solar powered, pole-mounted power system that makes identifying the batteries difficult, which also makes them difficult to steal. Keith Pitout says that even relying on power drawn from residential power installations cannot be entirely relied upon. "This network is pretty much 'plug-in and forget' – it runs with little to no interruptions and operational costs are exceedingly low," he says.
An important part of Indio Networks' mission is to power community Wi-Fi projects of this type with Wi-Fi technology that is both affordable and still delivers the right performance and features. "A lot of communities of this kind around the world simply can't afford the cost of high-end APs and management platforms for Wi-Fi services. We provide the Wi-Fi technology that can turn projects as these into profitable ventures," says Rishi Ghare, founder and CEO of Indio Networks. Indio Networks is a Wi-Fi NOW Partner.
For the record we also want to credit the ISP owners spearheading the two projects: Gladwin Mudavhi is the CEO of Far North Technology Group, who has rolled out the residential Wi-Fi Network in Tshikota Township (Makhado District) community of Louis Trichardt.
Rendani Ramabulana is the CEO of Tirisan Tech Solution, who has setup the residential Wi-Fi Network with 8 hotspots currently in service within the community of Tshikwarani (Makhado District). The community is located about 35 kilometres to the West of Louis Trichardt.
/Claus.