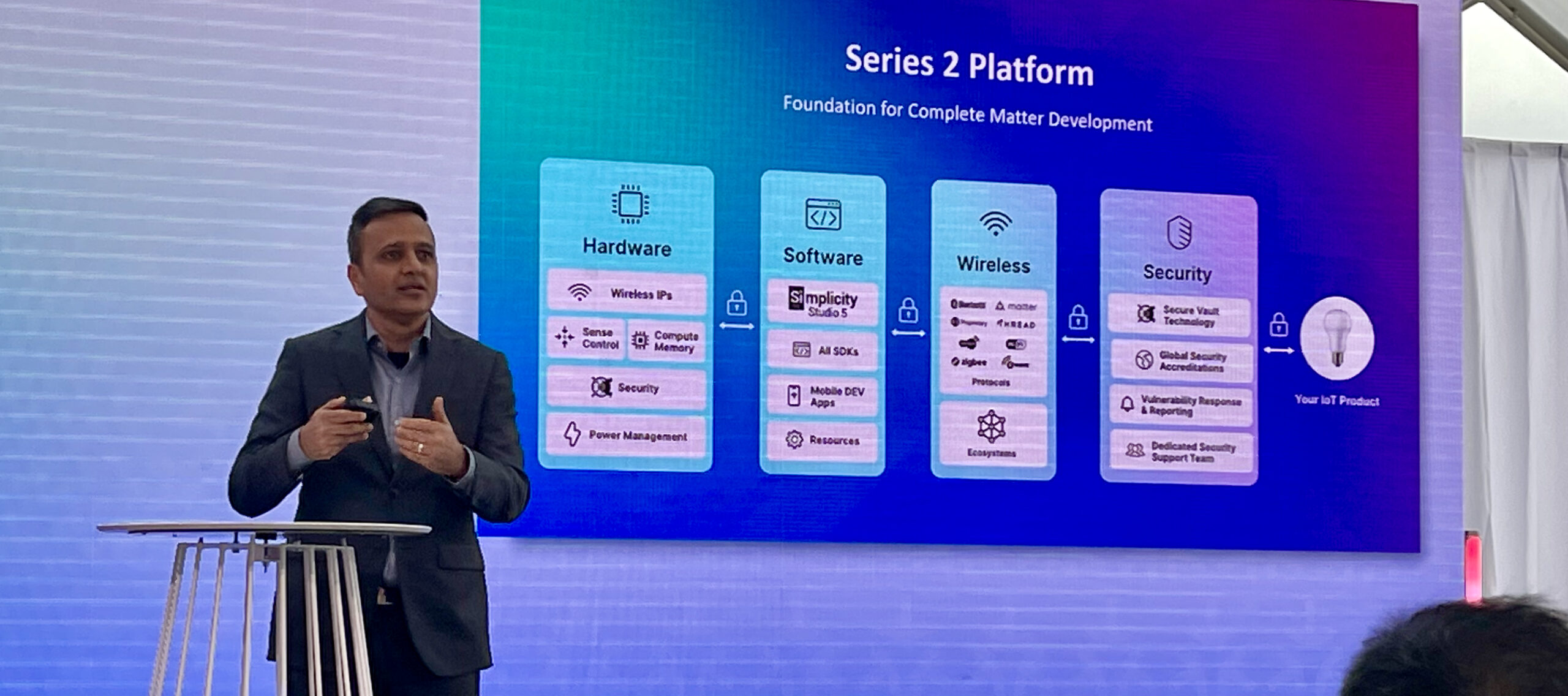 By Claus Hetting, Wi-Fi NOW CEO & Chairman
How is Matter going to shape the future of the smart home? The CSA's launch event in Amsterdam last week offered a glimpse into a future where nearly any IoT device you can buy for your home will work seamlessly with whatever devices you've got installed already. But the success of Matter is still critically dependent on building a strong ecosystem, says Silicon Labs, one of Matter's most prominent chipset providers.
Non-interoperable devices have been the mainstay of smart home IoT for years. But now – finally – this siloed approach appears to be nearing its expiration date. The new Matter standard – based on Wi-Fi, Bluetooth Low Energy (LE), and Thread – no longer cares if your smart home devices come from IKEA, Leedarson, Schneider Electric, or dozens if not hundreds of other vendors. It doesn't even care if you control them via Android or iOS.
The Matter launch event in Amsterdam last week showcased how this interoperability works: Something as simple as asking Siri or Alexa to activate your IKEA smart lightbulb or Schneider Electric door lock was never possible before. With Matter it is. This shift is setting the scene for an IoT future with opportunities on an entirely different scale, says Silicon Labs, one of Matter's leading chipset providers.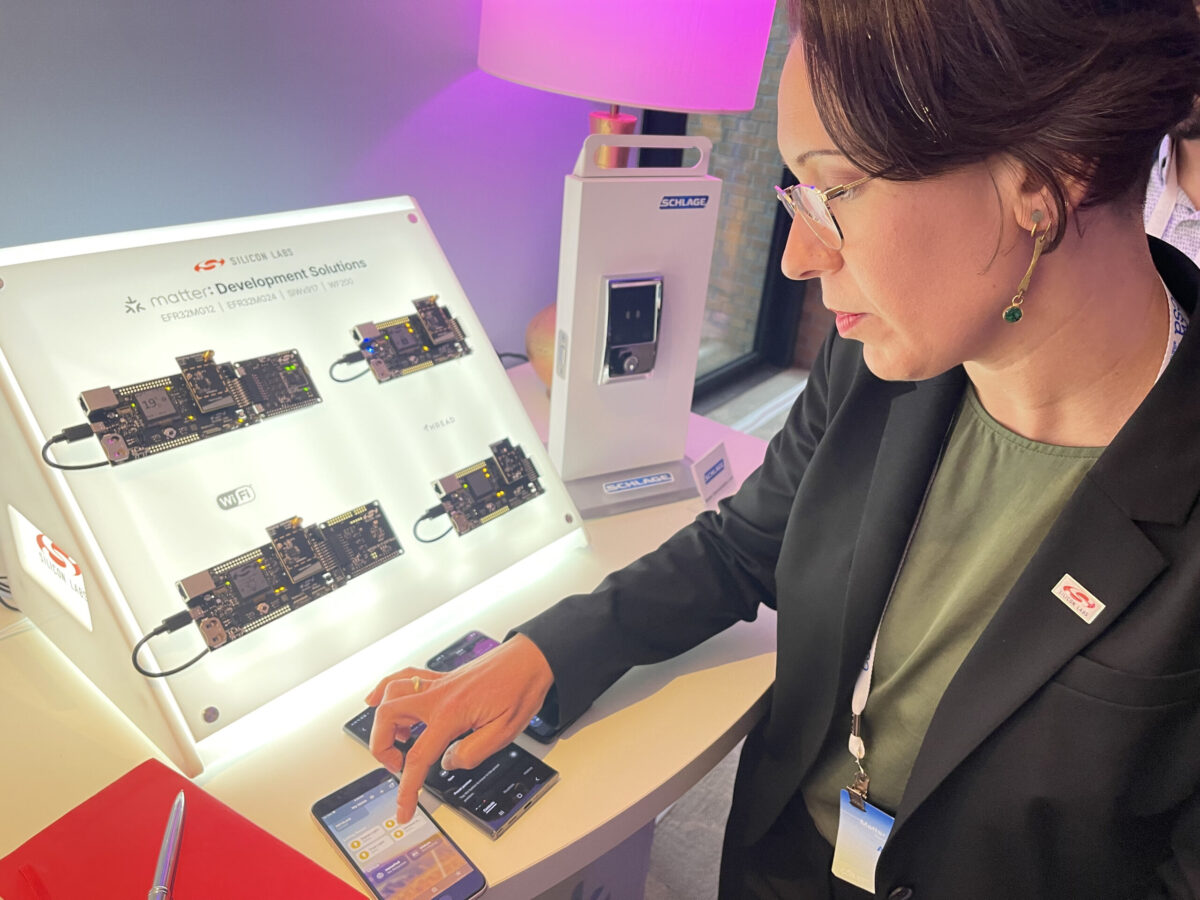 Success with Matter depends on engaging individual device manufacturers as well as tech giants aka ecosystem partners, says Silicon Labs. "We already work closely with most of the large ecosystem providers such as Amazon and Google. This is important because it means we can drive down time-to-market for new Matter-capable devices from smart home IoT manufacturers," says Manish Kothari, SVP of Software Development at Silicon Labs.
Earlier this year Silicon Labs introduced Amazon Alexa's Frustration Free Setup into their chipset platforms and now the program has been extended to support Matter making it easier for Silicon Labs customers to launch products for the Alexa ecosystem. Silicon Labs partners on hand in Amsterdam included Leedarson – a very large smart home IoT ODM based in China – as well as Schneider Electric, Nanoleaf, and others.
Practically all smart home tech giants are already involved: Just a few weeks ago Google announced its support for Matter in its new Google Nest Wi-Fi Pro mesh router. But smart home IoT with Matter is equally about creating new sub-ecosystems fuelling innovation such as Silicon Labs partner Tuya Smart, a young and widely successful provider of development platforms for IoT.
Tuya Smart claims that their 'no-code IoT' platform – powered by Silicon Labs and now Matter compliant – allows device makers to go from prototype to mass production in just 15 days. Tuya Smart is one of hundreds of innovative companies poised to launch smart home IoT on a new, high-growth trajectory.
So what's under the hood of many of the new Matter-capable devices? Silicon Labs' Matter-compliant IoT chipset platform is already a popular choice. The company's 2.4 GHz SoC platform – the MG24 – supports BLE for onboarding and Thread for connectivity as well as Zigbee and Z-wave for legacy (non-Matter) devices. Extending the solution with RS9116 or RS9116W devices adds Wi-Fi into the mix. It all comes together with Silicon Labs' Unify SDK software platform for bridging Matter devices to other ecosystems as well as software tools for enabling Matter.
So will Matter succeed? After four years of intense work by the CSA and partners, at the very least Matter has thus far taken the IoT world by storm. Judging from the intensity of the efforts of all participants – as well as deep-pocketed investments by many – it looks like the new standard could very well be a smash hit and coming soon in volumes to a store near you. We will be following this carefully.

/Claus.