By Claus Hetting, Wi-Fi NOW CEO & Chairman
OpenSync says its mission is to empower CSPs and ODMs/OEMs to deliver better smart home products faster – and now the initiative is poised to expand its community and pick up more steam with its first global OpenSync Summit scheduled to take place in Taipei, Taiwan this month. OpenSync says it will be announcing support for Wi-Fi 7, integration of third-party services, a new certification process, and more as part of OpenSync 5.0.
Can OpenSync transform the world of smart home services with a hardware and (coming soon) Cloud agnostic approach to home gateway technology? That's the big question as the OpenSync open source initiative approaches its first major global event – the OpenSync Summit – to be held this month. The value proposition for joining the initiative is compelling and momentum is gathering, says Chief OpenSync and Hardware Officer at Plume, Liem Vo.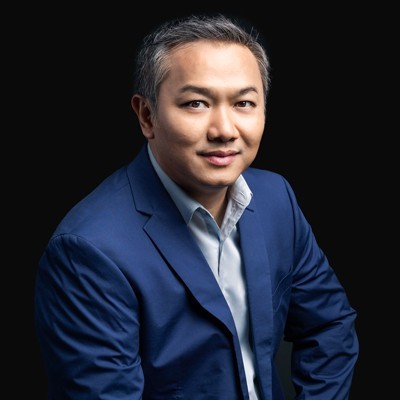 "Our mission is to make it easier, faster, and more profitable for CSPs to deliver smart home services – and it looks like this message is hitting home because our community is growing. OpenSync also helps ODMs and OEMs in improving the value of their hardware, making their solutions more attractive to their CSP clients. The purpose of our Summit is to accelerate our growth even more and make sure our community members get the right training and expertise. We'll also be making some big announcements," says Liem Vo.
The Summit will include two days of conferencing featuring keynotes from leading CSPs, OpenSync hardware and solution providers, as well as OpenSync technology experts. The event will also include learning tracks for a deeper dive into all the OpenSync technology details.
Liem Vo says the OpenSync 5.0 will be released at the Summit including a raft of new features such as support for Wi-Fi 7, extending cross-technology and cross-platform support for third party services, and more. "Support for management and optimisation of smart home Wi-Fi services is still important but even more important is offering CSPs the opportunity to decouple their networks from hardware and – in the future – Cloud dependencies. In this way CSPs and vendors will be set free from lock-ins to proprietary standards and instead foster smart home service innovation leading to CSP revenue growth," he says.
Transparency & certification in focus
The Summit will also focus on delivering more transparency into the OpenSync initiative in particular by inspiring wider participation and inviting community members to contribute more to the development of the platform. Another important component of bringing OpenSync to market effectively is introducing the next phase in the evolution of the OpenSync certification process.
"We will announce several third party OpenSync certification labs, which means we will be able to speed up time-to-market for new OpenSync gateways, extenders, and more. Finally, we're on a strong path to making OpenSync an even more collaborative and inclusive platform capable of integration with other open source gateway software initiatives. OpenSync will support a new networking protocol to remove challenges related to the integration of OpenVSwitch," Liem Vo says.
The OpenSync Summit takes place at Humble House in Taipei, Taiwan on March 28-29. Registrations are limited but anyone interested can apply to attend and view all the details of the event here. A long list of well-known smart home gateway and solution providers are sponsoring and participating in the event including Sercomm, Sagemcom, Allion, Kaon Broadband, and more.
/Claus.