By Claus Hetting, Wi-Fi NOW CEO & Chairman
If you were ever in doubt that managed Wi-Fi for MDUs is a giant business opportunity across the US then our latest Special Event on 'Unlocking the MDU Opportunity' should quell your concerns. Research from Parks Associates finds 50% of apartment dwellers in the US still report 'network issues'.
Last week we had the pleasure of conducting a Wi-Fi NOW Special Event on 'Unlocking the MDU Opportunity ' featuring Plume, Parks Associates, Thrive Broadband, and World Cinema – and it turned out to be one of the best discussions on this subject that we've been part of.
The overarching conclusion is that MDUs are certainly worthy of a lot of attention by vendors and service providers because they indeed represent a multi-billion dollar business opportunity for managed connectivity services including for tenants and building owners. But the devil is still in the details – and MDU managed services cases are often quite complex also requiring the fulfillment of basic digital infrastructure needs, said several participants including Robert Grosz, President of World Cinema.
You can still watch the full special event here.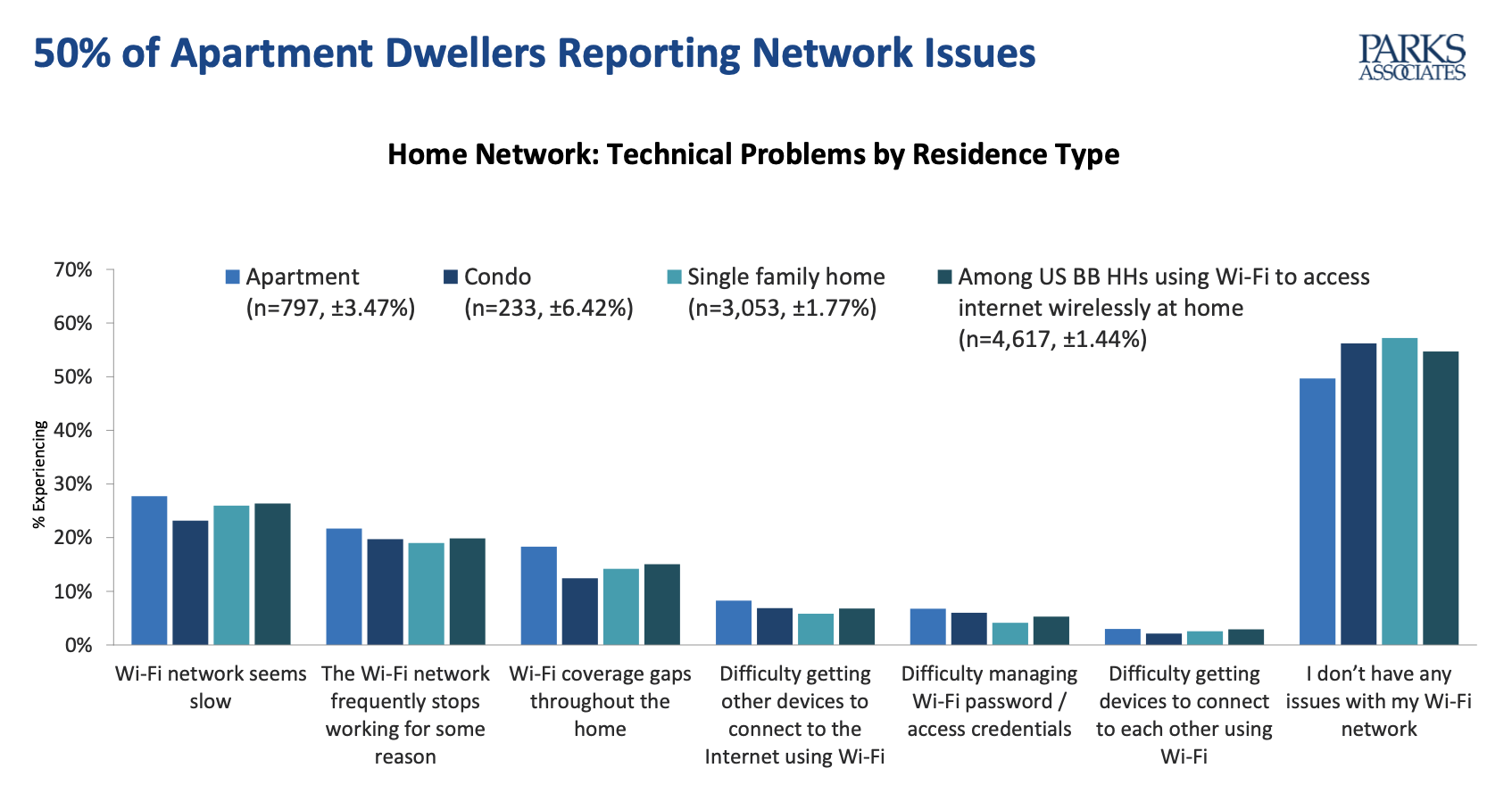 /Claus.