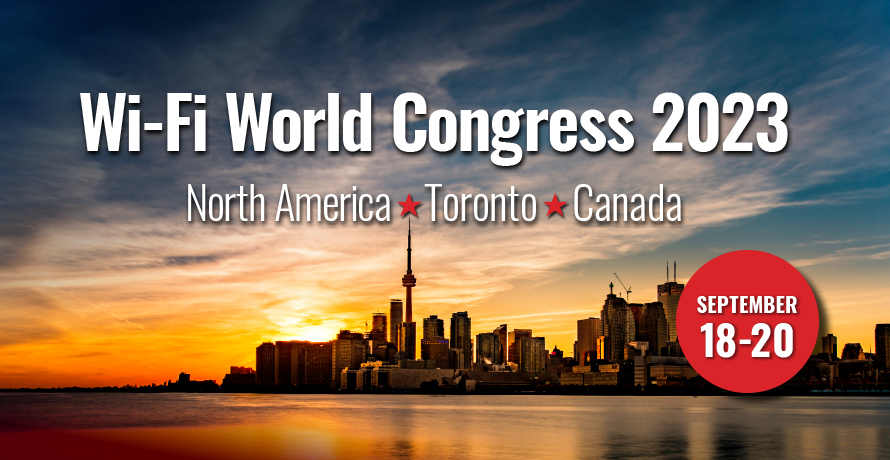 By Claus Hetting, Wi-Fi NOW CEO & Chairman
We're more than delighted to announce that for the first time ever the Wi-Fi World Congress North America 2023 will be held in Toronto, Canada – and as always #Everybodyiswelcome. We will be featuring the Wi-Fi world leaders as well as Canadian and US service providers, vendors, and industry organisations among our speakers and attendees – so mark your calendars now for September 18-20!
Enjoying this story?
Leave your email here and we'll get you all the latest Wi-Fi news.
We've finalised our event plans for 2023 – and our WWC North America 2023 event is now official: It will be held at the opulent Omni King Edward Hotel in downtown Toronto, Canada this September 18-20. Toronto is one of the world's most people-friendly cities with loads of attractions and entertainment and now also home to North America's premier international Wi-Fi congress and expo event.
As always we're bringing the world of Wi-Fi together for three days: First our ISP Day (September 18) where you can enjoy our world class Wi-Fi NOW Academy training programs, then our first congress day (September 19), which will focus on Wi-Fi for the smart home, devices, & evolution, and finally our second congress day (September 20), which will focus on Wi-Fi for the next generation enterprise. Speakers will include representatives from service providers, tech vendors, industry organisations, and more.
Among our top topics this year will be 6 GHz Wi-Fi, evolution & new standards, smart home Wi-Fi tech of all kinds, IoT (including Matter), location-based services, open-source Wi-Fi, regulation (including AFC), and the latest in devices. We will also discuss how 6 GHz spectrum will impact the world of unlicensed FWA in Canada and the US. As always our buzzwords will be innovation and opportunity.
As always we will be looking for great speakers, sponsors, and exhibitors for our Toronto event! For speaking opportunities please contact Claus Hetting at [email protected] while for opportunities to showcase your solutions in our expo, drop an email to our Event Director Inna Tachev at [email protected]. Don't delay – get cracking now – we will fill up fast!
/Claus.