By Claus Hetting, Wi-Fi NOW CEO & Chairman. This blog post is sponsored by eero.
Amazon-owned eero pioneered the consumer Wi-Fi mesh category in 2016 – but what few people know is that ISPs have been relying on eero's mesh technology to deliver high-quality whole-home Wi-Fi since 2017 and that eero's number of ISP partners is growing. The company's latest innovations – 'eero Internet Backup' and 'eero Built-in' – are empowering operators to serve home Wi-Fi customers better, eero says.
Enjoying this story?
Leave your email here and we'll get you all the latest Wi-Fi news.
Amazon's eero is still strongly associated with great whole-home Wi-Fi for the consumer but the company is increasingly teaming up with operators to deliver both great Wi-Fi and a better overall customer experience, the company says. The latest innovations from eero add connectivity value and convenience without adding costs. "Our aim in our latest feature release is to allow operators to offer more service using only what they already have," says Peter Lane, Head of Product at eero.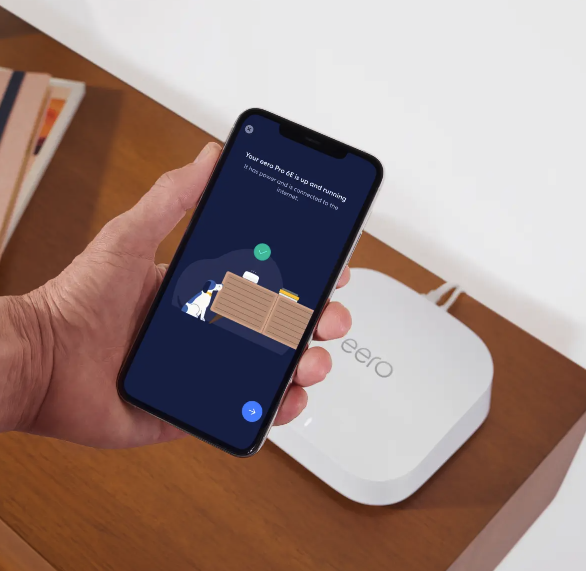 One new innovation involves turning the latest generations of the popular Echo Dot smart speakers into eero mesh Wi-Fi extenders. "Echo devices are not designed to be Wi-Fi routers so they won't give you the full performance of an eero, but they will add about 1,000 square feet of coverage and support speeds of about 100 Mbps as part of your eero mesh network inside the home," Peter Lane says. The feature – which eero calls 'eero Built-in' – was released late last year.
"One benefit of eero Built-in is that customers in many cases will extract more value from the devices they already own. This is important for operators too in that the customer experience can be improved with less hardware delivered by them. Operators can take the opposite approach as well and create more interesting product bundles, for example by including smart speakers in the package," Peter Lane says. In practice customers can use the eero app to add compatible Echo Dot units to the home mesh network in minutes, the company says.
But that's not all. The company also recently introduced an 'Internet Backup' feature that allows users to configure 4G or 5G smartphone hotspots as backup Internet connections for the home network should the fixed line into the home fail. "Our Internet backup feature is easy to configure and very useful – but it also looks deceptively simple from the outside. It is a hard nut to crack technically without having to resort to new IP addresses and while keeping all devices in the home connected without a glitch in case of fixed line failure. But that's exactly what it does," Peter Lane says.
More ISPs choose eero for mesh Wi-Fi
The company landed its first ISP customer in 2017 – only a year after inception – and today eero's ISP clients include US Tier-1 ISP Frontier Communications as well as TalkTalk of the UK, Mediacom of the US, and many others. The company says ISPs are particularly focused on procuring quality whole-home Wi-Fi solutions capable of cutting Wi-Fi-related operational costs. Hence eero's focus on 'eero for Service Providers', which is a set of hardware and software capabilities designed to help ISPs meet customers' connectivity needs.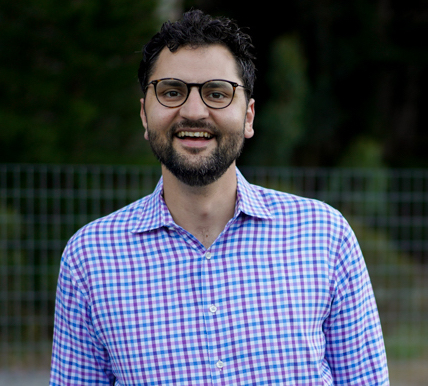 "We continue to focus on perfecting our network operational tools and customer support systems so as to reduce the support call burden of our ISP partners. And we have to say that our strategy is working. Our ISP parters report up to a 50% reduction in support calls after they've rolled out eero technology," says eero's Mark Sieglock, GM of Software Services.
"This also means that truck rolls are reduced substantially for the ISPs. In general we believe the reason for our overall success with operators continues to be a combination of keeping up with the Wi-Fi evolution cycle – meaning delivering the most capable mesh systems with the best Wi-Fi performance – while working closely with our ISPs to make sure all support systems are tuned to drive down costs and keep customers satisfied. Add to this a great end-user quality of experience when setting up the system and using it every day," Mark Sieglock says.
On the marketing side Mark Sieglock says ISPs also benefit from the strength of the eero brand. "There's no question that we are a highly trusted and recognised brand in Wi-Fi mesh and that this lends brand-strength to operators who choose to go with our solution. We also co-brand the eero app with the ISPs so it is clear who is providing the broadband service," says Mark Sieglock.
The eero mesh portfolio today includes the eero 6, eero 6+, and the top-of-the-line eero Pro 6E. The eero family spans top Wi-Fi speeds from 500 Mbps to 1.6 Gbps and the company feels that the current portfolio meets the Wi-Fi mesh needs of pretty much any ISP, from legacy DSL to multi-gigabit cable and fibre-based broadband providers. All eero Wi-Fi systems are remotely managed, all units are interoperable, and Wi-Fi services are optimised via the Cloud, a technology eero has applied since inception.
For more about eero's Wi-Fi 6 and Wi-Fi 6E solutions for ISP download eero's white paper here. 
/Claus.