By Claus Hetting, Wi-Fi NOW CEO & Chairman
The Wi-Fi world never stands still so here are what we think are the most important stories from last week.
New NFL stadium in LA will open with Cisco Wi-Fi 6 in July 2020
LA's new SoFi stadium – future home of the NFL's Los Angeles Rams and Los Angeles Chargers – will open with Wi-Fi 6 services in July of next year. When completed the stadium will be the NFL's largest with a seating capacity of 100,000 spectators. The facility will be equipped with 2,500 Wi-Fi 6 access points and even 2,500 4k HD video screens, Cisco says in this press release.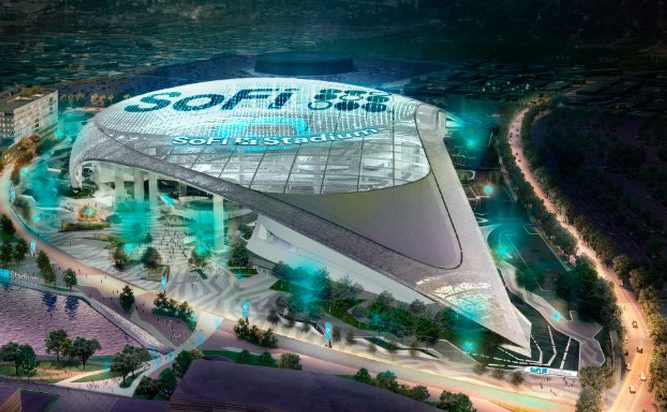 That said SoFi will of course be far from the first stadium offering public Wi-Fi 6 services. About a month ago we reported on Extreme Networks' Wi-Fi 6 deployment at the BBVA stadium in Houston as well as at two NFL stadiums including Lucas Oil Stadium in Indianapolis. After speaking to Bill Anderson, the CEO of stadium Wi-Fi deployment company AmpThink, it seems likely however that the world's first public Wi-Fi 6 service probably went live at Ohio State's college football stadium on August 31.
Cisco lands OpenRoaming & Wi-Fi 6 trial at Canary Wharf, London
Earlier this year Cisco – still the world's largest enterprise Wi-Fi solution provider by a wide margin – launched their OpenRoaming initiative as a concerted attempt finally to bring auto-connect, gapless Wi-Fi services (and at some point mobile/Wi-Fi convergent services) to the masses.
Enjoying this story?
Leave your email here and we'll get you all the latest Wi-Fi news.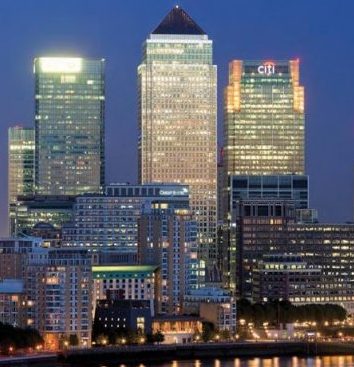 This week the initiative picked up steam: An announcement from Cisco says London's towering Canary Wharf business district will be trialling the OpenRoaming scheme in combination with the deployment of new Wi-Fi 6 infrastructure. Cisco says the Canary Wharf Group manages 17 million square feet of commercial office and retail space, is home to 120,000 employees, and even includes more than 4,000 'homes in development.'
The extent and exact timing of the Canary Wharf trial has not yet been disclosed. In February this year Cisco completed their first OpenRoaming trial at the Mobile World Congress in Barcelona.
The OpenRoaming Federation is a Passpoint-based platform – currently in beta – providing auto-connect and gapless Wi-Fi services at participating OpenRoaming venues. Cisco's vision is to attract venue owners, service providers, and not least any organisation with logon credentials to join the federation hence expanding the availability of always-on Wi-Fi across the globe.
VodafoneZiggo launches AR-style home Wi-Fi assistant app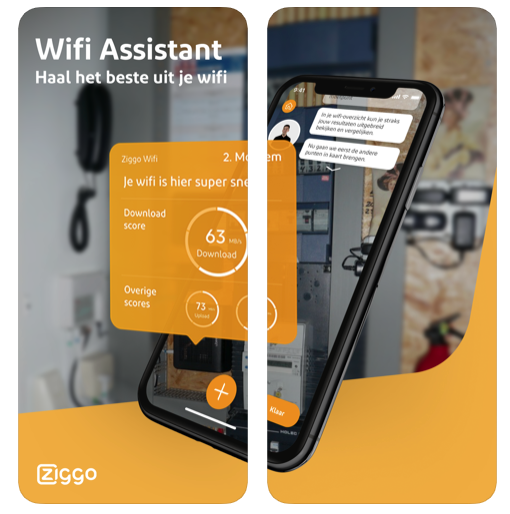 Broadband service providers all over the world are introducing all manner of technologies to boost home Wi-Fi quality – but this is new: Last week VodafoneZiggo of the Netherlands launched an AR-style home Wi-Fi assistant app that lets consumers map out and view Wi-Fi quality measurements interactively. "An algorithm plots the Wi-Fi measurements in a 3D map and shows which places have the best connection and where it can be improved," says VodafoneZiggo here.
The idea is to give consumers a visual representation of Wi-Fi quality on their smartphone followed by tips on how to resolve coverage or quality challenges. VodafoneZiggo says the app is available to anyone, also non-VodafoneZiggo customers (we were unable to download it since it may only be available in certain countries – but this is the link to the app).
/Claus.