By Martynas Tovarovas, Wi-Fi NOW Staff Writer
Wi-Fi for Warriors is on a mission to cover Internet access costs for US soldiers serving overseas. The non-profit organization, started in September this year by a group of military families in Mississippi, is already closing in on $50,000 in donations, all the while building awareness of the critical role of Wi-Fi in keeping soldiers in contact with loved ones at home. Access to the Internet is not a given for US military personnel serving overseas and the cost of Wi-Fi can be a financial burden. 
Morgan Resha was newly married when her husband was sent off to Afghanistan for his first tour of duty. Though separation was difficult on its own, she took comfort in the idea that they'd keep in touch online. But once Morgan's husband got to Afghanistan he discovered that access to Wi-Fi would cost him $120 per month. The young family decided to pay. But Morgan kept thinking that for some military families, such expenses could be a serious financial hurdle.
"We thought that this couldn't be right, he was over there away from friends and family protecting our country and was being charged for personal Wi-Fi. So we began to look into the issue. As it turns out, deployed soldiers typically pay $60-$185 per month for Wi-Fi allowing them to connect with family and friends while deployed. Wi-Fi is also necessary for them to be able to watch movies, listen to music, all of that," says Morgan Resha, co-founder of Wi-Fi for Warriors.
While soldiers in the field do have access to free Wi-Fi, it is only available in a single recreational zone shared by thousands of other soldiers. One serviceman said that as long as there were fewer than 5 people in the room, it only took about three minutes to load a page. There is no way to stream movies, music, or access social media. 
Personal Wi-Fi keeps soldiers connected and happy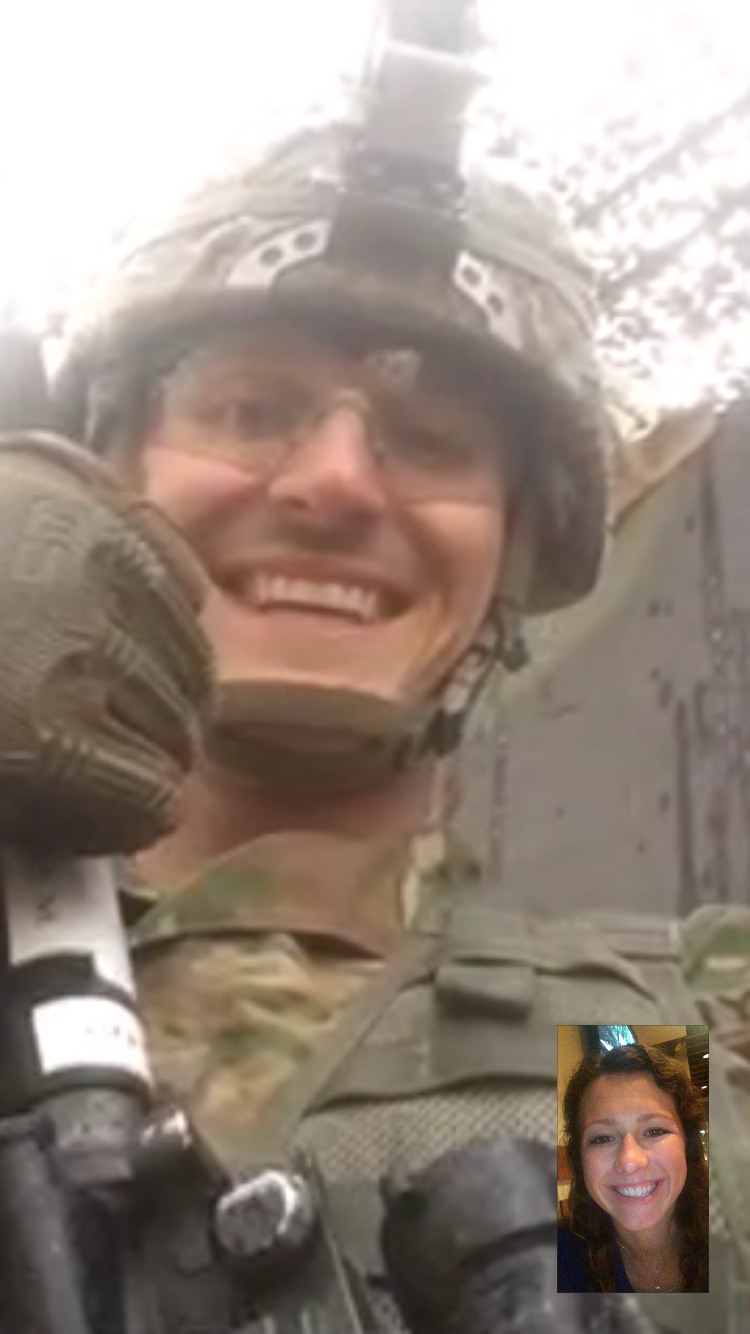 It quickly became obvious to Morgan Resha that personal Wi-Fi is critical to keep soldiers connected and happy. Communicating with family and friends allows them to maintain relations and not least makes for easier reintegration into communities when they return to civilian life, she says.
But Morgan Resha also says she soon realised many military families simply could not afford individual Wi-Fi. And so she established Wi-Fi for Warriors, a non-profit organization raising funds for Wi-Fi and donating it to soldiers serving overseas. Since September the organisation has raised almost US$50,000. The program supports five platoons so far but the number of soldiers in need of financial support for Wi-Fi is much bigger, she says.
"Perhaps the most difficult part of the process has been figuring out how to pay the soldiers, and many do not realise the cost until they arrive at their base. Once we streamline the payment process, we can put more money in the soldiers' hands more quickly. The soldiers who have received donations are extremely grateful," says Morgan Resha.
/Martynas.