View the full & uncut recording of our Day 4 session by registering above.
Enterprises of all kinds – including public venues – are at the centre of the Wi-Fi industry and the transformation to Wi-Fi 6 technology and services is underway. Soon Wi-Fi 6E will serve up a paradigm shift in connectivity – also for the enterprise segment. So what are the transformation business opportunities? How will security and IoT be managed within the new paradigm?
To view the stream simply register above to access the player. If you have questions please write our producer Maria Thomsen at [email protected] and we will do our best to answer.
Welcome to Day 4 – Claus Hetting, Wi-Fi NOW CEO & Chairman
How will large venues capitalise on the new paradigm? – with Bill Anderson, CEO, Ampthink
Roundtable discussion: Challenges & opportunities in Wi-Fi services for hospitality – with Matthew FitzGerald & Brian Epstein, Deep Blue Communications
The critical components of Wi-Fi security – with Jim Steinbacher, WatchGuard
New IoT-based Business Opportunities – with Lauren Bouchoucha, VP Network Sales, Alcatel-Lucent Enterprise
Wi-Fi 7 and Beyond: Expectations & Applications – with Jatin Parekh, VP Product Management, Arista Networks
To download the program for Day 4 click on the graphic below.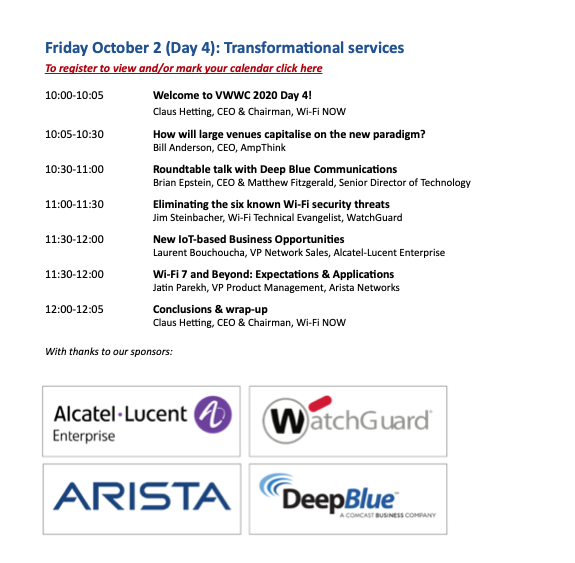 With thanks to our sponsors: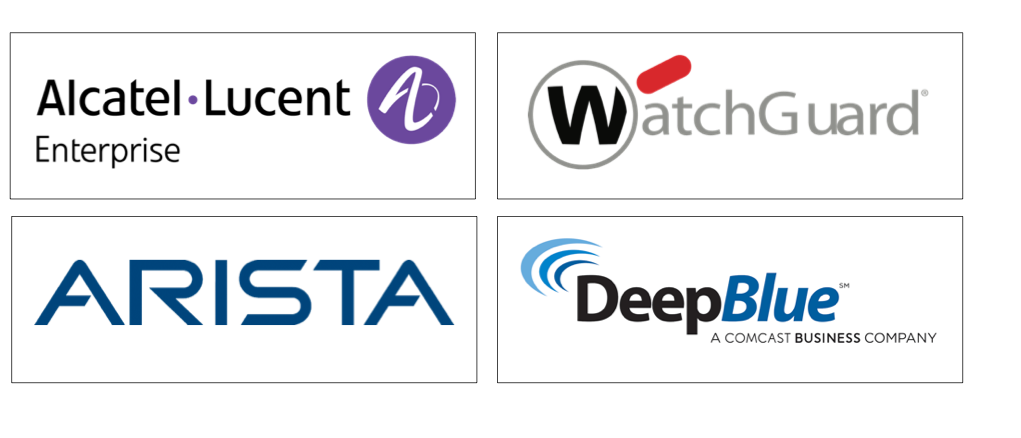 And our great speakers: