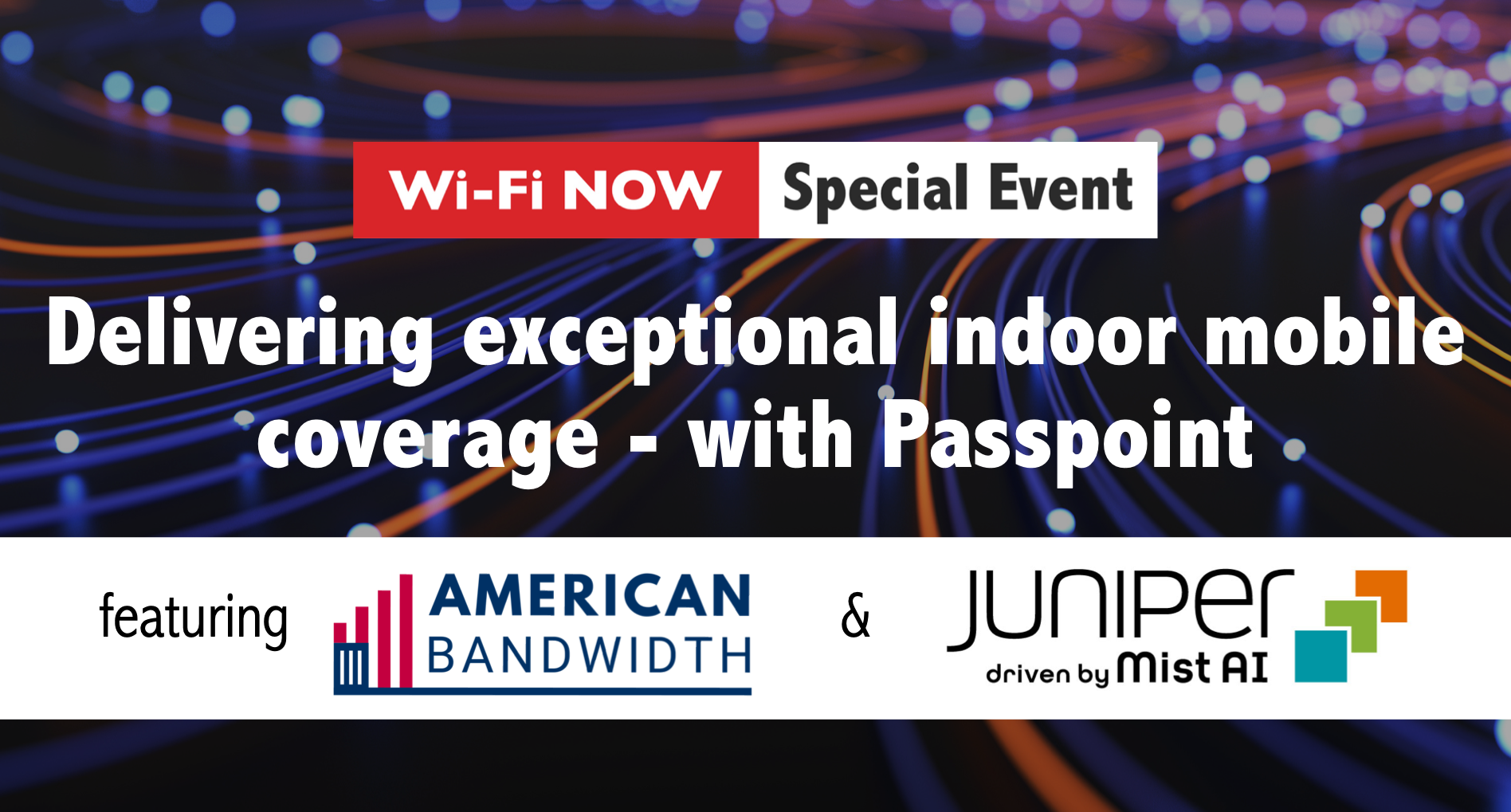 Register above to watch the recorded event.
The vast majority of mobile traffic is consumed indoors yet indoor 4G & 5G mobile networks often deliver poor indoor coverage. At the same time operators know that deploying 4G or 5G indoor coverage solutions is costly and therefore not a realistic alternative for many indoor venues. The answer – of course – is to use Wi-Fi to deliver an exceptional indoor connectivity experience. In this webinar we will explore:
How carrier-grade Wi-Fi (in most cases) is the ideal indoor mobile coverage solution
How Passpoint-based technology enables secure, auto-connect Wi-Fi for venues
How Meijer hypermarkets across the US are using auto-connect Wi-Fi for quality indoor coverage
How carriers benefit from a convergent, Passpoint-based approach to indoor mobile services
How Wi-Fi solutions from Juniper/Mist deliver simplified Passpoint integration
We're delighted to welcome expert speakers from American Bandwidth, T-Mobile, Meijer, and Mist/Juniper Networks. As always viewers of the live event will be able to ask questions of our panelists – and we very much encourage that, of course. Register above and mark your calendar to participate!
Duration: Approximately 1-1.5 hours including presentations, panel Q&A, and audience Q&A.
With thanks to our sponsors:

And to our speakers – with more to come: