By Claus Hetting, Wi-Fi NOW Chairman & CEO
Last week Alcatel-Lucent Enterprise launched a new family of Wi-Fi 6-capable 'OmniAccess Stellar' indoor and ruggedised outdoor triple-radio access points. To differentiate and grab Wi-Fi 6 market share the company is focusing on new features for IoT as well as enhanced security and effective operations.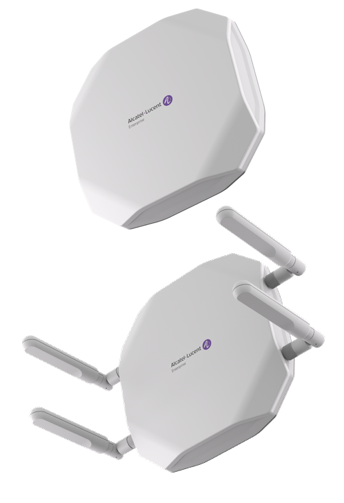 Last week Alcatel-Lucent Enterprise (ALE) launched their bid for taking a sizeable bite out of the emerging Wi-Fi 6 enterprise market with a brand new lineup of Wi-Fi 6 APs. The new OmniAccess Stellar AP1320 and AP1360 series and revamped management platform could be feature-rich enough to pose a real challenge to ALE's much bigger competitors – as could their competitive pricing.
Among the platform's strengths is built-in security: The APs are triple-radio units with the third radio used exclusively for security threat scanning (WIDS/WIPS or Wireless Intrusion Detection & Prevention).
The company says the units (4×4 in 5GHz and 2×2 in 2.4 GHz) deliver up to 3 Gbps of throughput and support all the most important Wi-Fi 6 features including OFDMA, MU-MIMO, Target Wake Time, BSS Colouring, Extended Range, and not least 1024 QAM.
Zooming in on IoT for the enterprise
To stand out in an already fairly crowded field of Wi-Fi 6 AP contenders, ALE is focusing  – among other things – on making IoT simpler to incorporate and more secure. For example: For any IoT device trying to connect the system will validate its 'fingerprint' against those on a regularly updated list of 17 million approved devices to ensure authenticity. New IoT devices on the network can then be 'containerised', categorised, and isolated as required, ALE says.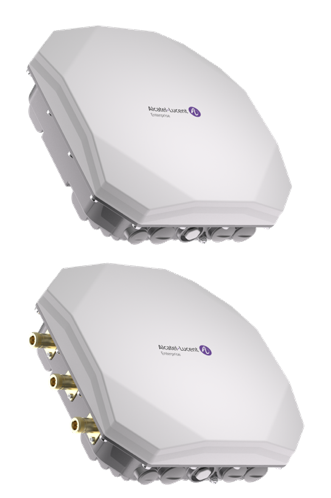 The APs incorporate Zigbee and BLE 5.1 radios allowing Stellar wireless enterprise networks to be used for IoT automation and BLE-type applications such as asset tracking, wayfinding, geopositioning, and geofencing, ALE says.
Stellar APs can then for example listen to signals and locate medical equipment or employee badges equipped with BLE tags – an application gaining popularity in the healthcare market and elsewhere, ALE says.
Multiple deployment modes
The APs and any fixed switches are operated from ALE's unified OmniVista platform. The Stellar Wi-Fi network can be deployed with either a full-scale Cloud-based or on-premises management system or in a simplified and faster 'Express Wi-Fi' mode for SME installations (up to 256 APs) in which one AP is elected 'virtual manager' for the network. QoS for service types is also supported, ALE says.
Enjoying this story?
Leave your email here and we'll get you all the latest Wi-Fi news.
The APs also provide 30W of PoE for cabled connection and powering of surveillance cameras or other external IoT devices. Note also that Alcatel-Lucent Enterprise is one of only two enterprise AP vendors offering outdoor Wi-Fi 6 units at this time.
/Claus.
For more about Alcatel-Lucent Enterprise Wi-Fi 6 solutions don't miss VP Nicolas Duez at Wi-Fi NOW International in London this November 12-14. Register now while tickets last!