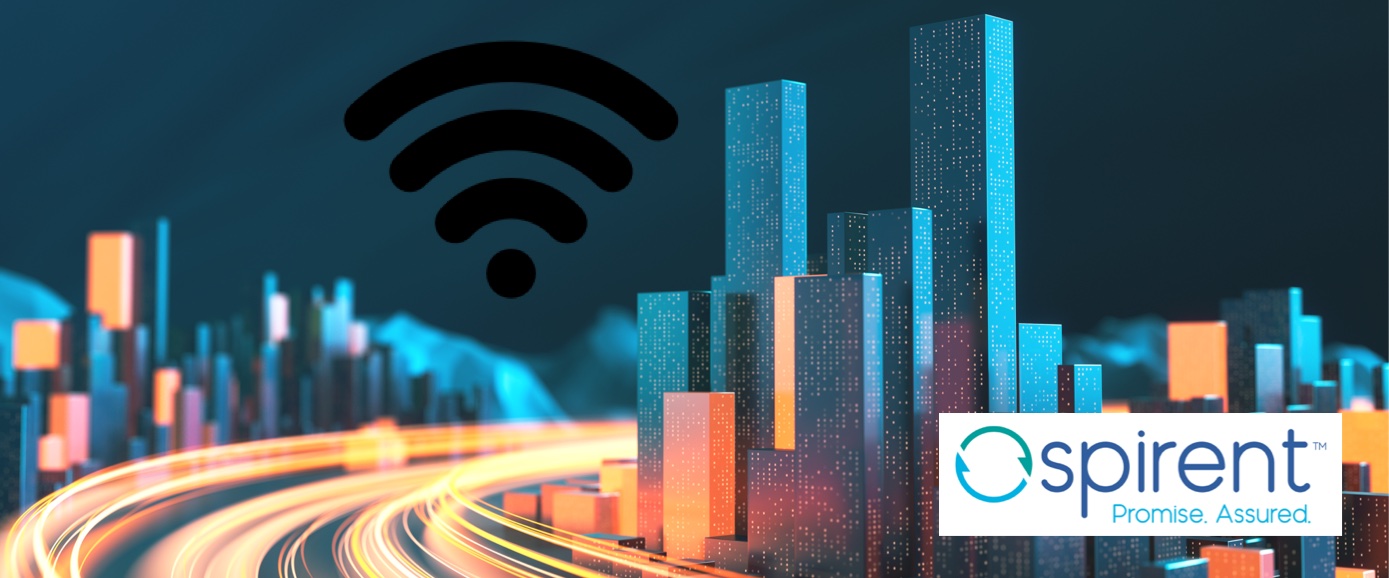 By guest blogger Dean Bubley, director & founder, Disruptive Analysis
This article was written by Dean Bubley of Disruptive Analysis (@disruptivedean), a wireless and telecoms industry analyst. He has also written a more detailed eBook for Spirent, covering the broader and longer-terms trends for Post-Pandemic Wi-Fi. The article is sponsored by Spirent.
What will happen to Wi-Fi in the post-pandemic era?
The pandemic has changed the world of enterprise and public Wi-Fi. Offices have been empty during lockdown, as have large visitor-centric venues with public Wi-Fi. Hotels, airports, and sports stadiums have been quiet. Working from cafes has been replaced with working from home (WFH).
Some sectors have been more mixed for Wi-Fi usage. Many hospitals have banned visitors, whilst simultaneously setting up testing facilities in car parks and other new areas. Manufacturing and other industrial sectors have been relatively stable, although transformation projects and trials of new technologies have suffered delays.
Looking to the future – and what happens to Wi-Fi deployments and operations in the post-pandemic era – there are likely to be significant differences between:
Offices
Large public venues (LPVs)
Industrial environments
Healthcare, education, and smart cities
In turn, these will be driven by shifts in three main groups of new factors:
Macro trends, particularly the immediate economic downturn and recovery, plus epidemiology and any resurgence of the virus
Behavioural changes in the workplace and public spaces, such as continued preference for WFH
Government and regulatory shifts, such as spectrum policy or social distancing
These factors are linked and interdependent. In addition, they will occur against the ongoing backdrop of developments in enterprise transformation, IoT, and geopolitics that have been present since before the pandemic. The number of variables in play – and realistic future scenarios – is therefore substantial.
The need to 'embrace uncertainty'
As a result, Disruptive Analysis believes that Wi-Fi enterprise users, and the vendors supplying them, will need to "embrace uncertainty", or at least plan for flexibility.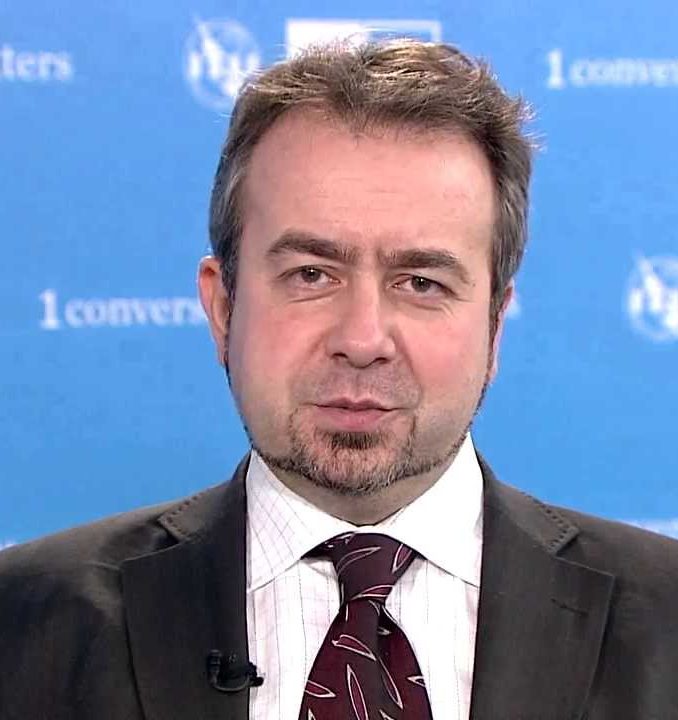 For instance, offices may have a lower density of Wi-Fi users in future, if social distancing rules remain – but greater uplink traffic per-user from videoconferencing. Wi-Fi management and security tools will need to incorporate access points in employees' homes, as well as the corporate office, in case shelter-in-place orders are reimposed.
The needs for outdoor coverage on campuses may rise, as meetings take place on terraces or in temporary structures such as tents, or there is a demand for robots for disinfection, or thermal-imaging cameras. Canteens may have more open-air seating.
Overall, enterprise Wi-Fi will need to consider many more of these "what-if?" problems – although they will vary significantly by sector, and by country [a full description of trends in WFH and the need for enterprise visibility into home Wi-Fi is given in the eBook, and a separate guest blog on residential broadband and service providers].
Ongoing organization and societal transformation
While some industries will clearly be harmed by the economic impact of the pandemic, others will see it providing impetus to existing trends around automation, dispersed workforces and virtual teams, and data collection and analytics. Supply chains will become more flexible – think about "just in case", rather than "just in time".
Healthcare: Hospitals, local clinics and pharmaceutical companies will continue to face critical demands and pressure. Wi-Fi is needed for patient care equipment, staff communications, telemedicine, operational applications such as resource management, and the ability for patients and visitors to get online.
Logistics: Supply chains, warehouses, and local deliveries are pressured, especially with the rise of online purchases of goods, food, and medical supplies. Connectivity at ports, logistics centers, and local depots is paramount, with increasing levels of automation and optimization. Wi-Fi plays an important role.
Government: Public safety and central administration functions need to gather data and make decisions to manage, control, and mitigate the impact of the virus and the accompanying economic damage and societal disruptions. Yet the corridors of power also need to be less busy – politicians and civil servants are shifting to online collaboration, rather than sitting at meeting room tables.
Smart cities: Public spaces are evolving once again. While entertainment venues remain closed, parks, squares, and waterfronts are becoming post-pandemic social hubs. Local authorities are controlling the density of users on public transport, monitoring health with thermal cameras, and maintaining security via networks of cameras. New forms of (distanced) outdoor activities are evolving – including a renaissance of drive-in movies. Wi-Fi connects personal devices, displays, payment terminals, and sensors.
Manufacturing: Ongoing trends in industrial automation and robotics are likely to accelerate once the immediate economic impact diminishes. The need for low-latency controls for machinery, automatic guided vehicles, AR/VR headsets for engineers to work hands-free, and numerous sector-specific IoT use-cases will continue to flourish.
Underlying all of this will be greater needs for connectivity inside buildings, across campuses, and in the wider area. Wireless connectivity will form a central role for both personal devices such as laptops, and industrial equipment and the broader IoT domain.
Wireless technology evolution
Over the next 2-3 years at least, the bulk of new enterprise wireless deployments and upgrades will still be based on Wi-Fi. Despite the enthusiasm around 5G – and the real and important developments around private 4G / 5G in businesses – in-building wireless remains dominated by Wi-Fi. There are far more existing and new devices, tools, testing, skilled engineers, and channels and installers. We will see hundreds or thousands of small cellular networks deployed – but tens or hundreds of thousands of other sites will need technology refreshes with Wi-Fi.
An important element here is Wi-Fi 6, which is maturing at the same time that these post-pandemic effects kick in. The timing is a coincidence – but highly important. Wi-Fi 6 brings additional capabilities and capacity to enterprises, in terms of multi-user connections, new mechanisms for control of prioritization and reliability, as well as IoT feature sets for low-power devices.
Perhaps even more exciting still is the imminent arrival of 6GHz spectrum, first in the United States, South Korea, UK, Brazil, [see note below] and then other European and Asian markets. Wi-Fi 6E will have far greater capacity than existing bands, allowing for deterministic and low-latency connections, with 2 millisecond response times a realistic expectation. Interference risks should be substantially reduced, allowing more mission-critical applications to take advantage of wireless connectivity. 6GHz presents a huge opportunity for enterprise Wi-Fi, which is outside the scope of this article.
Smart buildings and public Wi-Fi
Enterprises will also see additional post-pandemic use-cases for wireless networks in smart buildings. Wi-Fi (and Bluetooth® Low Energy) will be employed for connecting occupancy sensors, cameras, disinfectant systems, and smartphones used for social distancing apps. Mapping and positioning technology will allow managers to track where people cluster, implement one-way systems in corridors, and discourage meetings that are unsafe under new rules. We can expect new "pandemic-proof" building regulations to be enacted by some governments.
Future patterns of Wi-Fi hotspot use are harder to predict. It is unclear whether airports and hotels will recover to pre-pandemic levels of occupancy, although current signs (such as the rapid rebound of travel in China and borders reopening across Europe) are promising. Few travel-oriented locations are likely to focus on spending on infrastructure upgrades in the short term, however.
As mentioned above, smart cities may see a renaissance for outdoor Wi-Fi, as well as cellular connections. Many such deployments include a public hotspot component.
Although it is not directly related to post-pandemic developments, the arrival of the new OpenRoaming standard for Wi-Fi could drive a renaissance of wider public Wi-Fi use, with multiple stakeholders such as telecom operators, enterprises, loyalty schemes, and others  providing credentials for automated access.
Conclusions
Enterprise Wi-Fi deployments and upgrades face challenges in the post-COVID19 era, but also opportunities. Economic fallout  – plus the uncertainties around renewed social distancing rules – will undoubtedly have a near-term effect, especially for some building types and industry sectors.
Some businesses may use this period of lower building occupancy as an opportunity to refresh IT and networking infrastructure if local lockdown rules permit that type of work. Industrial sites, government buildings and transport hubs could benefit. However, for some sectors such as hotels or commercial offices, this might be considered a gamble on the nature of the eventual "new normal".
But the timely development of Wi-Fi 6, continued automation and transformation of industries, and the imminent arrival of 6GHz spectrum should catalyze wireless infrastructure renewal in the medium term. New use-cases for enterprise Wi-Fi will drive the business case. Ubiquitous videoconferencing and upload performance, smart-building applications, remote management of home-workers' Wi-Fi, and low-latency industrial automation and IoT will require new processes, tools, and testing.
Future unknowns – economic, behavioural, epidemiological, and regulatory – will mean that flexibility, proactivity, and foresight will be central to the Wi-Fi industry.
/Dean Bubley.
For more information on how the COVID-19 pandemic has accelerated some Wi-Fi trends, slowed others, and set the scene for revised future use-cases, market forecasts, and Wi-Fi product development and testing requirements, download Wi-Fi in the Post COVID-19 Era eBook
About 6 GHz regulation: Regulatory approvals for allocations of 6GHz bands for unlicensed use have occurred in the US (May 2020), S Korea (June 2020) and UK (July 2020), with EU and other areas' rules being finalised.