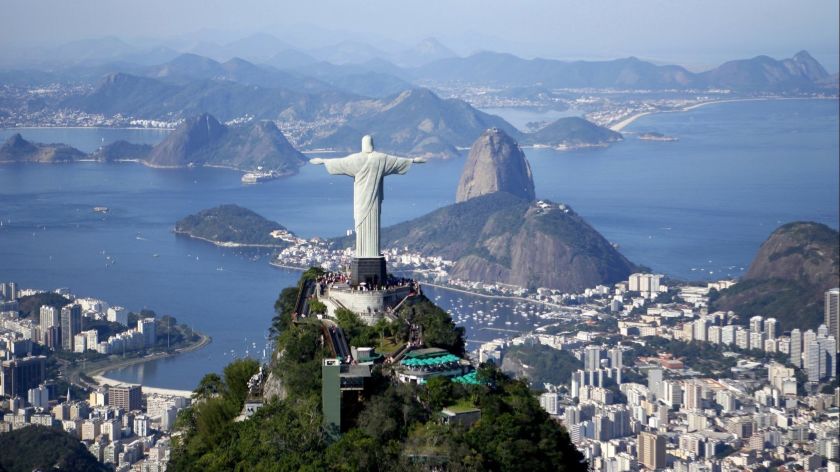 By Claus Hetting, Wi-Fi NOW CEO & Chairman
Brazilian telecoms regulator Anatel last week took an important procedural step towards allowing Wi-Fi (and other unlicensed radio) to operate in the 6 GHz band. This could result in Brazil becoming only the second country in the world to release 6 GHz spectrum to Wi-Fi following the US decision just weeks ago. Brazil is Latin America's largest market and the ninth largest economy in the world.
The global regulatory momentum for 6 GHz Wi-Fi (Wi-Fi 6E) picked up significant pace last week: Brazilian telecoms regulator Anatel has taken an important procedural step on the road towards allowing Wi-Fi operation in the 6 GHz band.
Technically, Anatel last week approved a revision of the "Restricted Radiation Radiocommunication Equipment Regulation" to include the possibility of using the 6 GHz frequency bands for Wi-Fi 6 equipment, says this report from Brazilian telco news website Teletime.
Teletime describes the next steps as follows: "Anatel will also specify, in the next 90 days, the conditions for using the band. One of the issues that can be discussed is coexistence with other services in the same range, access priority, power limits, etc."
With the decision Brazil could become only the second country in the world to release the 6 GHz band to Wi-Fi  following the FCC's landmark ruling on April 23. Brazil would then become the first country in Latin America to release the 6 GHz band perhaps already by July, sources say.
If the new regulation is passed it would mean that Brazilian consumers and business perhaps as soon as this fall could experience an unprecedented step up in Wi-Fi speeds and capacities. The full 6 GHz band spans as much as seven pristine 160 MHz channels and will typically deliver 2 Gbps of data to mobile devices. This is four times typical current Wi-Fi speeds.
Brazil would join the US in welcoming what we at Wi-Fi NOW believe to be a paradigm shift in connectivity. Such a regulatory move would represent a gigantic win and historic growth opportunity for the Wi-Fi industry in Brazil and all across the globe.
Enjoying this story?
Leave your email here and we'll get you all the latest Wi-Fi news.
Brazil is by far Latin America's largest market with a population of 210 million. A significant proportion of the Brazilian population enjoys – especially in the Southern parts of the country and in metropolitan areas – a standard of living comparable to the US or Europe.
On this side of the Atlantic it is likely that the UK will become the first country to adopt Wi-Fi 6E. The process to release 500 MHz of 6 GHz spectrum to Wi-Fi is currently under public consultation in the UK and is expected to be completed some time this year.
/Claus.