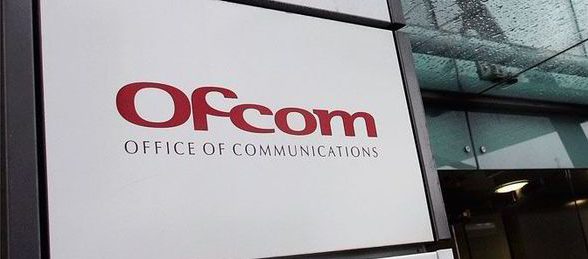 By Claus Hetting, Wi-Fi NOW CEO & Chairman
International momentum for 6 GHz Wi-Fi picked up steam today as UK regulator Ofcom proposed releasing 500 MHz of spectrum in the 6 GHz band to Wi-Fi under indoor low power and outdoor very low power rules. At the same time Ofcom proposed removing current DFS restrictions in the 5.8 GHz band. New 6 GHz spectrum would constitute a huge boost to Wi-Fi speed and capacity across the UK.
International support for 6 GHz Wi-Fi gained significant momentum today as UK telecom regulator Ofcom released its proposal to release 500 MHz of spectrum in the lower 6 GHz band to Wi-Fi. The band (5925-6425 MHz) aligns with the lower part of the 6 GHz band proposed for Wi-Fi in the US and is identical to the band currently under study by the EU.
Ofcom proposes to allow 6 GHz Wi-Fi operation indoors at low power (250 mW) and outdoors at very low power (25 mW). One big benefit of 500 MHz of contiguous spectrum in 6 GHz would be the availability of six new 80 MHz and three new 160 MHz channels. The size of the band is less than half of what is being proposed in the US (under different rules) but still constitutes a nearly a 100% increase in available operational frequencies for Wi-Fi in the UK.

In Ofcom's consultation document – very much worth reading and available here – the regulator rightly argues that the new 6 GHz spectrum would be utilised highly efficiently by Wi-Fi 6 technology only, as legacy devices will not be allowed to operate in the new band. In the document Ofcom also presents plenty of well documented evidence expounding the need for additional Wi-Fi spectrum to meet connectivity demands of consumers, businesses, and industry.
Altogether the consultation demonstrates once again Ofcom's ambitions and – in our view – visionary international leadership in unlicensed wireless regulation.
Enjoying this story?
Leave your email here and we'll get you all the latest Wi-Fi news.
The big question of course is how Ofcom's proposed new rules for Wi-Fi in 6 GHz could impact incumbent users, which include 72 holders of (satellite) earth station licenses and 375 holders of point-to-point links. Ofcom says their studies show "sharing would be feasible for indoor only RLAN [Wi-Fi] use with EIRP up to 250mW and outdoor very low power use with EIRP of up to 25mW" except for a few cases, which by Ofcom are deemed 'very unlikely' to occur in practice.
At the same time Ofcom is proposing to remove DFS (Dynamic Frequency Selection) restrictions in the 5725-5850 MHz band, which "would bring about wider and more efficient use of spectrum in the 5 GHz band which is available for Wi-Fi," Ofcom says. The removal of the DFS requirement in this band would align UK Wi-Fi rules in 5.8 GHz with those of the US and Canada.
Ofcom says current DFS requirements effectively limit usage of the band while removing the DFS restriction "would not have any significant impact on military radar uses in the UK," which is one of the incumbent uses the DFS scheme was instituted to protect.
/Claus.