By Claus Hetting, Wi-Fi NOW CEO & Chairman
What do you do while you're waiting for crowds to return to large public venues? If you're part of Cisco's high density Wi-Fi design team, the answer is simple: You up your game by rethinking high-density Wi-Fi for stadiums. The result of a year of testing and design work is a new Catalyst-family AP with software-configurable antennas and steering designed to give sportsfans a much-needed Wi-Fi performance boost.
Cisco's Matt Swartz has been the lead architect behind the high-density Wi-Fi at no less than four Super Bowls and three Olympic Games. But the past year has been different, says Matt. With many major sports events cancelled, Matt and Cisco's high-density Wi-Fi design team instead decided to invest time and effort in rethinking and redesigning big stadium Wi-Fi technology.
Stadium Wi-Fi operates at the bleeding edge of what Wi-Fi networks can deliver with tens of thousands of fans testing the Wi-Fi deployment to its absolute limits, regularly breaking records for total data consumption. Getting stadium Wi-Fi design right is an art as much as it is a science. It is also a never ending battle to stretch the network to deliver more data to more fans armed with ever faster devices, says Matt.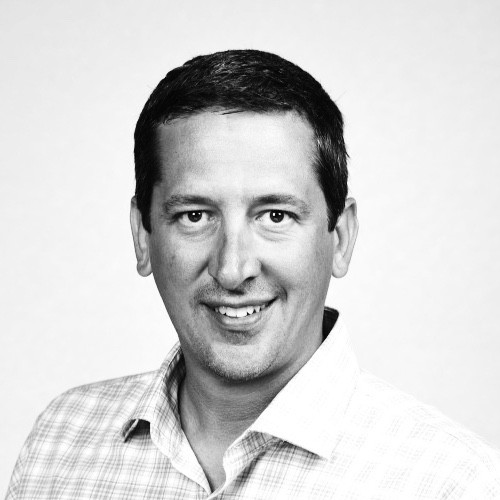 While in the past the focus has been on boosting performance through software, this time Cisco's design team decided it was time to get back to fundamentals of Wi-Fi radio and rework the antennas. The goal was to tighten beam width and reduce side lobes as well as to make the unit software configurable and steerable. In this way it is possible to increase the distance between the AP and the device, which is important if the idea is to hang Wi-Fi radios off – for example – the stadium's catwalk.
"There are basically two approaches to Wi-Fi at large public venues, some might even call them two religions: Underseat or overhead AP installation. In some cases underseat deployment may be the only way. But in many cases we can deliver great Wi-Fi from overhead APs and use a lot fewer APs than for underseat installations. But this approach does require the exact right AP and antenna configuration, which is exactly what we've developed here," Matt Swartz says.
Reduced side lobes means less AP-to-AP interference while configurable beam width and steering allows the unit to deliver the best possible Wi-Fi signal from a range of distances, Matt explains. While Cisco's previous solution involves APs with external antennas – which leaves plenty of room for cabling and mounting errors during installation – this time everything is integrated. The result is the single unit now dubbed the Catalyst 9104.
Cisco's newest Catalyst AP is will be officially released at the end of the summer but the unit is already being tested by select customers, Cisco says. Cisco says they expect that existing Cisco high-density Wi-Fi venues are top candidates for deployment of the new Catalyst 9104 unit. All the networks will be Wi-Fi 6-capable, of course.
Catalyst 9104 will "change the math of stadium Wi-Fi," says AmpThink
Cisco is not the only company excited about the prospects of boosting the performance and economics of big stadium Wi-Fi with new radio technology. Leading stadium Wi-Fi deployment and operations experts AmpThink have been advocating for such a product for a long time and were quick to express interest in installing the new unit at multiple venues, AmpThink says. The company has over 75 major stadium and arena Wi-Fi projects under their belt.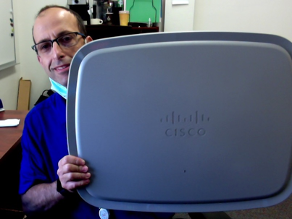 "I can confirm that we will be installing the units at Allegiant Stadium, and that Allegiant will be one of the first deployments in the world. The planning for this product goes back almost two years, and we installed the supporting cabling and mounts almost a year ago," says Bill Anderson, CEO of AmpThink. At Allegiant, Bill Anderson says the new units will be more than 120 feet from the target devices. "We are installing Wi-Fi radios overhead because there was literally no where else to mount," he says.
He also says that – in his opinion – the product will materially change the industry's approach to arena designs and offer Cisco a substantial competitive advantage. Later this summer AmpThink expects to announce a major implementation using the Catalyst 9104 that will "change the math of stadium Wi-Fi," Bill Anderson says. We'll be sure to cover it.
/Claus.