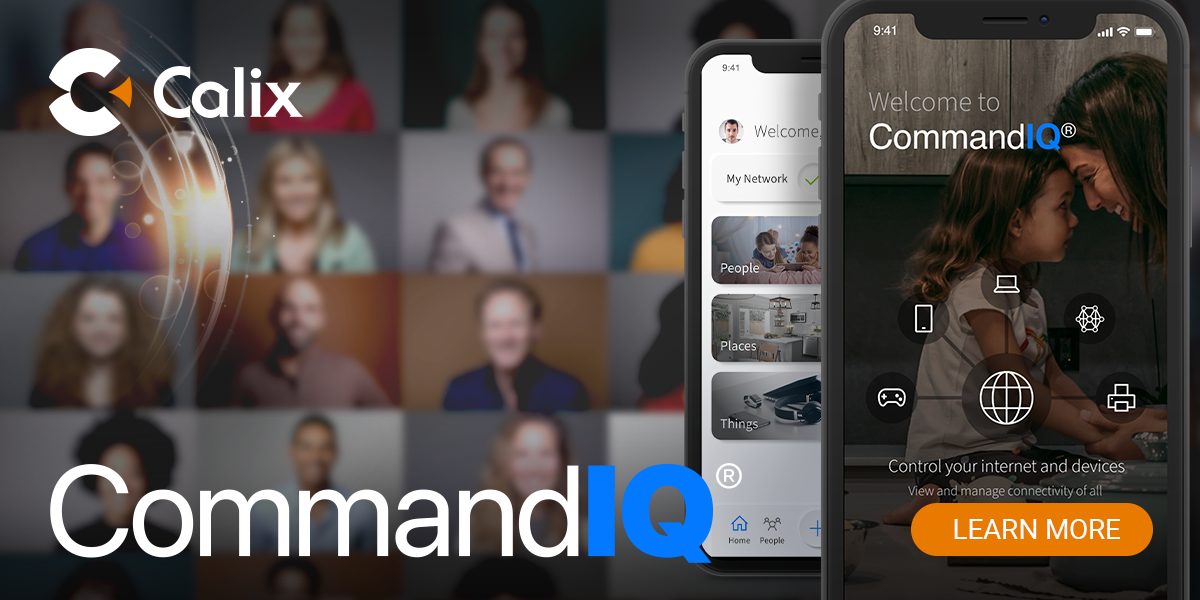 By Claus Hetting, Wi-Fi NOW CEO & Chairman
A great app is a critical part of any smart home service provider strategy, says Wi-Fi 6 and broadband services platform provider Calix. The company has invested big into the UI, UX, and features of their newly relaunched CommandIQ mobile app so that Calix's ISP clients can compete effectively against popular consumer-grade Wi-Fi systems. The app delivers a raft of benefits to ISPs and subscribers alike. Here's more.
Most people enjoy calling the customer service department of their broadband service provider about as much as they like a root canal or cleaning toilets. Ok, so we may be exaggerating a little. But here's the truth: People dread having to call customer service when the Wi-Fi for whatever reason doesn't work.
Fortunately, there's an option: Self service. And self service gets a lot easier and more attractive – sometimes even becomes enjoyable – when you can use a well-designed smart home app to set up and manage your home Wi-Fi and other broadband services, says Calix. The company just launched a vastly improved version of their CommandIQ app, which does exactly that – plus a lot more.
"CommandIQ will change the game for service providers"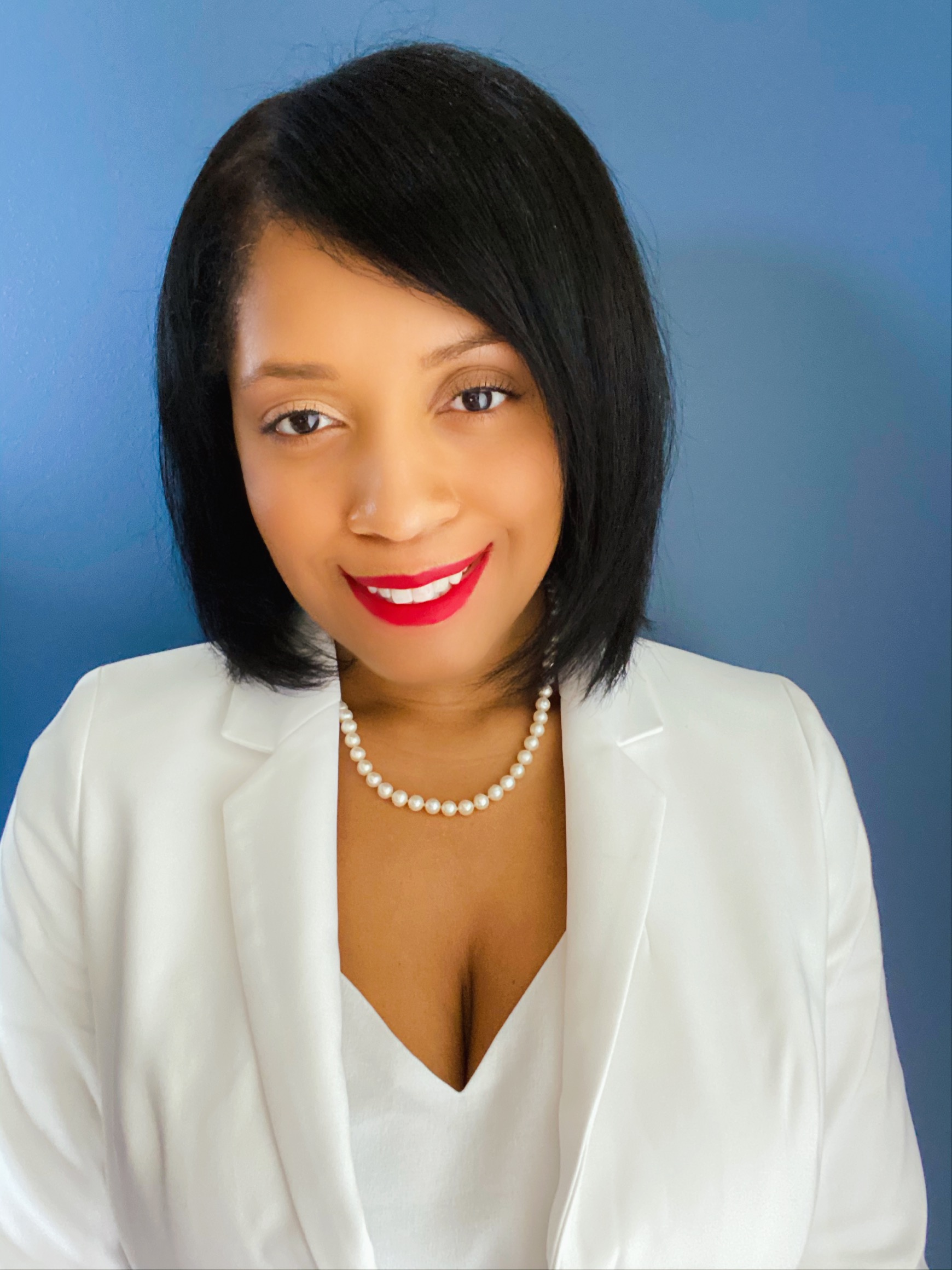 Calix has not only done the work to get the technical features right, the company has also invested heavily into designing the app's UI and UX. To get the entire app solution right is important for multiple reasons, the company says. Firstly, Calix's ISP customers should always be empowered to compete effectively against their one main category of rivals: Consumer-grade router and mesh Wi-Fi providers. Calix says their just released app now rivals apps from the likes of Google and Amazon.
"Service providers have a great opportunity to own the full connected home experience. It starts with managed Wi-Fi. But our newly designed CommandIQ will really change the game for service providers who want to elevate the Wi-Fi experience," says Quanda Hunter, Product Marketing for CommandIQ at Calix.
She also says that the app equips subscribers with all they need to control every aspect of their connected experience and gives service providers the ability to simplify subscriber engagement while growing their value.
Saving on truck rolls and upselling
Add to this a raft of other benefits: ISPs can use the app as a comms channel for service notifications and – not least – for promoting and selling additional services, such as security features and parental control. Calix's client Silver Star – a regional CSP based in the US state of Wyoming – even achieved an 81% adoption rate of advanced security services among their subscribers as a result of including the Calix smart home app as part of their home broadband subscription, Calix says.
Enjoying this story?
Leave your email here and we'll get you all the latest Wi-Fi news.
Self-service reduces support calls – and hence costs – which helps ISP support teams, who would rather focus on proactive service issues, Quanda Hunter explains. Another big benefit of the app is its out-of-box personalisation. "Service providers can immediately put their brand in subscribers' hands while providing enhanced features that allow subscribers to set up guest networks, run speed tests, see connected devices, set parental controls and more," she says.
Adding more smart home services via the app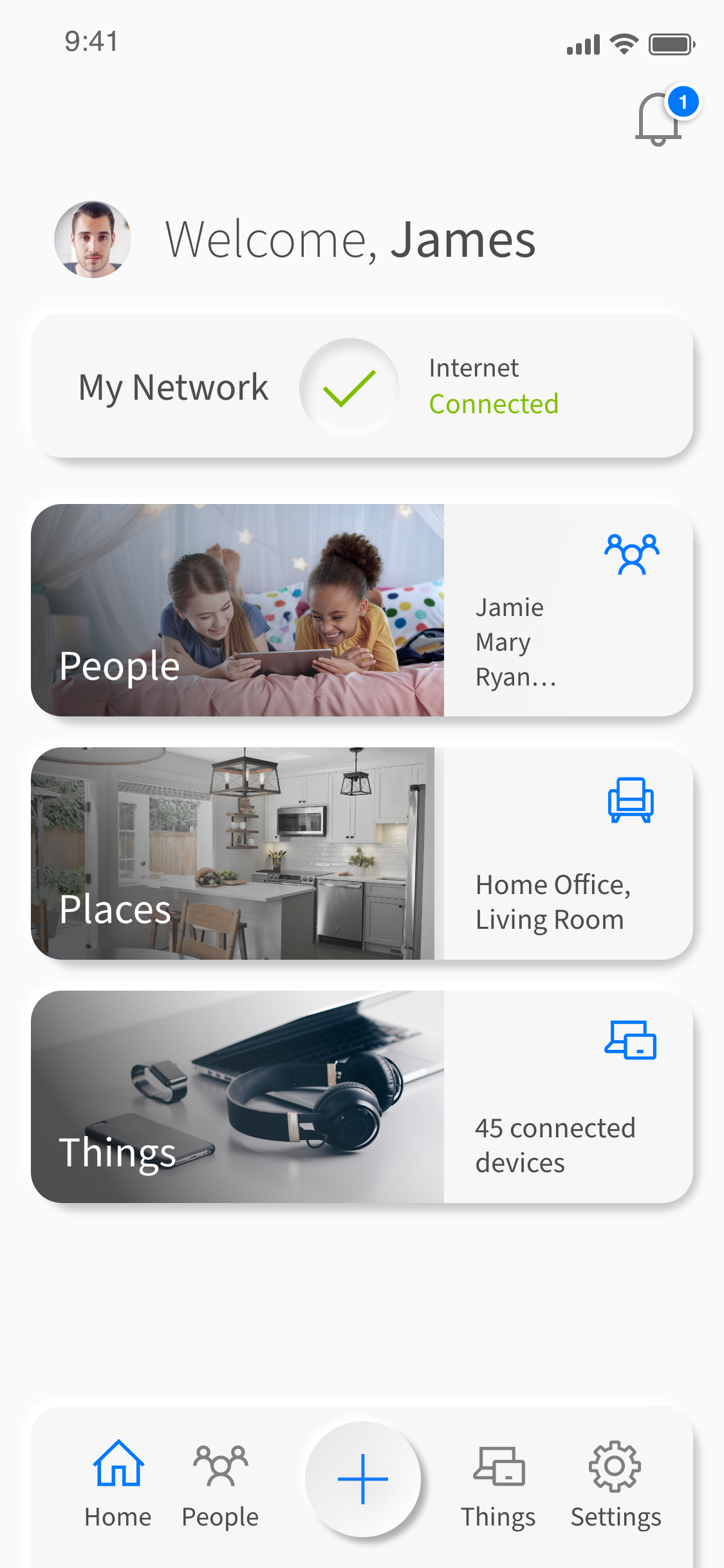 Calix believes a smart home and Wi-Fi service management app is a critical part of any ISP strategy and has therefore released not just the new app but has set in motion an ongoing expansive verification and competitor analysis process to make sure the app is right for the purpose on a continuous basis. "Hundreds of Calix employees have been asked to test the app and we continue to dig deep into the competitive landscape to make sure we get all the features right," Quanda Hunter says.
The new app presents a main menu of 'People', 'Places', and 'Things' to the user – in addition to the 'My Network' status at the top. Calix has recently added Internet-connected camera brand Arlo to their list of partners meaning that Calix's ISP clients can now let their subscribers manage Arlo smart home connected cameras via the app. Calix struck a similar partnership deal with device lifecycle management platform provider Servify late last year.
Calix – a Wi-Fi NOW Partner – is particularly well known for providing state-of-the-art Wi-Fi 6 solutions and Cloud-based broadband service platforms to small to medium-sized wireline, cable, fibre, electrical utility, and WISP operators across North America.
/Claus.