By Claus Hetting, Wi-Fi NOW CEO & Chairman
As the Wi-Fi industry stands at the cusp of an evolutionary double-leap to Wi-Fi 6 and Wi-Fi 6E, the promise of faster, more responsive, and more ubiquitous connected experiences draws closer. So what new Wi-Fi connectivity features and functionality will help deliver on that promise? According to Qualcomm's Tim McCarthy, one such emergent feature is called '4-Stream DBS'.
So what exactly is 'DBS' also known as 'Dual Band Simultaneous'? As the name suggest DBS means simultaneous operation of Wi-Fi radios in parallel using two bands. Historically, the feature was first used on the AP side to move data from the AP to a device, while the first Qualcomm implementations of DBS for client devices – such as smartphones, laptops, and more – came in the form of '2-stream DBS,' meaning that the feature initially supported only 1×1 + 1×1 configurations.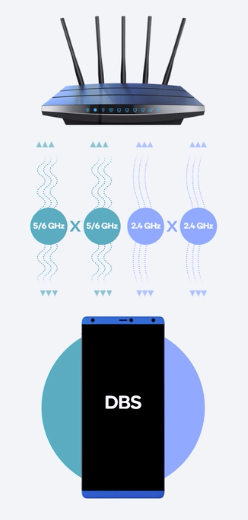 Two-stream DBS offers an impressive latency improvement compared to single-band operation, which means the feature is perfect for driving up responsiveness in latency-sensitive use cases, such as mobile gaming. And latency is a real and persistent problem for mobile gamers: Studies show that mobile gaming is routinely disrupted by latency spikes of hundreds of milliseconds, sometimes more than 100 times a minute. In China – where gaming giant Tencent has spawned a massive boost in the popularity of mobile gaming – DBS is already a deployed broadly for exactly this reason, Qualcomm says.
"Some twenty high-end phones on the Chinese market feature 2-stream DBS. These phones are marketed specifically for high-performance gaming," says Tim McCarthy, Senior Director Product Management at Qualcomm.
Tim McCarthy says DBS has come a long way. Today, its application extends far beyond mobile gaming and now spans an array of new use cases involving smartphones, laptops, and even wireless VR headsets. More importantly a new version of DBS is now available in a 4-stream configuration to deliver on the promise of immersive, high bandwidth, and low latency use cases, Tim McCarthy says.
In its latest form the feature delivers a big step up in performance: 4-stream DBS serves up twice the speed and twice the range compared to the legacy 2-stream edition. The hike in performance is a result of using dual antennas plus dual bands to create four unique streams (2×2 + 2×2), which delivers the full speed and range benefit of 2×2 while preserving the full latency benefit of 2-stream DBS, Qualcomm explains.
Enjoying this story?
Leave your email here and we'll get you all the latest Wi-Fi news.
More DBS use cases: Wi-Fi 6 hotspot & Wi-Fi sharing in the home
Four-stream DBS will also boost connectivity performance within the home or at hostpost locations, Qualcomm says. For example: A four-stream DBS-capable phone will perform a lot better than its 2-stream or non-DBS brethren when used as a 4G or 5G-backhauled Wi-Fi 6 hotspot serving other devices, including other phones, laptops, or wearables.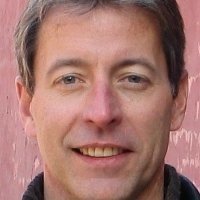 "Four-stream DBS will also perform better when extending, for example, a Wi-Fi connection from an airport, coffee shop, etc. to other devices. This means meaning you pay and authenticate only once for all your devices. At the same time, 4-stream DBS is just one component of a wider evolutionary push towards making the mobile Wi-Fi experience more immersive," Tim McCarthy says.
"To produce more immersive experiences, mobile devices need to deliver even better connectivity, and four-way DBS is an important part of this. The feature is also a part of shift in network architecture towards wider reliance on distributed intelligence," says Tim McCarthy.
For more about the 4-Stream DBS feature and use cases also see this demonstration video. Qualcomm's 4-stream DBS feature is available on the FastConnect 6800 and 6900 platforms (with 6 GHz operation is supported in the 6900 platform).
/Claus.