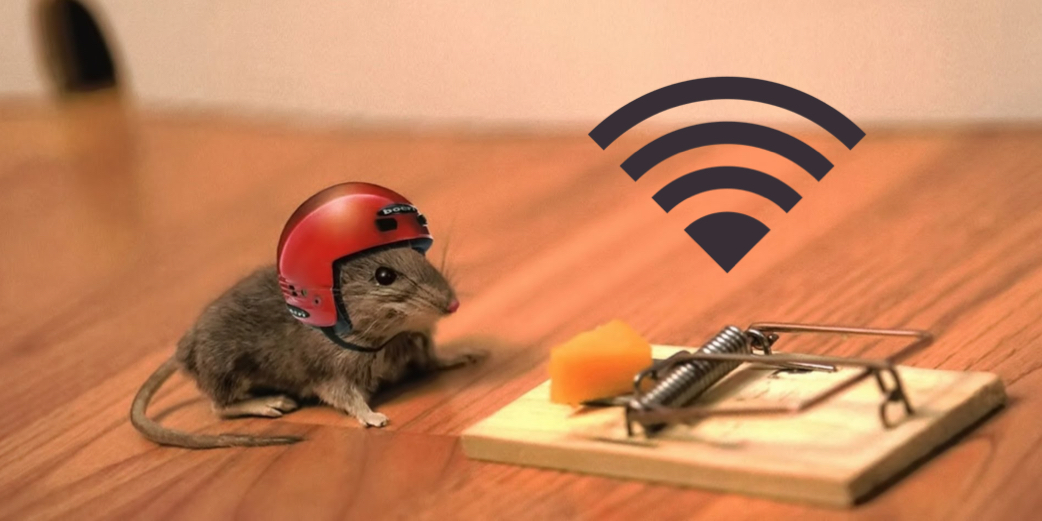 By Stephanie Bergeron Kinch, Wi-Fi NOW Staff Writer
Some say that the most popular form of pest control is a large cat. But now, as Wi-Fi technology and the Internet of Things (IoT) leads to better sensor technology, the cat has competition – and so does the common mousetrap.
There are several Wi-Fi-enabled mousetraps on the market today. While the classic wooden trap is still a popular choice for homes, Wi-Fi-enabled traps are making their way onto factory floors as yet another form of automated maintenance.
Smarter technology for smarter kills
US-based Victor pest control is most known for inventing the iconic wooden mousetrap 100 years ago. The trap lures the rodent in with a piece of cheese and then snaps down on its head as it devours its first bite. While the trap is still popular in households today, times have changed. Now, Victor offers a Wi-Fi-connected mousetrap for large-scale rodent control.
According to their website, Victor's "Smart Kill Wi-Fi Electronic Mousetrap" sends alerts to users each time a mouse is killed by the trap. The Smart Kill app is able to monitor an unlimited number of traps, which makes it especially useful for maintenance managers who previously had to check each trap manually.
A product ad boasts that "this powerful device uses advanced smart circuit technology to sense when a mouse enters the tunnel. Once inside, the circuit triggers a high-voltage shock, humanely killing the mouse in seconds."
Not everyone is impressed by these Wi-Fi-enabled traps. When discussing a similar trap under development, The Verge's news editor Micah Singleton said that, "there doesn't need to be an app or a connected version of every device in our lives, but if your mouse problems are forcing you to stand up too much, you can back this device on Kickstarter."
Industry 4.0 and the Wi-Fi advantage
While Wi-Fi-enabled mousetraps may be (pun intended) overkill for regular households, technology like this does play an important role in the automation process of factories and warehouses.
The manufacturing world is knee-deep in what is dubbed "Industry 4.0," a new industrial revolution that combines computers and automation to create bigger, smarter factories.
Mousetraps are a small part of the web of connected devices in the modern smart factory. To manage them all, Cisco offers Connected Factory Wireless, a system that creates factory-wide communication between machines, databases and people. Cisco says that wireless can improve "a wide range of assets, including asset tracking, visibility of automation controls, wireless tooling, and pervasive mobile communications and video."
Nexcom's IoT Gateway also helps manage the myriad of connected devices in factories by configuring data and uploading it to cloud platforms for further analysis. Ruckus Networks also recently released an IoT Suite intended to simplify management and converge multiple IoT access technologies onto a single platform.
For pests, in particular, Rentokil offers an Integrated Pest Management system that helps factories monitor, be alerted, respond to, and report on pest issues in their facilities.
With all these solutions in place, it does appear that the dawn of Industry 4.0 means lean times for factory cats. But on the plus side, the new industrial revolution opens doors for Wi-Fi operators – and the mousetrap is just the beginning.
/Stephanie