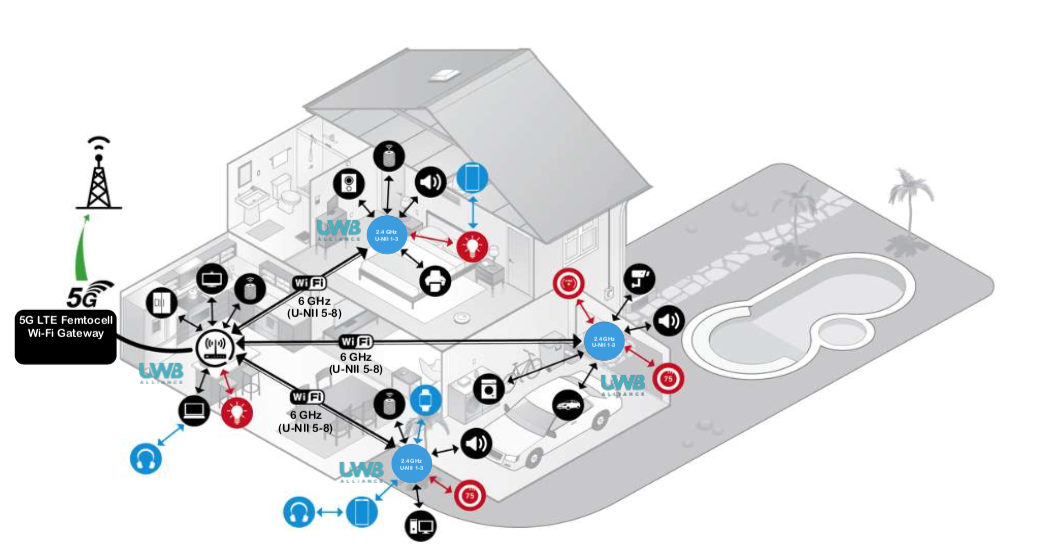 By Claus Hetting, Wi-Fi NOW CEO & Chairman
CES: Qorvo releases to new Wi-Fi 6E compact FEMs
A perhaps lesser known but no less performance-critical component of new 6 GHz Wi-Fi systems is the front end module or 'FEM' – and today at CES, market-leader Qorvo released their bid for dominance of the quickly expanding 6 GHz Wi-Fi FEM component market.
The Qorvo QPF4656 and QPF4632 FEMs both support the full 6 GHz range and cater to consumer and enterprise-grade Wi-Fi access point products, respectively. The two new FEMs are designed to maximize throughput and range "in a smaller, more rugged form factor," says Cees Links, General Manager of Qorvo's wireless connectivity business.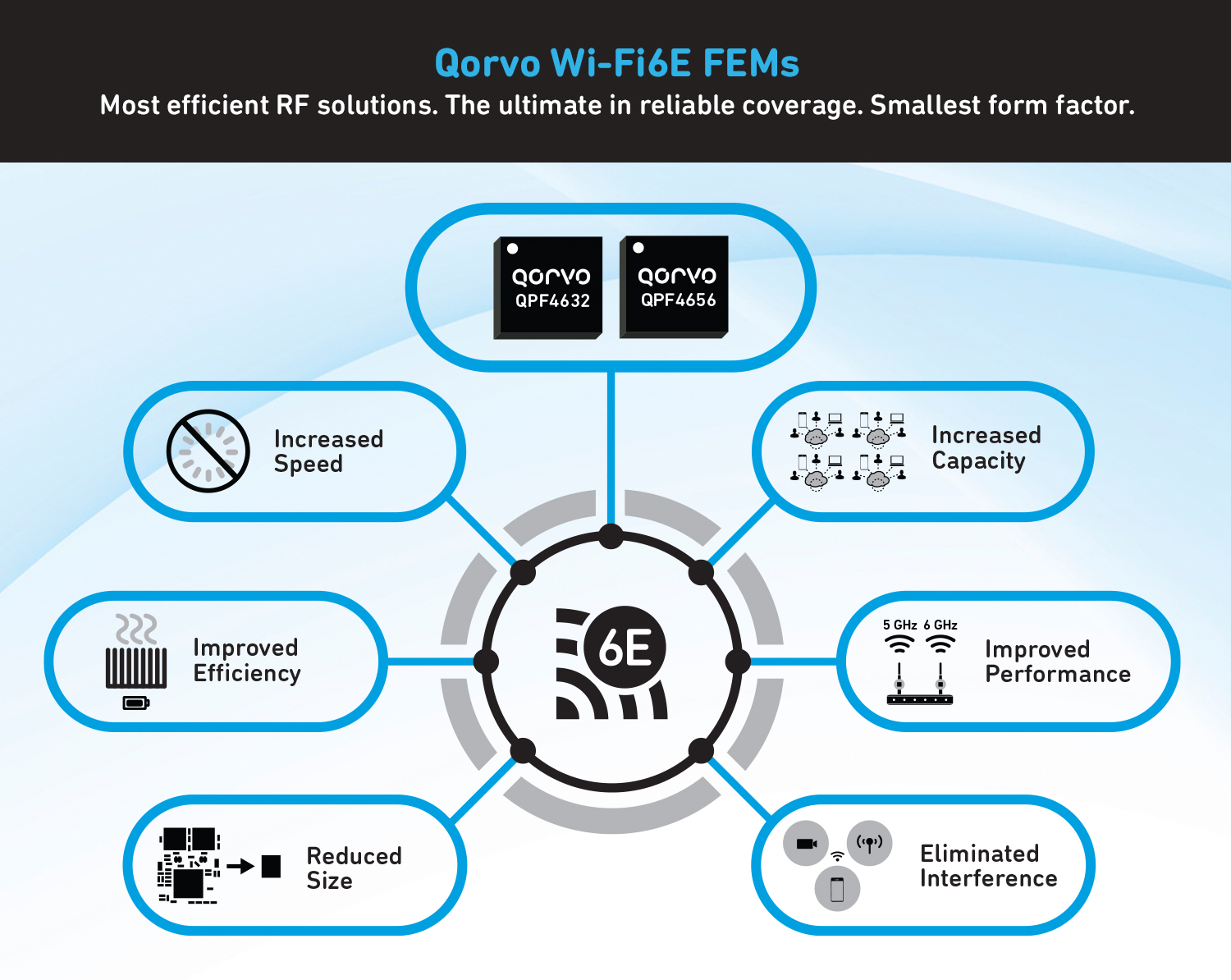 Qorvo says the new FEMs are 25% more power efficient and also more compact compared to previous solutions leading to "cost, size, and thermal advantages in consumer and enterprise networking solutions." More compact form-factors for new 6 GHz-capable Wi-Fi networking nodes is an important new industry trend that we're keeping an eye on. We expect it will come to fruition with more palm-sized Wi-Fi network nodes being released in the course of this year.
Also – in the course of this year – Qorvo and Wi-Fi NOW will be teaming up to promote Qorvo's vision of 'a pod in every room' – read more here.
Netgear launches its first Wi-Fi 6E product: The Nighthawk RAXE500
Enjoying this story?
Leave your email here and we'll get you all the latest Wi-Fi news.
At CES yesterday Wi-Fi network equipment provider NETGEAR launched their first Wi-Fi 6E product in the form of the Nighthawk RAXE500 tri-band router. And – depending on how much you like Star Wars – you might even find the styling attractive. Personally, I admit that having something that looks like Kylo Wren's command shuttle sitting on my desk kind of appeals to me 🙂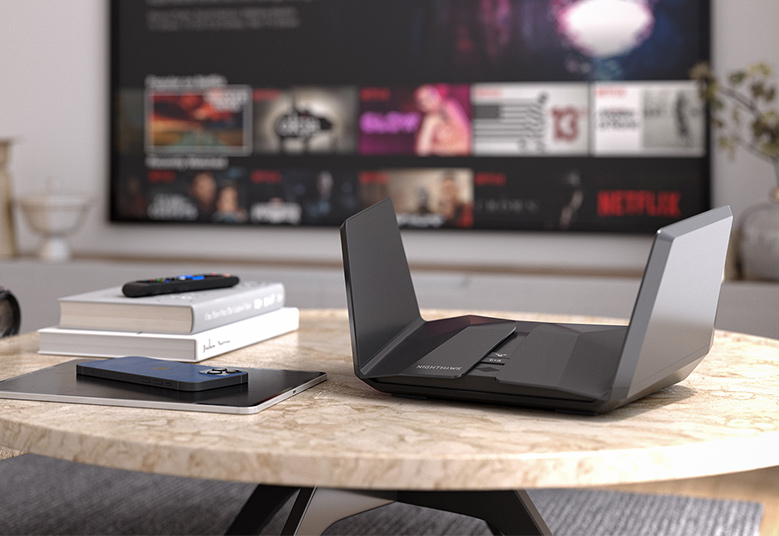 NETGEAR says that "with the new 6GHz band, this Nighthawk performance router delivers the faster speeds, smoother streaming, less interference, and improved latency for devices and Wi-Fi-hungry applications for an overall enhanced experience," in their full press release here. The new Nighthawk features four streams in each band – twelve in total – for a maximum total speed of 10.8 Gbps. It is available for pre-order at a retail price of US$599.99 here. 
/Claus.