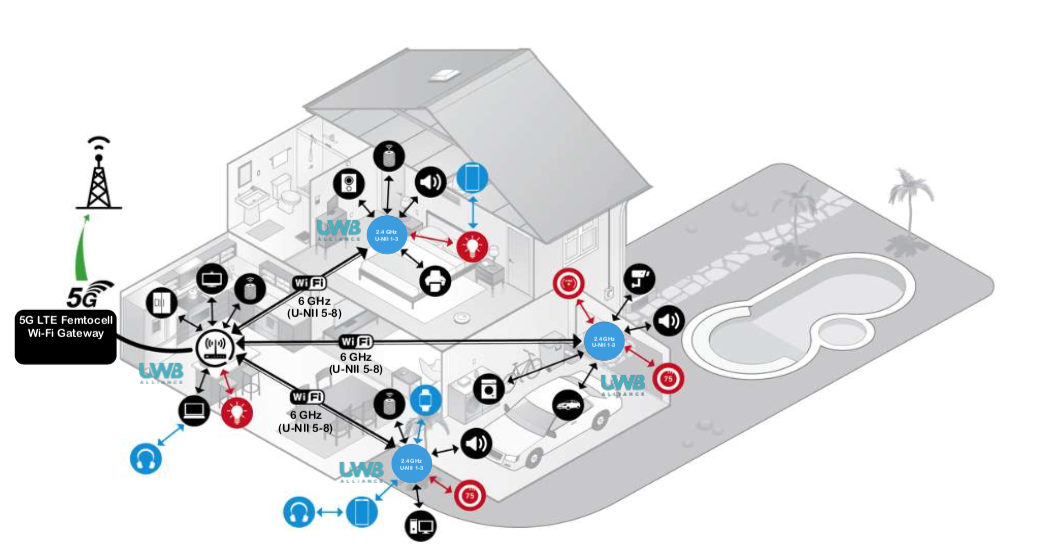 By Claus Hetting, Wi-Fi NOW CEO & Chairman
The world is on the cusp of a paradigm shift in wireless connectivity – and to ensure the fast evolution to cutting edge, all-pervasive Wi-Fi 6 and 6E connectivity, Qorvo and Wi-Fi NOW are now teaming up. For the duration of this year we will bring you business and technology-critical FEM (Front-enEnd Module) information and insights from Wi-Fi technology leader, Qorvo.
Wi-Fi chipset platforms form the technological core of the Wi-Fi industry – but without high-performance front end modules (FEMs), there would be no Wi-Fi at all. As the industry prepares for a paradigm shift to Wi-Fi 6 and massively better performing Wi-Fi 6E, FEM technology is becoming increasingly important. Qorvo – a Wi-Fi FEM industry leader in both mobile and networking – and Wi-Fi NOW will share how to extract maximum performance from advanced Wi-Fi standards combined with Qorvo's vision for 'a pod in every room'.
"A great new Wi-Fi 6 standard and lots of new 6 GHz spectrum means that we're very close to entering a new age in connectivity – first for the home, and soon everywhere else. At Qorvo we're committed to leading the industry in performance-critical components including filters and FEMs. And we're delighted to be partnering with Wi-Fi NOW. Together we'll bring our Wi-Fi vision of 'a pod in every room' to fruition," says Tony Testa, Director Technical Marketing at Qorvo.
Qorvo's vision comprises multiple unlicensed technologies (including Bluetooth and Zigbee) with Wi-Fi as the centrepiece serving a quickly expanding base of smart home IoT devices as well as multitude of personal and home Wi-Fi devices for entertainment, gaming, conferencing, and more. The network backbone of the near future will consist of 6 GHz mesh, Qorvo says.
Enjoying this story?
Leave your email here and we'll get you all the latest Wi-Fi news.
Qorvo's contribution to this important phase in Wi-Fi evolution consists of high-performance semiconductor FEMs, filters, and multiplexers that are thermally optimised and packaged for easy integration into new form factors. Qorvo solutions combine to deliver maximum Wi-Fi coverage, capacity, and throughput, Qorvo says.
"We're delighted to be partnering with the world's leading provider of Wi-Fi front end radio components. Qorvo has a super important role to play as the world advances towards Wi-Fi 6 and 6E everywhere, and we're very much looking forward to supporting Qorvo on that journey," says Claus Hetting, Wi-Fi NOW CEO & Chairman.
Qorvo – including Director of Technical Marketing Tony Testa as well as Wi-Fi NOW Hall of Famer and Qorvo General Manager Cees Links – are frequent speakers at Wi-Fi NOW thought-leadership events including at our October 2020 Wi-Fi World Congress (virtual event).
/Claus.