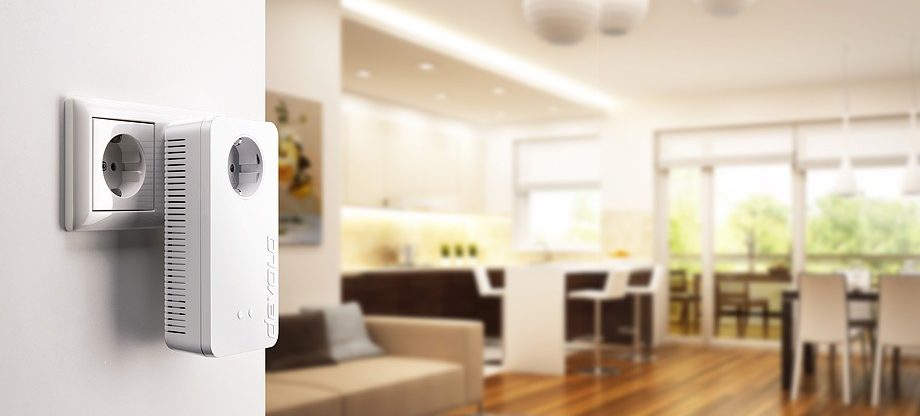 By Claus Hetting, Wi-Fi NOW CEO & Chairman
PLC (Power Line Communications)-enabled Wi-Fi for the home is both the antithesis and precursor to today's popular home multi-AP systems. But PLC-powered Wi-Fi could well be on track for a new surge in popularity with new G.hn-based gigabit-capable products announced this week by PLC market leader Devolo.
Today's consumers may be enjoying some millions of multi-AP 5 GHz-based meshed Wi-Fi systems in their homes – but consider for a moment this number: 37 million. That is the number of PLC (dLAN) network units shipped to date by PLC market leader Devolo of Germany.
Now PLC-powered home Wi-Fi may be poised for a surge in popularity with Devolo this week announcing the release of its 'Magic' home Wi-Fi networking solution. Devolo 'Magic' is based on the G.hn PLC standard and is capable of delivering data rates of up to 2.4 Gbps, the company says.
A cable free no-brainer
The concept is nearly a no-brainer: The PLC-based system uses existing home power lines for wired LAN connectivity to form a distributed Wi-Fi network. The result is remarkably neat and effective: Zero external cables are needed (except for one) and – as needed – a 'Magic' Wi-Fi AP can be plugged into one or more power sockets in every room.
"Consumers have grown to expect great Wi-Fi in every room and with the new G.hn standard, we can now comfortably deliver that using PLC-based systems. It also means that your Wi-Fi router doesn't need to try to blast signals through walls or – what's worse – waste precious 5 GHz spectrum on radio meshing," says Michael Kueppers, Corporate Communications Manager for Develo.
Resolving the home capacity & coverage challenge
The company says the home power grid is the 'perfect backbone' for home communications including Wi-Fi. "For example: Here in Germany, something like half of all households have four or more power sockets per room. Every power socket could be a Wi-Fi AP. This would solve the home Wi-Fi capacity and coverage problem for many years to come," says Michael Kueppers.
In terms of Wi-Fi features and intelligence, Devolo's PLC-based 'Magic' Wi-Fi is up to scratch: It uses the same multi-AP management system standard as does the Wi-Fi Alliance's EasyMesh™ (IEEE 1905.1) as well as Self-Organising (SON) architecture. That means convenience and close to zero maintenance for service providers and consumers alike.
Every power socket becomes an Internet access point
It also includes features such as fast roaming of devices between APs in the home, band steering, and not least an app to simplify installation. The new units can handle power line lengths of up to 500 meters, "converting any power socket into a high-speed Internet access point," the company says.
The retail price of a Devolo Magic 2 (up to 2.4 Gbps data rate) Wi-Fi kit including two dLAN 802.11ac Wi-Fi enabled adapters is €199.90 while the similar Magic 1 kit (up to 1.2 Gbps data rate) will retail at €149.90. In addition to Devolo-branded retail products, the company also delivers white-label PLC-based Wi-Fi solutions to ISPs in Europe and elsewhere.
/Claus.