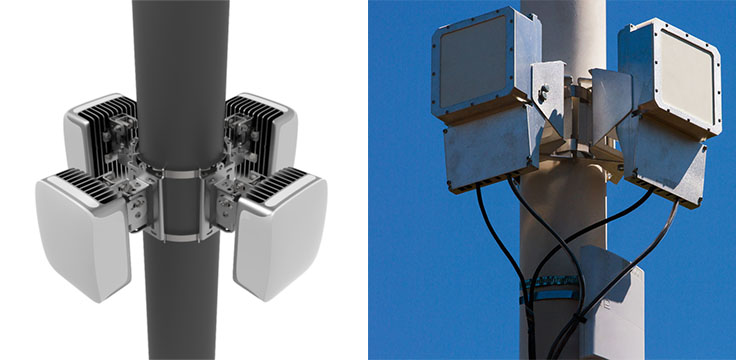 By Claus Hetting, Wi-Fi NOW CEO & Chairman
Facebook this week announced multiple new partnerships designed to bring its ambitious 60 GHz connectivity concept Terragraph to market. Field trials will be conducted with service provider partners Deutsche Telekom and Telenor, while RADWIN and Intel will take the role of reference design partners. 
The announcement came Tuesday this week at the Mobile World Congress in Barcelona and represents the first attempt by Facebook towards commercialising Terragraph. One of the many strengths of the Terragraph connectivity concept is that it uses the 60 GHz band, which is both free and plentiful in most parts of the world. Read more about Terragraph here.
Terragraph is designed to bring high-capacity connectivity to dense urban areas, and Facebook says the two cities chosen for the field trials are Budapest, Hungary and Kuala Lumpur, Malaysia. The Budapest trial will be conducted in partnership with Deutsche Telecom subsidiary Magyar Telekom, while the project in Malaysia's capital will be headed up by Telenor.
Competition in 60 GHz heats up
All of this sounds like great news for Terragraph. But since the concept was first announced in April 2016, competition in the 60 GHz space has ramped up quickly. Current 60 GHz vendors include IgniteNet, Siklu, and CCS (Cambridge Communication Systems) and all of these today offer point-to-multipoint solutions.
All of these – including Terragraph – use modified version of the 802.11ad (WiGig) standard to deliver fibre-like speeds (multiple Gbps) over the air. Some sources say that the range of 60 GHz radios in certain cases can reach more than a kilometre, although line-of-sight conditions are always needed. Faster speeds will soon be possible with 60 GHz subchannel bonding in the 802.11ay standard.
Current WiGig chipset vendors include Peraso, Qualcomm, Intel, and Sivers IMA.
/Claus.