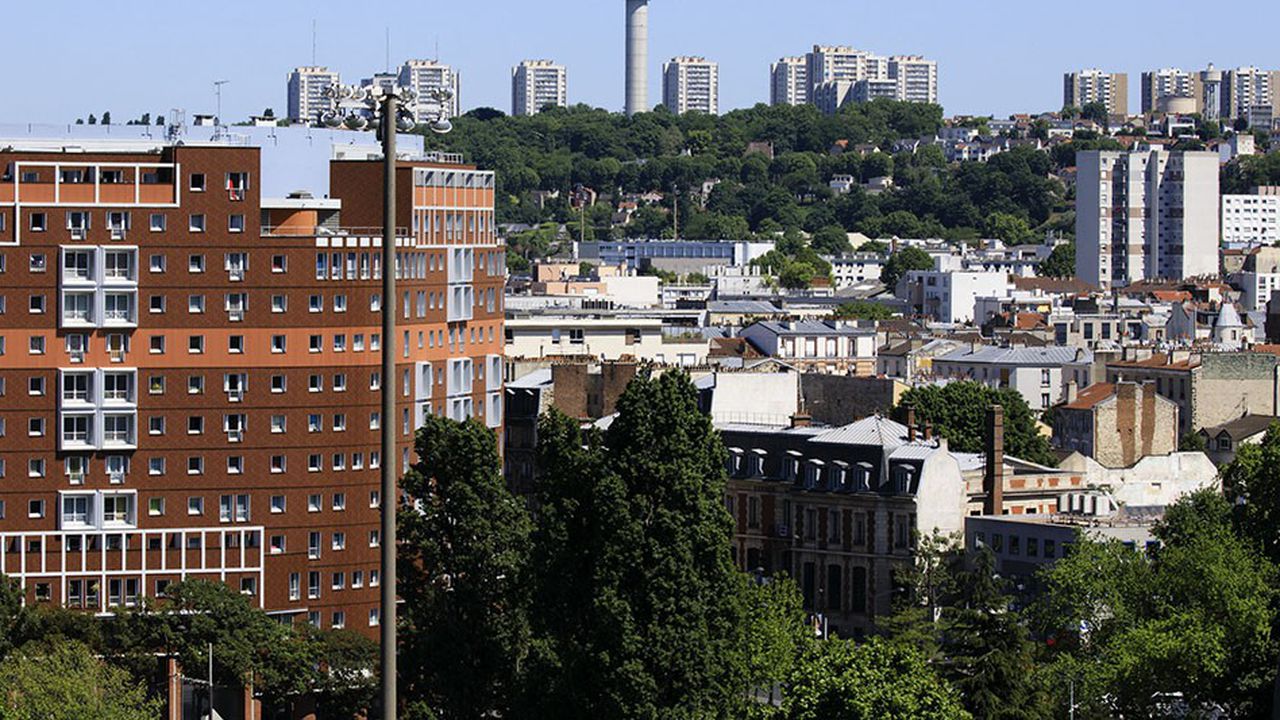 Above: The city of Romainville, a suburb of Paris
By Claus Hetting, Wi-Fi NOW CEO & Chairman
After a couple of years in the pipeline and close to €100 million spent, Europe's first two (that we know of) WiFi4EU free Wi-Fi networks have been launched. The WiFi4EU networks have been deployed in Romainville, a Parisian suburb a few miles north east of the city centre, and in a remote part of Spain.
Is Romainville the first EU municipality to launch free WiFi4EU Wi-Fi? We think it is certainly one of the first networks to go live perhaps together with the Spanish network mentioned below. The existence of the service was first reported in this local newspaper on August 9 to rave reviews.
The city of Romainville has deployed all of 10 Wi-Fi APs in what appears to be mostly outdoor locations where people linger. Like all other municipalities selected by the European Commission for the WiFi4EU project, Romainville has been awarded €15,000 towards CAPEX and installation of the network. The city says that they've spent an additional €12,000 on building the network.
In total 6,200 WiFi4EU free Wi-Fi network build grants have been awarded to municipalities across Europe. It is likely – just like in the case of Romainville – that many towns and cities will need to supplement the grant with funds of their own in order for the Wi-Fi service to be meaningful.
Guide to municipal Wi-Fi published in France
Announced last week were also plans to build a WiFi4EU network for the town Chancelade located in the Dordogne region of southern France. As said in this French language press release the Chancelade network will be deployed by leading French Wi-Fi service provider HubOne.
With a couple of hundred more municipal Wi-Fi networks still to be built, the French association of service providers and vendors called InfraNum and three government agencies have co-authored a guide to municipal Wi-Fi. The guide document (all in French) can be found here.
Meanwhile in Spain
Meanwhile in Spain – which boasts all of 224 WiFi4EU grant recipients – the European Commission reports that the town with the insanely long name of Villarcayo de Merindad de Castilla la Vieja located in the region of Castilla y Léon already has their WiFi4EU network up and running.
Apparently the Villarcayo network consists 42 Wi-Fi hotspots, which is a remarkably high number of installed APs considering the limited size of the WiFi4EU grant. It is unclear from the reporting whether the town had to contribute its own funds to build the network.
Disclaimer: If anyone has knowledge of other active WiFi4EU networks we're happy to mention them here and correct or expand our reporting – please contact me at [email protected].
/Claus.