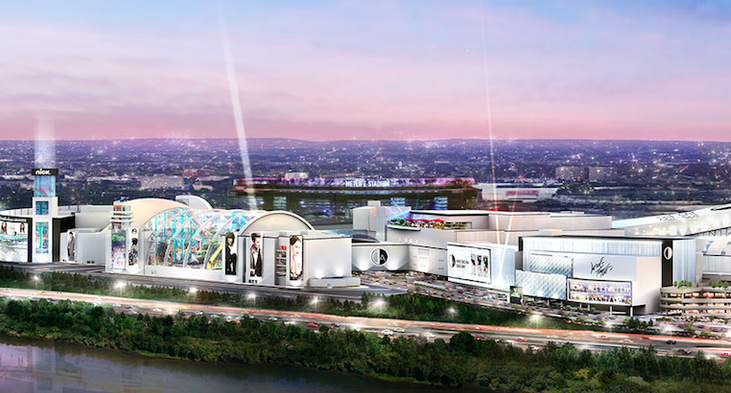 By Claus Hetting, Wi-Fi NOW CEO & Chairman
Seventeen years in the making and just opened: New Jersey's gigantic American Dream Megamall – one of the largest malls in the US – is betting on theme-park thrills and not least a Wi-Fi connected experience for a retail revival. GoZone WiFi and channel partner Safari Event Services are delivering the mall-wide Wi-Fi coverage, guest engagement, and analytics. Cisco is providing the APs.
Retail may be in decline but New Jersey's enormous American Dream Megamall is now finally – after 17 years of construction – open for business this holiday season. The giant mall's developers are betting big on theme-park-style entertainment plus mall-wide Wi-Fi for market intelligence. "Just like online stores, retail needs to understand who their guests are and their behaviour. That's precisely what we provide together with our partner Safari," says Todd Myers, CEO of GoZone Wi-Fi.
Wi-Fi data: Driving mall marketing
The 3 million square foot mall has thus far been equipped with 1300 Cisco Wi-Fi APs with view to expanding the footprint to 3000 APs upon final completion. Todd Myers says mall management 'tapped into the minds' of – among others – GoZone WiFi and Safari to come up with the right customised Wi-Fi captive portal and analytics solution.
Enjoying this story?
Leave your email here and we'll get you all the latest Wi-Fi news.
"We wanted online registration to be presented in a meaningful way, with customised repeat messages, consistency across zones, and cross-advertising. And we're evolving the solution as the mall's business evolves and expands," says Todd Myers. The mall opened Black Friday and data analytics gleaned from Wi-Fi is already being fed into the mall's CRM database, Todd Myers says.
In the future the Wi-Fi connectivity and not least Wi-Fi data will be used to drive the mall's full-funnel marketing campaigns, app downloads, and to improve operational efficiency, GoZone partner Safari says in the joint press release here.
"You can't do this with 5G"
And while carriers around the world are hopeful that giant indoor wireless deployments such as that of American Dream Megamall may help drive the demand for new 5G mobile networks, Todd Myers is adamant that Wi-Fi is the only answer – at least as far as retail is concerned.
"An enterprise-grade Wi-Fi network including for example GoZone WiFi analytics will get the venue owner access to all the data he needs to understand his guests and hence design marketing campaigns delivering the results he wants. No 5G network will allow venue owners access to this data. That's one big reason why Wi-Fi will remain the preferred solution for most venues," Todd Myers says.
American Dream Megamall – located in East Rutherford, New Jersey – includes 450 retail, food, & specialty shops as well as a skating rink and even an indoor ski and snow resort.
/Claus.