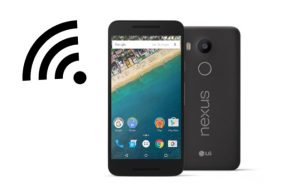 It's another nail in the proverbial coffin for mobile carriers, and it's unstoppable: Millions of open and free Wi-Fi hotspots across the US represent a huge repository of free data. Now Google is serving this up to Nexus users – and you don't even have to subscribe to Project Fi to get it.
The feature that Google just launched goes by the innocent name 'Wi-Fi Assistant' but it's actually a pretty big deal and a bit more than an 'assistant'. It means that Nexus users will be able to connect automatically to a couple of million Wi-Fi hotspots without having to go through portals and sign-on – a tedious procedure that has hampered consumer access to Wi-Fi since – well – Wi-Fi began.
It also means the Nexus users will get access to unlimited data whenever they're in range of a Google hotspot. Previously, this free Wi-Fi service was only available to Google Project Fi subscribers (with Project Fi leaning on MVNO agreements with T-Mobile and Sprint to get mobile coverage). Now any cellular subscription will do as long as you've got a Nexus phone.
The source of Google's Wi-Fi hotspot footprint is not clear at this time but of course the Google Wi-Fi at Starbucks and Wi-Fi offered in Google Fibre cities would be part of the network.
The prospect of giving smartphone users unfettered access to free (or in some cases paid) Wi-Fi all over the US has long been compelling. It's also still an opportunity in progress with companies like iPass, Devicescape, and (in Europe) Fon leading the charge when it comes to building massive Wi-Fi footprints. Meanwhile, Wi-Fi First service provider Republic Wireless has been blazing a trail to bring together Wi-Fi and cellular into a calling service that – according to most reviews – works flawlessly.
All of this adds up to more pressure on US mobile carriers. It also makes us speculate that Apple eventually will be compelled to come up with something similar to stay competitive.
More details on this story are available at The Verge.