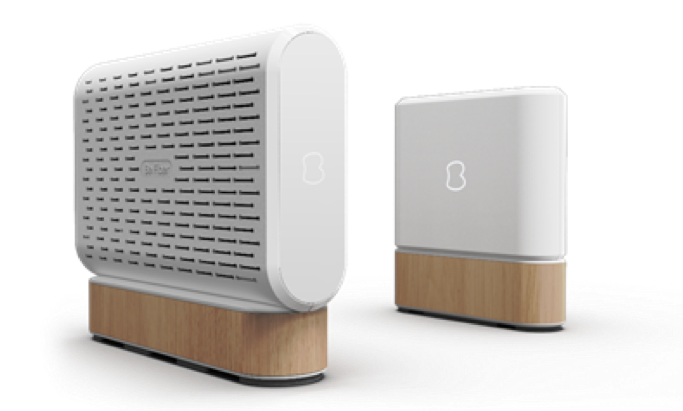 By Claus Hetting, Wi-Fi NOW CEO & Chairman
Israel-based Heights-Telecom has already delivered more than a million home broadband gateway and extender units to Bezeq and is now extending its succesful cooperation with Israel's national telecommunications provider. Heights-Telecom this week announced it has launched – and is currently deploying – Wi-Fi 6-capable GPON fibre gateways and Wi-Fi EasyMesh (release two) extenders for Bezeq. 
Israel-based CPE and smart home network vendor Heights-Telecom this week announced that it is working with Israel's largest telecommunications group Bezeq for launch and delivery of Bezeq's second-generation fibre (GPON) gateway called 'Be Fiber'. Included in the delivery agreement is also Heights-Telecom's Wi-Fi EasyMesh™-compliant 'Fiber Mesh' extender. Heights-Telecom's new gateway-extender combination is compliant with the second release of the Wi-Fi Alliance's WiFi EasyMesh™ standard and – of course – Wi-Fi 6 capable, Heights-Telecom says.
Enjoying this story?
Leave your email here and we'll get you all the latest Wi-Fi news.
To our knowledge Heights-Telecom is currently one of only two CPE and Wi-Fi home networking equipment vendors delivering solutions compliant with release two of the Wi-Fi EasyMesh™ standard. Heights-Telecom says its target is to deliver gigabit speed Wi-Fi connectivity everywhere within the homes of Bezeq subscribers – and that in most cases, full wireless coverage will be achievable with only one 'Fiber Mesh' extender controlled (via EasyMesh) by the 'Be Fiber' gateway. If required extenders can also be linked to the gateway via G.hn (power line communications), MoCA, Ethernet, or Fibre-to-the-Room (FTTR) connections, Heights-Telecom says.
An important component of the delivery is Heights-Telecom's so-called 'containerised' software platform that allows operators – such as Bezeq – to easily deploy third-party smart home services, such as security, support for smart home devices, support for a mobile app to guide services and installation, and more.
The design of the two units was based on guidance from Bezeq, says Heights-Telecom CEO, Gadi Malka. "Bezeq is of course an important client for us. But even more importantly, Bezeq is becoming a strategic development partner for our solutions," Gadi Malka says. Bezeq is Israel's largest home ISP with more han two million homes served. The company expects to upgrade 40% of homes to fibre in the course of 2021-2022, according to this news report by Reuters.
Press Contact Heights-Telecom:
Email: [email protected]
Sales Contact Heights-Telecom:
Email: [email protected]
/Claus.