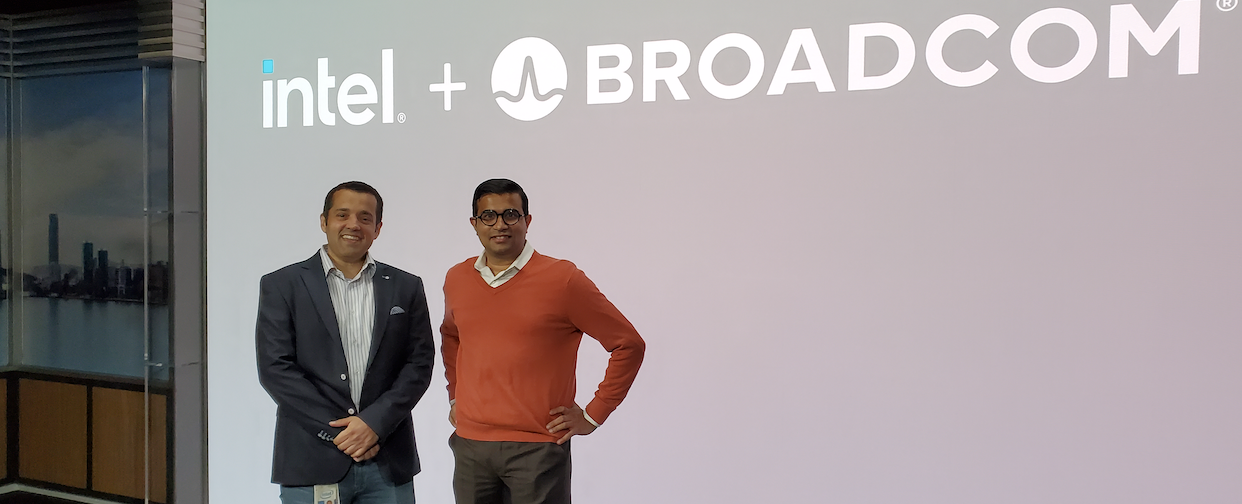 By Claus Hetting, Wi-Fi NOW CEO & Chairman
This week Wi-Fi technology leaders Intel and Broadcom jointly demonstrated the world's first multi-vendor Wi-Fi 7 over-the-air connection. The trial setup used an Intel-based Wi-Fi 7-capable laptop connected to a test AP powered by a Broadcom Wi-Fi 7 tri-band chipset – and the demo managed to reach a peak data rate of 5 Gbps. Broadcom says they expect the first Wi-Fi 7-capable device to be released second half of next year.
This week Intel and Broadcom conducted the first public multi-vendor demonstration of a Wi-Fi 7 over-the-air connection using a trial setup consisting of a tri-band Broadcom-based AP and an Intel Core processor-based laptop computer. The demonstration compared three connection types: 5 GHz Wi-Fi 6 (80 MHz channel), 6 GHz Wi-Fi 6E (160 MHz channel), and 6 GHz Wi-Fi 7 (320 MHz channel). The Wi-Fi 7 connection reached speeds of above 5 Gbps, while Wi-Fi 6 and Wi-Fi 6E connections delivered 1 Gbps and 2 Gbps of data rate, respectively.
The demonstration was conducted by a joint team from Intel and Broadcom and presented by Carlos Cordeiro, Intel Fellow & Wireless CTO, Client Computing Group, and Vijay Nagarajan, VP Wireless Connectivity Division, Broadcom. Vijay Nagarajan said he expects the first Wi-Fi 7-capable devices to be released commercially during second half of next year.
Intel and Broadcom say that Wi-Fi 7 will deliver five times the capacity of Wi-Fi 6 and a whopping 100 times 'worst case' latency improvement over Wi-Fi 6 based on a 'congested apartment scenario'. Other improvements include 15 times improved AR/VR latency and 63 times higher power once AFC-enabled standard power Wi-Fi becomes available.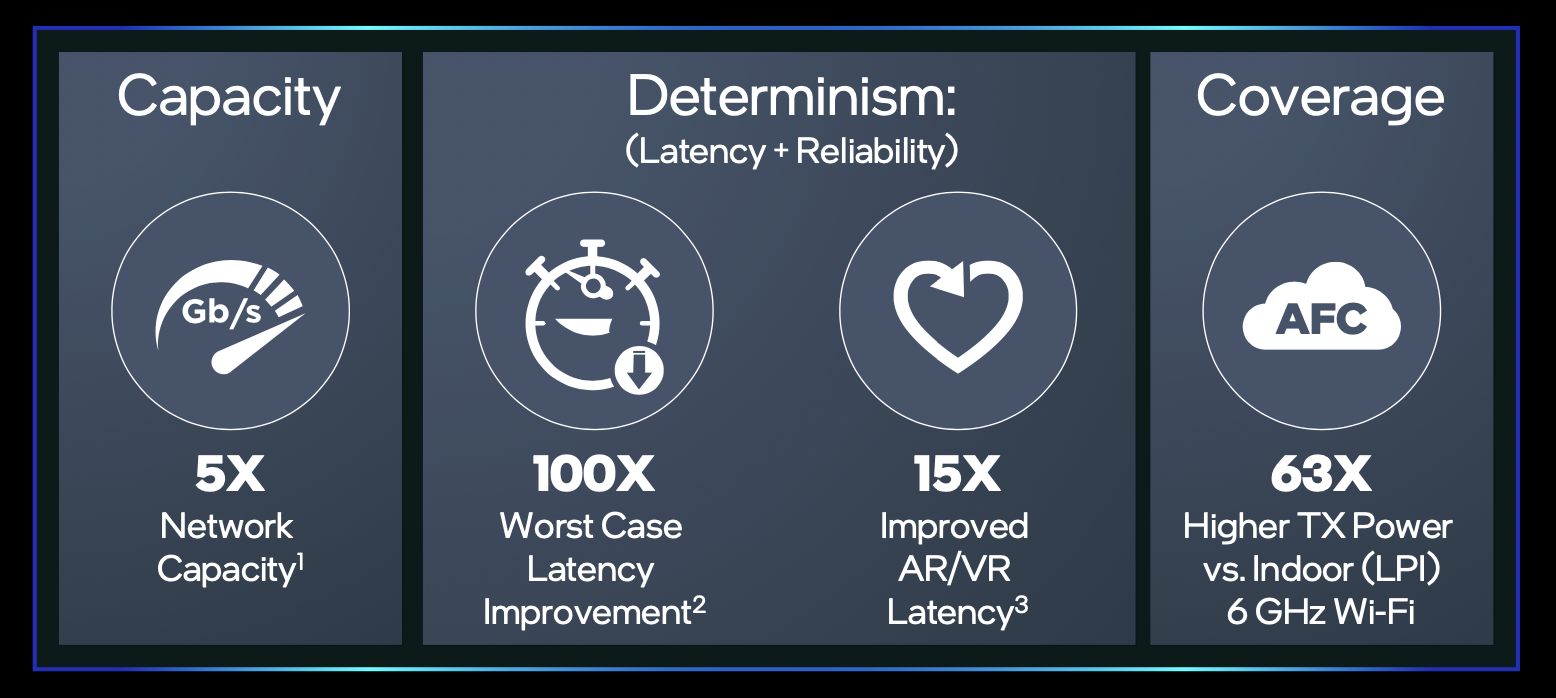 /Claus.