By Claus Hetting, Wi-Fi NOW CEO & Chairman.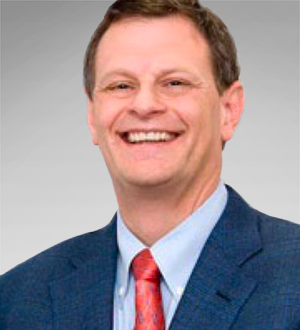 As one of the world's leading providers of remotely managed Wi-Fi for the home, ASSIA – a Wi-Fi NOW Partner – is in a unique position to understand the state-of-the-industry as far as the Quality of Experience (QoE) of broadband and Wi-Fi services is concerned. ASSIA has recently worked closely with the Dynamic Spectrum Alliance (DSA) to understand more about Wi-Fi spectrum needs. Here's our recent interview with Dr. John Cioffi, CEO and Chairman of the Board, ASSIA on the topic of extraction and use of QoE data.
What does ASSIA do in the area of broadband and Wi-Fi quality-of-experience reporting?

Dr John Cioffi: ASSIA is in a unique position to leverage the data we gather from ASSIA's large global footprint of managed access links. This access link data includes especially Wi-Fi in-home connection-quality data. ASSIA's data base includes over 60 million broadband links to home and rapidly expanding to 20 million in-home Wi-Fi links, across five continents. The data used is pre-anonymised to ensure that personally identifiable information and sensitive data are removed, and in compliance with the appropriate privacy laws, such as GDPR, PIPEDA, and CCPA.
Through this data, ASSIA helps consumers, ISPs, regulators, and application providers improve Quality of Experience (QoE). For example, ASSIA measures consumers' uptime, connection continuity, and traffic volume. ASSIA's reports help service providers decide where to invest their time and resources. ASSIA's reports also help regulators in their efforts to proliferate good service quality to all internet consumers.
This visibility also helps ISPs offer best services to their customers. What's more, ASSIA's software also automatically alerts service providers to issues, which helps them resolve problems through manual or automated actions.
An excellent example showcasing ASSIA's reporting is our recent work with the Dynamic Spectrum Alliance (DSA). Through our data intelligence, ASSIA's reports with DSA reveal many trends and determine that increasing Wi-Fi data usage rapidly jeopardizes good QoE for the end consumer and creates spectrum-allocation challenge in both North America and Europe. A recent report shows that North America's recent unlicensed-spectrum allocation in the 6GHz band is needed to keep pace with the quality of experience expected for video entertainment, telecommuting, telehealth, distance learning, and more.
What's unique about ASSIA's quality-of-experience reporting?
Dr John Cioffi: ASSIA gathers more than one type or brand of information. The collected data arises from multiple devices. For example, ASSIA's data determines if a specific cellular phone type experiences particular problems; over time ASSIA's systems consequently learn how to improve the user experience for consumers using this type of device. Further, ASSIA collects and aggregates data across all the different network types, including cable, fiber, copper, wireless, and some fixed wireless. This provides actionable insights from a variety of sources.
How is ASSIA addressing privacy concerns while aggregating all this data?
Dr John Cioffi: ASSIA is very careful when it comes to privacy. We do identify devices, but we aggregate the data in a way that avoids gathering private information, and further prevents reversal of the information that would reveal specific consumers and/or their internet service providers. ASSIA's data aggregation omits all consumer-specific information that could identify an individual. ASSIA also removes the IP address, MAC address, and subscriber's name or number.
The data is instead a histogram over large numbers of users, essentially containing the probability of incidence of each data type reported across that large swath. And so, individual users' data, as well as specific internet-service-provider data, is protected through a proprietary dynamic weighting system used to form the histograms.
ASSIA values the importance of privacy and we've completed GDPR reviews to ensure we meet these privacy requirements.
What does ASSIA offer to regulators in the area of quality of broadband reporting?
Dr John Cioffi: ASSIA's quality of broadband reporting finds use with regulators who desire to know the rising uses of the internet and any problems/issues related to that increasing use. ASSIA's work with Ofcom demonstrates the value. UK regulator Ofcom was the first to introduce regulations that ensure consumers receive the broadband speed and services for which they pay.
ASSIA's measurements and reports help Ofcom gauge consumers' broadband speed, connection continuity, latency, throughput, and many other functions. This helps to determine if consumers are getting their promised service quality, and ultimately best quality of experience.
ASSIA's reporting runs over many major networks in North America and Europe; recently ASSIA expanded this service to other parts of the world. We collect data that help the US with its CAF II, a part of the US/FCC's encouragement of broadband investment. ASSIA conducts similar data collection for other regulators as well.
What's more, ASSIA consistently demonstrates accurate data measurement. ASSIA's measurements do not need new equipment, anywhere. However, in testing against certain common textbox uses globally, ASSIA well matches that limited and expensive data collection in those limited installations where the boxes are deployed. ASSIA's system is very intelligent in what it collects.
For example, it looks for real traffic; understands the arriving link traffic; the specific location; and monitors changes continuously. ASSIA then also understands what data needs to be aggregated to provide a good measure of what consumers are receiving as their service, while protecting privacy in the reporting.
And so, we've completed a considerable qualification testing and continue to update such qualification. ASSIA currently conducting an exercise with Ofcom to re-validate the measurements.
Do you also work with ISPs? How does this relate to your large footprint of ISPs around the world and how does this global effort benefit the ISPs?
Dr John Cioffi: ASSIA works with the regulators to ensure our provided measurements meet their needs, but in many cases, the ISPs also provide that data to the regulators (perhaps with their own aggregation and anonymisation). These ISPs can report data across their entire network this way, and not just in places where there is a special testing box or app installed.
The ISPs can also use this data for purposes other than regulatory requirements. This data provides network visibility to problem locations, severity, and potential corrective action. This visibility becomes a differentiator for ISP's offered broadband service. The ISPs can then advertise these capabilities to their customers, and then provide them with proof that the customers' purchased service level is indeed what they receive.
ASSIA observes that the ISPs who originally started with just sampling now ramp to do more, specifically to measure 100% of what they're doing all the time. These ISPs see the consequent value. They can explain to their customers that they deliver the service compliant with regulations, but indeed also the service experiences their customers expect.
ASSIA has deployed our software in equipment across many networks on multiple continents, including Europe, Latin America, Africa, the Middle East, and North America –– with plans to expand in APAC. We collect data in all these areas and can provide it to the regulators.
What is ASSIA's involvement with the Dynamic Spectrum Alliance (DSA)?
Dr John Cioffi: The DSA is a non-profit organization that advocates for laws, regulations, and economic best practices for more efficient utilisation of spectrum, fostering innovation, and affordable connectivity for all. They contract ASSIA to determine the efficacy of Wi-Fi and the current state of radio spectrum usage. ASSIA consequently generates reports on the state of Wi-Fi in North America and Europe.
Over the past year, ASSIA's data and research shows that Wi-Fi traffic has steadily increased in the last few months and doubles every three years or faster. Of course, this begs the question of whether the world's internet access facility is ready.
As a part of the ASSIA-DSA study, ASSIA formulated a single metric to help regulators and other stakeholders determine whether additional spectrum is necessary. This Spectrum Needs Score (SNS) includes factors in traffic volume, latency, interference, and congestion. This is a single metric between zero and one, with zero indicating the best-case scenario (no spectrum needed) and one specifying that spectrum is an immediate need.
We have determined that the 2.4 gigahertz Wi-Fi bandwidth has become fully used. Also, there is growth in 5GHz spectrum use, and Wi-Fi productivity will be negatively impacted in one year. For example, the SNS rises 25 to 40% annually. With that said, 6GHz will help to alleviate the problem for now in North America.
And so, the DSA uses this data to provide field evidence to support opening the 6GHz Spectrum band to unlicensed global use and to allow the world to continue the great benefits of Wi-Fi use.
/ASSIA.