By Claus Hetting, Wi-Fi NOW CEO & Chairman
Licensed mobile spectrum is scarce and expensive so instead major mobile operators are turning to Wi-Fi to satisfy India's growing demand for connectivity. IO by HFCL has in record time become India's largest provider of mobile data offload solutions – using Wi-Fi, of course. The current network is probably largest of its kind in the world with thousands of terabytes of data delivered every day over Wi-Fi, says IO by HFCL. 
Close to six million data hungry and unique smartphone users a day: That's the number of mobile subscribers served on what we right now believe is the world's largest Wi-Fi offload network delivered and implemented by India-based Wi-Fi solution provider IO by HFCL. The network spans more than 50,000 APs dedicated solely to mobile data offload traffic and delivered by IO by HFCL to a single major Indian mobile service provider, IO by HFCL says.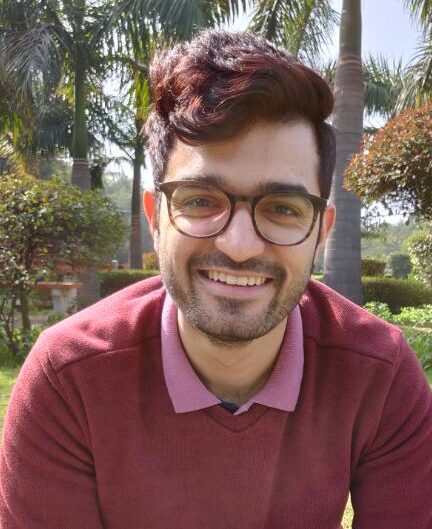 "The truth is that our mobile data offload solution adds tremendous value to the service provider's business in multiple ways. The Wi-Fi service delivered to mobile subscribers is typically faster and better than what is delivered over 4G mobile networks in India today. And it can be used to add bandwidth and capacity in the areas where it is most needed, making mobile data offload a highly workable and cost-effective solution," says Shashank Sejwal, Senior Product and Program Manager, IO R&D team at IO by HFCL.
Shashank Sejwal says that up to 65% of smartphone traffic in relevant offload-capable Wi-Fi hotspot areas runs over Wi-Fi – and that such numbers translate into significant savings for the operator. The business model for mobile data offload with Wi-Fi is about better quality connectivity as well as CAPEX savings, he says. Most of the Wi-Fi offload network is deployed outdoors and is spread across the entirety of India, he says.
"There are two sources of CAPEX savings with mobile data offload: Firstly, mobile operators can serve more users by using free unlicensed spectrum as opposed to acquiring additional expensive and scarce licensed bands. Secondly, the cost of deploying a Wi-Fi hotspot is a fraction of what it costs to equip and install a 4G base station site. Add to this that the quality of Wi-Fi in practice is typically better than 4G in India, and the benefits to the operator are substantial," says Shashank Sejwal.
But getting mobile data offload right consists of a lot more than simply delivering and deploying the right Wi-Fi access points. IO by HFCL says the most complex part of such projects is integrating the Wi-Fi offload network with the core network of the operator and then managing the service end-to-end. IO by HFCL says they apply their in-house designed Cloud-based network management system for centralised configuration and control of the APs. Traffic from APs is tunnelled to the operator's gateway and users are authenticated on the operator's AAA server.
At the access point level Shashank Sejwal says the 'heart and soul' of mobile data offload is the seamless connectivity and roaming functionality offered to mobile phone users by the Passpoint standard.
"Passpoint technology – also called Hotspot 2.0 – powers the seamless handovers between Wi-Fi and mobile connectivity when necessary. In other words: No user intervention is necessary on the phone and ongoing data sessions continue uninterrupted. And of course the service provider gets to decide what KPIs – for example signal level received at the client, throughput, latency, jitter or a combination of these – triggers handovers from mobile to Wi-Fi networks and back," says Shashank Sejwal.
In terms of cost to the consumer Indian operators consider Wi-Fi connectivity to be at par with mobile-based services, which means both or either are used to deliver the subscriber's daily allowance of mobile data. In practice – and  because of faster data speeds – Wi-Fi-based connectivity exhausts daily data allowances faster than 4G connectivity and hence mobile data offload is also contributing to revenue growth among operators in India, IO by HFCL says.
IO by HFCL is a Wi-Fi NOW Partner – for more information see here.
/Claus.