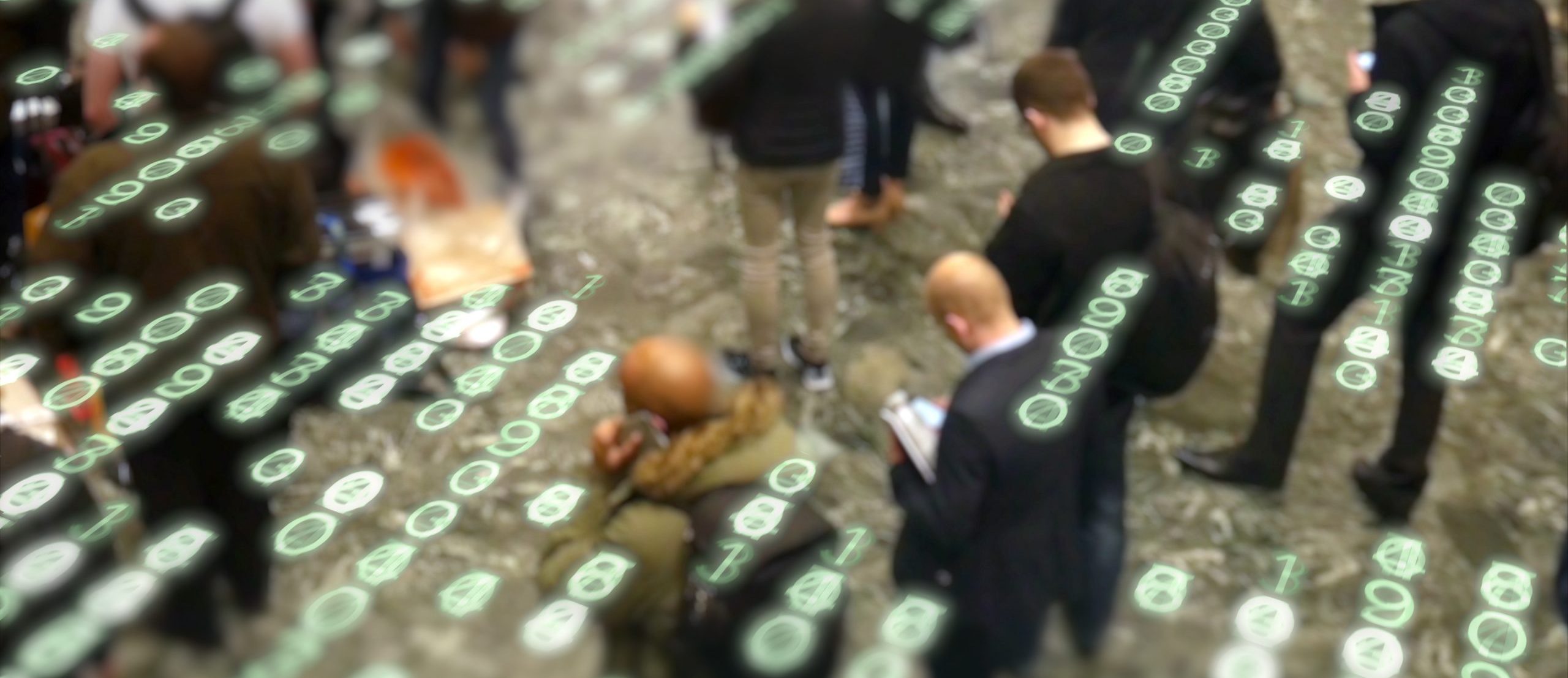 By Claus Hetting, Wi-Fi NOW CEO & Chairman
A few weeks ago the Wireless Broadband Alliance announced that they're taking over Cisco's OpenRoaming initiative – an ambitious scheme designed to bring service providers, identity providers, and Wi-Fi venues together into a Wi-Fi roaming 'federation'. Meanwhile, Aruba has been working hard on bringing their new Air Pass Wi-Fi roaming initiative to market. So will we finally see universal public Wi-Fi roaming emerge across the world or is all this for nought? Here's our take.
There likely was never a better time to launch universal public Wi-Fi roaming: We know that 5G signals already have a great deal of difficulty penetrating to the indoors, and  that indoor 5G deployment will be costly and therefore very likely scarce. Meanwhile, the Wi-Fi 6 standard promises outstanding service quality and to top if all off, 6 GHz Wi-Fi – already a reality in the US – is on track to deliver an indoor paradigm shift in connectivity.
The promise of 'Wi-Fi offload' – or mobile/Wi-Fi convergence, if you like – has been around for at least a decade and the concept is still enticing: Use Wi-Fi for connectivity where it's ubiquitous and cheap – especially indoors, for high density use cases, and of course in the home, enterprise, etc. – and mobile for wide-area coverage everywhere else. The concept has outside of a handful of moderately successful 'offload' cases been fraught with challenges – technical, political, you name it.
Reinventing Wi-Fi roaming – and offload
But that – of course – shouldn't deter anyone from trying again now that at least the Wi-Fi side of the story looks so much brighter than ever before. Enter OpenRoaming – previously of Cisco and now headed up by the Wireless Broadband Alliance – and Aruba's Air Pass roaming initiatives. They are similar in some ways, which we will explain here. But will these new and reinvented offload schemes get companies to rally behind Wi-Fi roaming 2.0? That's the billion dollar question.
Both attempt to deliver something that probably (if the transition can be managed effectively) everyone (especially carriers and their subscribers) would want: Pop into any indoor venue in the world and you're phone will auto-connect securely to great local Wi-Fi, which will probably (when 6 GHz comes to full fruition) be many times faster and higher quality than anything cellular.
With 6 GHz Wi-Fi (this is perhaps 2-3 years out still for full-on enterprise deployments), "80 MHz channels will be the new 20 MHz channels" so expect (at least) four times the usual average performance – and probably more than that, too. Even 160 GHz channels will be common, lifting performance into the gigabit range.
Technically, this will work very nicely with Passpoint (assuming Passpoint certificate on the phone and Passpoint-capable APs at the venue) – although some form of connectivity manager will likely be needed to inject intelligence into the decision on whether or not a particular Wi-Fi network is acceptable to connect to in the first place. Add to this that authentication and roaming agreements (in some form) need to be in place for this to work. This is where the scheme becomes a lot more complex.
Who will roam with whom and where?
Establishing Wi-Fi roaming agreements between MNOs (or anyone with a wireless service) and ideally tens of thousands of venues or more across the world is unlikely to be a practical option with commercial value – which is one reason why OpenRoaming was devised as 'a federation'.
This suggests that OpenRoaming has some new scheme in mind for how to manage the myriad of relationships involved (although to our knowledge this is not public, at least not yet, or perhaps does not yet exist). Add to this that OpenRoaming – in its original form devised by Cisco – incorporated 'identity providers' on one side and venue owners (providers of the actual Wi-Fi service) on the other.
So for example: Let's say you are Netflix (or anyone else with an online service from Facebook to Samsung) and you want to offer your subscribers great Wi-Fi at lots of public venues. The OpenRoaming Federation could give Netflix subscribers access to all of that – provided of course that venue owners controlling and owning the public Wi-Fi are ready to be part of it.
And that's really the big question to be answer: What can OpenRoaming do for venue owners? What's in it for them? Will they receive money? Credit? Some sort of barter deal? Something else? Venue owners – hotels, conference centres, airports, anyone with a strong indoor Wi-Fi network – will need to receive substantial benefit from the scheme if they are to join anything like this.
The other option – which is likely what OpenRoaming will default to at least initially – is that any actual roaming will only happen between carriers, whom in turn serve various venues with Wi-Fi (such as the Virgin Media case at Canary Wharf just announced).
What's the benefit for venue owners?
Venue owner buy-in is critical. As you will know – if you've been in Wi-Fi for a while – most venue owners don't allow auto-connect of phones to their Wi-Fi networks because Wi-Fi more often than not is used to engage with guests and clients. This complicates the matter further. Most venue owners may indeed not want to give that up at all – either that, or the incentive to do so has to be exceedingly convincing and weigh heavily on their decisions.
We don't know if the Wireless Broadband Alliance has managed to resolve this issue – but our best guess is that they haven't, at least not yet. In their defence: It's not an easy issue to fix. Aruba's Air Pass initiative – on the other hand – appears to have come up with some way of crediting venue owners in order for them to participate in Air Pass (although exactly what they get is also not entirely clear).
The Air Pass scheme – read more here – is in some ways simpler: Aruba is setting up a roaming facility (hub), which will allow mobile subscribers of for example AT&T, TMo, etc. to roam onto the Aruba-supplied Wi-Fi networks belonging to venues (perhaps mostly public venues but also certain enterprises). Although Aruba has so far not explained what the business model looks like exactly, we're guessing that carriers will pay Aruba for this service, while in return for auto-connect access to Wi-Fi by for example AT&T subscribers, venue owners perhaps get some sort of credit on their Aruba Wi-Fi equipment deal (this is a guess).
So – back to our original question: Is there a bright future for universal public Wi-Fi roaming? Well – the answer is a solid maybe. Here's our list of challenging (but not unsolvable) issues and requirements that need to be resolved for this to go ahead:
The networks and the phones (and tablets, PCs) need to be Passpoint compliant (a lot of APs are but this is not universal, most mobile phones are preconfigured for Passpoint in the US. Not using Passpoint-based authentication is possible but that would introduce a host of other issues that are probably harder to solve)
Some kind of connectivity manager will probably be required (many ways of solving this including embedding such a manager into other apps, etc.)
This is the big one: Owners of venues with Wi-Fi networks need a significant incentive to participate – there has to be something in it for them before they will allow anyone to simply pop onto their Wi-Fi network and use up capacity and services that they're paying for with no chance of engaging with them as guests, etc.
Finally: Whatever scheme is applied needs to significantly favour venues – not carriers or identity providers (although they should of course also benefit) – in order to grow to significant popularity.
/Claus.