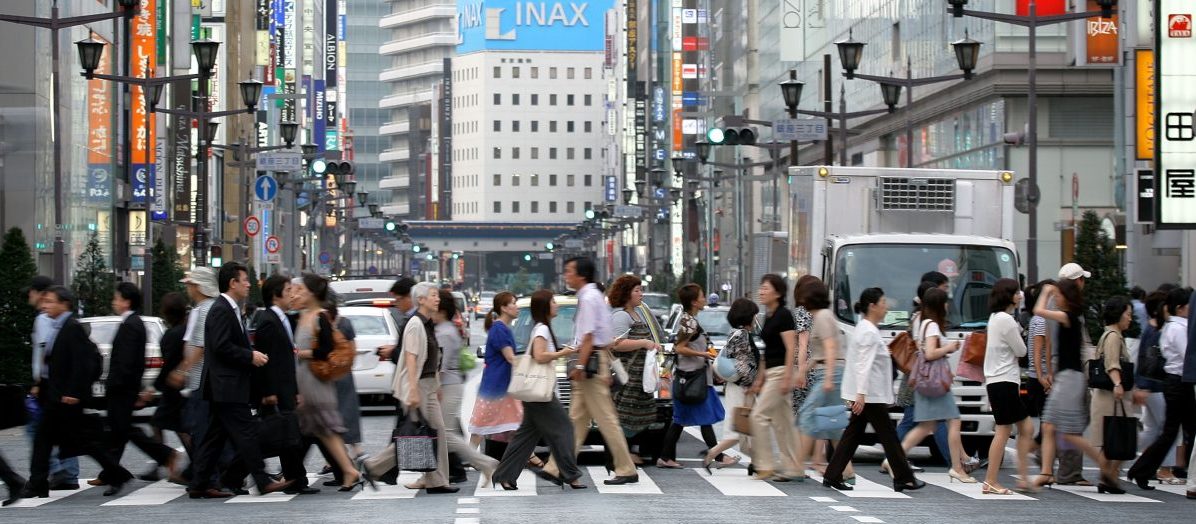 Welcome to the first in a brand new series of exclusive Wi-Fi data analytics reports that we will be publishing in partnership with leading mobile analytics company Netradar. The goal of our new series is to examine and not least quantify how Wi-Fi (and mobile) technology is being used across the world. This week's story digs into one of the world's most mature and sophisticated mobile markets: Japan. 
By Claus Hetting, Wi-Fi NOW CEO & Chairman
Intuitively, it should be fairly safe to conclude that Japanese consumers (and most of the rest of Asia, too) prefer Wi-Fi to mobile by a wide margin. But what exactly does the data say? Fortunately, Netradar just came out with a new, accurate batch of mobile analytics data to answer that question.
The truth is that Japanese consumers use Wi-Fi for a staggering 83% of their mobile data traffic consumption. They also use Wi-Fi for 75% of their usage sessions, says Netradar. In popular terms this means Wi-Fi is used three times as frequently as cellular by Japanese consumers.
The numbers are remarkable in that Japan easily beats for example the US where the equivalent Wi-Fi data traffic percentage has been anchored at around 70-75% for several quarters.
Japan simply prefers Wi-Fi
"Consumers in Japan use much heavier apps – meaning mostly videos – over Wi-Fi and tend to be much more conservative with using cellular data. In Japan, consumers clearly favour Wi-Fi over cellular both in terms of usage and daily average as well as top speeds," says Netradar's Professor Jukka Manner, co-founder of Netradar and the author of the report.
The average daily speed of Wi-Fi connections in Japan is 10 Mbps and clearly exceeds cellular, which mostly hovers around 5-7 Mbps. The service level quality gap between cellular and Wi-Fi stands at less than 10% with cellular pegged at about 80% and Wi-Fi at 70-75%, the report states.
Lunchtime is cellphone time
One curious finding from the report is that Japanese consumers appear to have their eyes firmly glued to their smartphones during lunch – and apparently like to use cellular services in the process, presumably because they spend lunchtime outside the office. The cellular busy hour is very clearly identifiable to between 12.00 and 13.00 hours while Wi-Fi is mostly used later in the day.
For more information on this study go to Netradar's blog page here or contact Netradar's Professor Jukka Manner at this email address.
/Claus.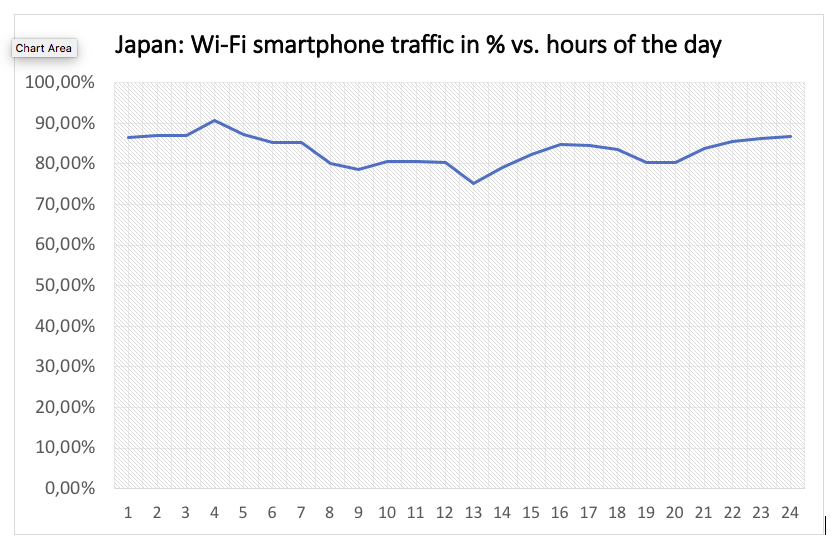 Above: Japan's Wi-Fi smartphone traffic data from Netradar.