By Claus Hetting, Wi-Fi NOW CEO & Chairman
Bringing Wi-Fi and cellular together into a gapless mobile service has long been the Holy Grail of wireless convergence – but thus far most attempts to do just that have either fallen short or have simply been ignored by service providers. Now Korean operator KT and vendor Tessares are taking the first steps towards making a new and 3GPP-defined version of cellular & Wi-Fi convergence called 'ATSSS' happen. 
From Google's Project Fi to Xfinity Mobile: 'Network of networks' connectivity is attractive because it gives consumers a best of both worlds approach to wireless: Cellular for wide area coverage and Wi-Fi everywhere indoors. Imagine your device using both Wi-Fi and cellular data streams whenever either or both is available – and even aggregating the two for higher speeds. Sounds great, right?
KT and Tessares take the first steps
Most will agree that this is a fairly compelling value proposition – and one way to get there is with so-called multi-path TCP technology. It turns out that multi-path TCP is so compelling that it now also forms a part of the 3GPP's Release 16 standard, which the 3GPP – whom if you don't know is the organisation standardising LTE and 5G networks – expects to have ready by mid 2020-ish.
So can consumers finally look forward to better, faster, concurrent, multi-standard, and aggregated wireless connectivity for their phones in the not-too-distant future? And what might something like that mean for the Wi-Fi industry writ large?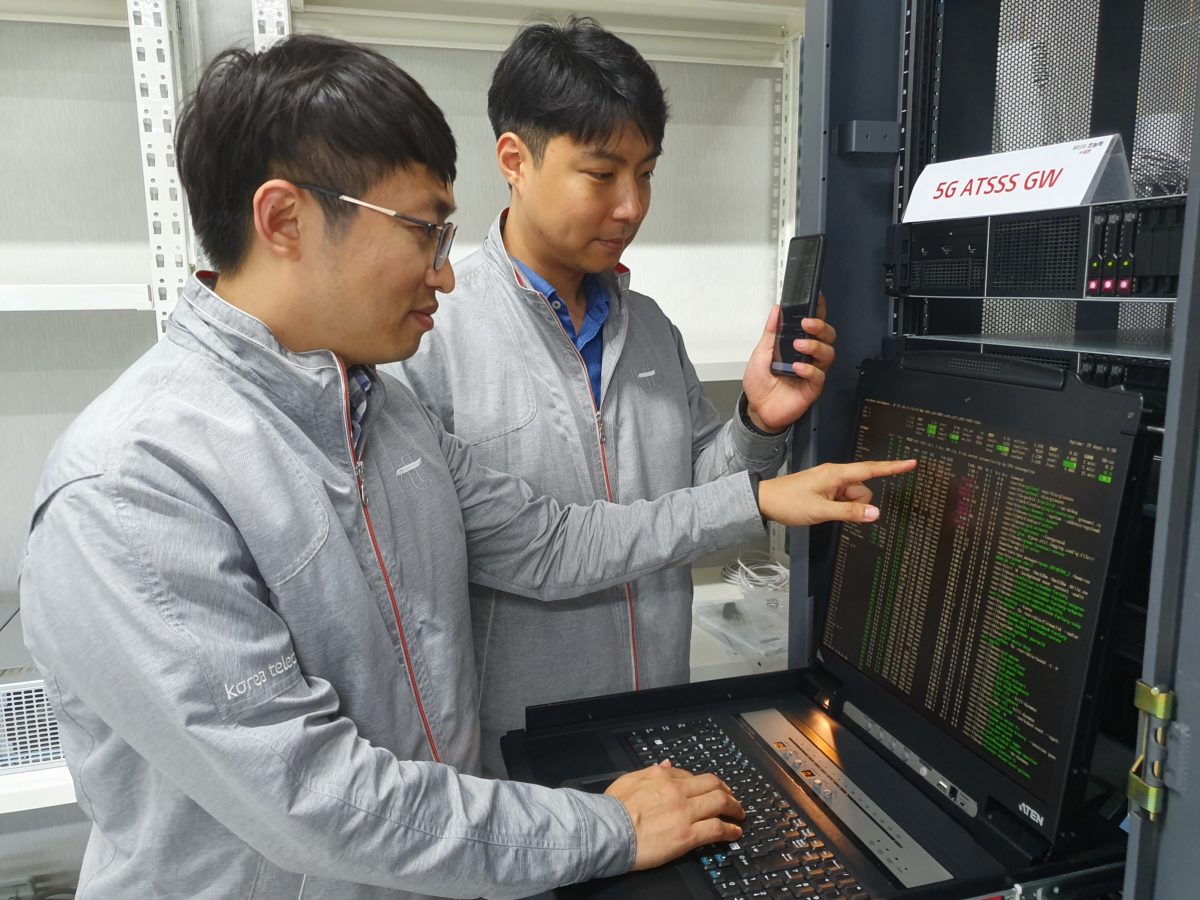 The short answer to the first question is yes, probably. The first steps towards that goal have already been taken: Last month Korean operator KT and Belgium-based convergence technology vendor Tessares successfully tested what the 3GPP has given the un-marketing friendly name 'ATSSS' aka 'Access Traffic Steering, Switching, and Splitting' – which is the 3GPP's version of multi-path TCP plus some additional parts.
Tessares also points out the latency benefit of the 3GPP's approach. "If you don't do it right, the combination of WiFi and 4G/5G can have a negative impact on latency. In contrast, the approach defined by 3GPP is addressing that very issue so that hybrid WiFi+5G services do no compromise latency. This was demonstrated during our test at KT," says Denis Periquet, Co-founder and CEO of Tessares.
How might ATSSS actually work on phones?
Imagine this: As you walk out your door towards your car there are no coverage gaps between Wi-Fi and cellular. And when you arrive at your office, you walk in and once again the phone connects gaplessly to your enterprise Wi-Fi network. And get this: When both Wi-Fi and – say – 4G or 5G is available, your speed will be the sum of all available connectivity signals.
For the Wi-Fi industry this kind of convergence could mean that many (but not all) existing Wi-Fi networks in the home, enterprise, public Wi-Fi, etc. could be incorporated into a gapless connectivity service. Arguably ATSSS would then enhance the dollar value of Wi-Fi network services since connectivity over Wi-Fi would then be indistinguishable from any cellular service you pay for.
For more on cellular/Wi-Fi convergence don't miss Tessares' CEO Denis Periquet at Wi-Fi NOW London on November 12-14. We will also shortly announce a special Convergence Masterclass program item for our London event – stay tuned for more information.
/Claus.