By Claus Hetting, Wi-Fi NOW CEO & Chairman
The FCC's decision to release the 6 GHz band to Wi-Fi last April included the important decision of allowing Wi-Fi to operate at standard power across 850 MHz of spectrum – provided that so-called 'AFC' is applied. While most Wi-Fi 6E activity has since centred getting indoor (LPI) network equipment and devices to market, Broadcom now says the time has come to kickstart AFC-based standard power Wi-Fi 6E and Wi-Fi 7. It represents a huge untapped opportunity that should be developed immediately, Broadcom says.
Current Wi-Fi 6E access points and devices are permitted to operate at LPI (Low Power Indoor) levels right across the 6 GHz band – and they're already capable of delivering multiple gigabits of connectivity speed. Now imagine what kinds of Wi-Fi services you could deliver by boosting 6 GHz Wi-Fi signals by a factor of up to sixty three times – which is exactly what standard power operation with AFC would allow (for 20 MHz channels). "Applying AFC to allow for standard power Wi-Fi operation is important for Wi-Fi 6E. But it will simply turbocharge Wi-Fi 7," says Chris Szymanski, Director of Product Marketing & Technology Strategy at Broadcom.
Enjoying this story?
Leave your email here and we'll get you all the latest Wi-Fi news.
The most obvious applications of AFC-based Wi-Fi include low-cost outdoor or venue Wi-Fi services delivered by telcos and enterprises. AFC-based Wi-Fi will also play a strong role in bridging the digital divide because of its extended range and applicability to outdoor operations. "We are most excited about two use cases. One is the use of standard power to deliver a much better and faster stadium Wi-Fi experience. The other is building affordable Internet access for residential deployments," Chris Szymanski says.
APs and devices could be upgradeable to standard power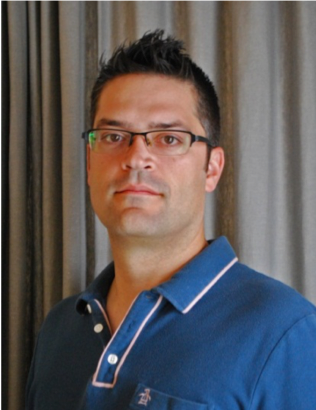 But that is far from all. He also says that AFC will 'turbocharge' the next Wi-Fi standard. "Standard power is great for Wi-Fi 6E but will be an enormous boost in the case of Wi-Fi 7. With more power available, high-order modulation schemes such as 4096 QAM will boost Wi-Fi speeds and drive down latency at range. In addition, Wi-Fi 7 includes a technique that will allow Wi-Fi to notch out and avoid out sub-channels that the AFC deems prohibited, in order to deliver high power high bandwidth traffic. With a total of 850 MHz available resulting in four standard power 160 MHz channels and one non-overlapping 320 MHz channel, AFC-based Wi-Fi will revolutionise both Wi-Fi coverage and capacity," he says.
AFC-based standard power Wi-Fi 7 will benefit use cases everywhere including in the home. The market entry and ramp-up of AFC-based Wi-Fi could even be close to explosive. "We believe low power indoor Wi-Fi equipment could be made software upgradeable to standard power. Potentially an installed AP would then only need to be authorised by the FCC to operate using an AFC to permit upgrading itself to operate under standard power rules. That could result in a super fast rollout of perhaps 80 or 100 million standard power APs. This would be quite unprecedented," Chris Szymanski says.
Time to kickstart proceedings leading to commercial AFC services
AFC is the name given to the database lookup scheme that allows Wi-Fi access points to operate at standard power. The AFC system – specified but not yet implemented – makes sure standard power Wi-Fi does not cause harmful interference that would otherwise affect incumbent uses of the 6 GHz band, which mostly consist of point-to-point links (used by utilities in the US). The AFC scheme is akin to but simpler than for example the SaaS systems used to provide frequency management for CBRS.
"During the past years the FCC has learned a lot from TV White Space and CBRS regulation about how to authorise this kind of frequency coordination. We believe it is now time to kickstart the proceedings for getting AFC-based standard power Wi-Fi to market. The vast majority of the work has already been done, and the Wi-Fi Alliance has already released the AFC interface spec. The benefits to consumers and business across the US will be simply massive," Chris Szymanski says.
Currently all of the USA, Canada, and Korea spectrum regulations are expected to support the application of AFC (or equivalent methods) for standard power Wi-Fi. Broadcom was the first to release a Wi-Fi 6E (6 GHz) capable Wi-Fi chipset and the first to power a Wi-Fi 6E device.
/Claus.