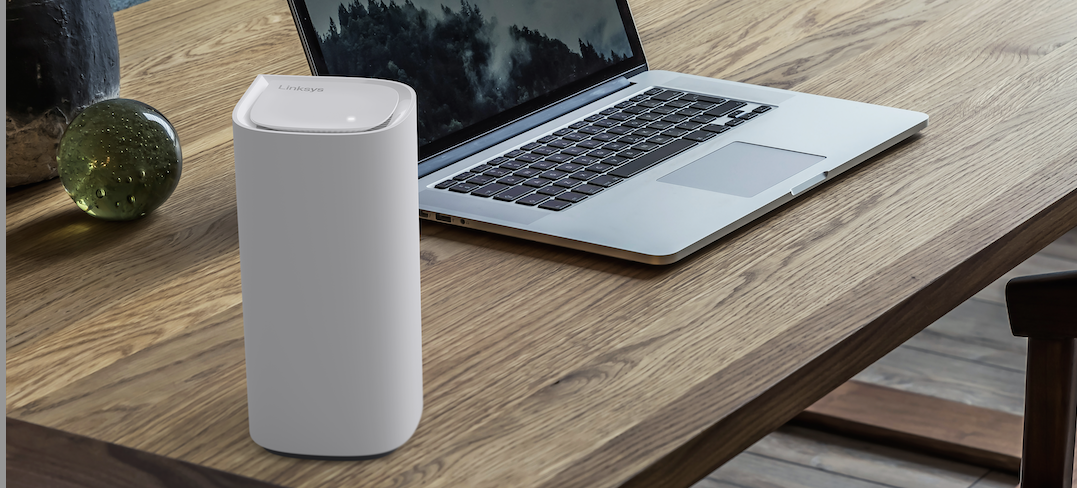 By Claus Hetting, Wi-Fi NOW CEO & Chairman
Last week Linksys introduced their first Wi-Fi 6E mesh solution for consumers – dubbed Velop Pro 6E – priced at a relatively affordable US$199 for a single unit. Linksys' strategy is simple: Great Wi-Fi at affordable prices wrapped in designs that won't tempt family members to hide APs away in closets or under the stairs, says Jeevan Patil, Vice President of Product Management and User Experience at Linksys.
Last week's Wi-Fi news highlights included Linksys' first foray into the world of Wi-Fi 6E mesh networking: The Velop Pro 6E is right now one the most affordable Wi-Fi 6E mesh systems on the market while its new, compact 'droplet' design is arguably one of the most attractive. The new mesh system is powered by Qualcomm's six-steam Immersive Home 316 Platform for peak tri-band speeds of more than 5 Gbps, the company says. For more on the Velop Pro 6E specs read here.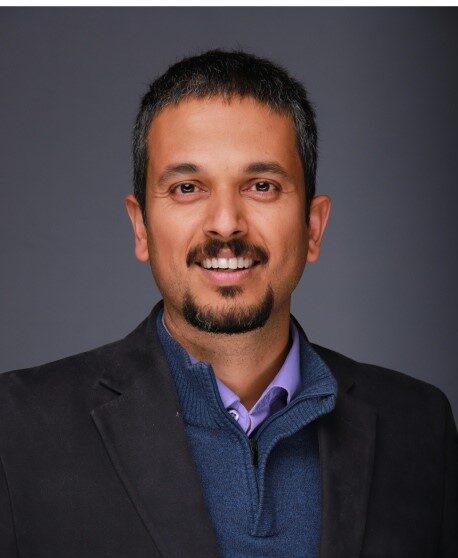 "The focus of this product has been threefold: Gigabit performance, an elegant design, and finally super fast and easy setup. Anyone can now set up their mesh Wi-Fi in less than 10 minutes – which beats the competition by a wide margin. Wi-Fi 6E means you can now connect for example your new Apple computer or notebook PC to Wi-Fi using loads of clean, interference-free spectrum in the 6 GHz band," says Jeevan Patil, Vice President of Product Management and User Experience at Linksys.
"We believe the Wi-Fi 6E market will be strong for at least another three years, after that Wi-Fi 7 products will likely dominate," he says.
Jeevan Patil says Linksys is taking on the mesh competition on a couple of fronts: A single Velop Pro 6E mesh unit will cover up to 3000 square feet of real estate (around 280 m2). He also points out that Linksys' privacy pledge has become an increasingly important part of the company's recipe for success.
"We will never sell or otherwise use any of our customers' data. Our pledge and core value is to keep your connections secure and your data private. We know that such issues are of great concern to both consumers and service providers out there, and we want to make sure that everyone knows that we're on your side. Our customers are not products," says Jeevan Patil. Today, Linksys Wi-Fi products include security and DNS filtering from Fortinet.
The Velop Pro 6E is initially only available for consumers (starting this month in the US & UK) but will be made available to ISPs as well, Linksys says. That means that ISPs will soon have the option of including relatively affordable, high-speed 6 GHz-capable whole-home Wi-Fi into their home broadband portfolios. No more than at most a couple of dozen ISPs currently offer Wi-Fi 6E mesh solutions for the home but this has likely been a result of cost constraints.
"We still think there's a lot of runway for multi-gigabit-capable whole-home Wi-Fi 6E solutions for ISPs over the next many years, and that market is highly price sensitive. Now there's a 6 GHz Wi-Fi option that will be attractive to ISPs in many markets," Jeevan Patil says. Linksys is already providing Wi-Fi 6-based mesh to fibre-based ISPs for example in the UK.
This year Linksys is celebrating a staggering 35 years of designing and delivering home connectivity solutions. Spouses Janie and Victor Tsao founded DEW International – later renamed Linksys – in the garage of their Irvine, California home. The year was 1988 and the company's first products were printer sharing devices. In 2021 security experts Fortinet made a a US$160 million investment into Linksys.
Enjoying this story?
Leave your email here and we'll get you all the latest Wi-Fi news.
/Claus.