By Claus Hetting, Wi-Fi NOW CEO &  Chairman
Fourteen companies and organisations have filed with the FCC to become 'AFC System Operators' – meaning operators of the AFC function required in the US (and elsewhere) for standard power Wi-Fi operation in the 6 GHz band. The deadline to apply with the FCC to become an 'AFC System Operator' was November 30. Five have applied with the intention of using the Open AFC platform to deliver the required service, says Broadcom.
Momentum is building for the industry-wide adoption of standard power 6 GHz Wi-Fi in the US and elsewhere: As of the November 30 deadline last week, fourteen companies and organisations have filed with the FCC to be come 'AFC System Operators'. AFC is the database lookup scheme and calculation engine adopted by the FCC for allowing Wi-Fi to share 6 GHz spectrum with incumbents dependent on location and in such a way that incumbent services are protected.
Enjoying this story?
Leave your email here and we'll get you all the latest Wi-Fi news.
Remarkably, the fourteen applicants include a raft of industry tech giants as well as trade organisations such as the Wi-Fi Alliance, the Wireless Broadband Alliance, and Kyrio (the commercial services arm of CableLabs). While it was initially thought that AFC operations for Wi-Fi in the end might be exclusively run by companies already specialised in spectrum management – such as companies operating SaaS platforms for CBRS – the sentiment towards AFC and the road ahead now looks entirely different.
Operating an AFC as a profitable commercial service seems less likely while non-profit AFC operations – possibly membership-based to cover costs – could very well become a thing.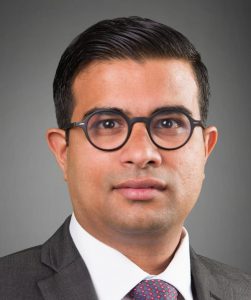 A big reason for this change – says Broadcom – is the advent of the open-source Open AFC platform, which will be used by five of the current applicants. The Open AFC initiative was founded in August this year by Broadcom, Cisco, and Meta (Facebook at the time) and is currently managed as a workgroup within the Telecom Infra Project. Read more about Open AFC here.
"Operating an AFC function is necessary to take 6 GHz Wi-Fi to the next level of performance, in particular to turbo-charge Wi-Fi 7 services in the near future. We are especially delighted to see also trade organisations filing to become AFC operators because this will build strong ecosystem support for AFC and the future of standard power Wi-Fi in the 6 GHz band," says Vijay Nagarajan, VP Wireless Connectivity Division at Broadcom.
Meta is also highly optimistic about the value of Open AFC to the Wi-Fi ecosystem. "We are excited that Open AFC is catalysing the adoption of the 6GHz unlicensed band. With more companies and industry alliances working together on Open AFC, great things are happening that will benefit the entire ecosystem," says Dan Rabinovitsj, Vice President for Meta Connectivity.
The list of companies filing as AFC operators includes – in addition to Broadcom and among others – Plume, Qualcomm, Nokia, Comsearch (CommScope), Sony Group, Federated Wireless, and Google. Plume says it will use OpenSync and Open AFC to deliver the service. Broadcom's AFC filing can be found here.
/Claus.