By Claus Hetting, Wi-Fi NOW CEO & Chairman
Qualcomm today released the third generation of the company's Networking Pro series of chipsets for access points – and of course this time it's all about Wi-Fi 7. Qualcomm's four new Wi-Fi 7 platforms range from a capacity of 10 Gbps (six streams, tri-band) to a whopping 33 Gbps (sixteen streams, quad-band). The data rate of a single Wi-Fi 7 channel now exceeds 10 Gbps. The new chipsets are packed with features and appear ready to completely upend what most people associate with a Wi-Fi connectivity experience. 
The drive towards Wi-Fi 7 picked up even more steam today as Qualcomm released their bid for dominance of the market for high-end Wi-Fi 7 enterprise AP and router chipsets. Qualcomm's third generation Networking Pro series is something to behold with a system capacity of 33 Gbps for the top-of-the-line system dubbed Networking Pro 1620.
The new series of Wi-Fi 7 chips make use of up to 16 streams, 320 MHz channels, 4kQAM modulation, multi-link operation, and something Qualcomm calls adaptive connections (see below for more). The company also provided a first look at their in-house developed AFC solution for standard-power Wi-Fi 7.
As of today Qualcomm is capable of delivering an end-to-end ecosystem of Wi-Fi 7 solutions featuring the FastConnect 7800 platform on the device-end – announced in February – and now also the new Networking Pro series on the access point side. What is perhaps most impressive about the new line of products is the breadth of the portfolio ranging from 6 to 16 streams with two models in between (see below). Meanwhile Qualcomm's two Networking Pro platforms for Wi-Fi 6 are still very much available.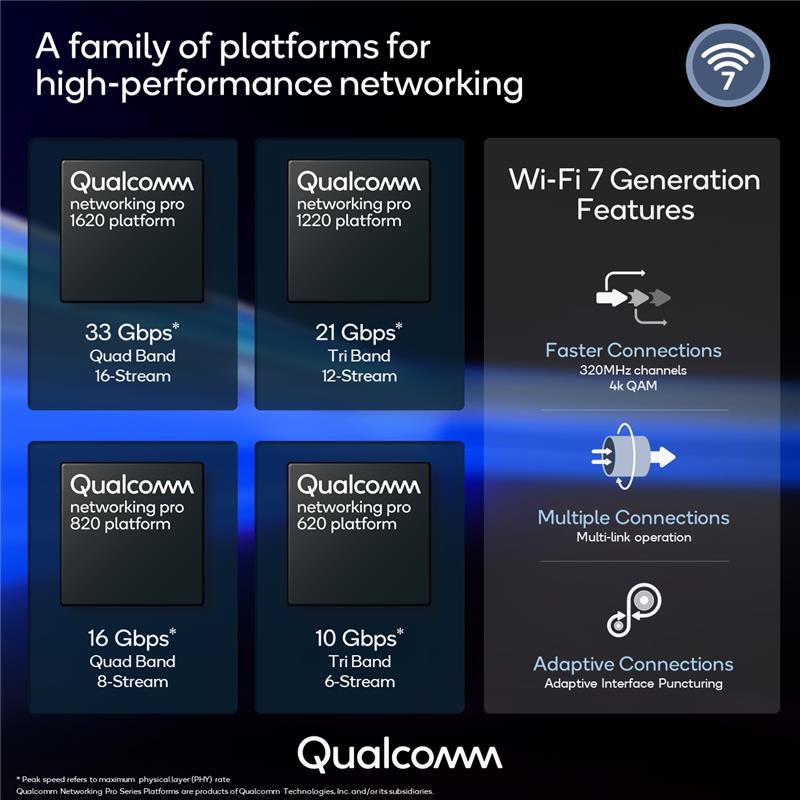 This means that Qualcomm customers can now apply a single architecture to a range of AP configurations at various capacities and price points while addressing the Wi-Fi markets of a wide selection of countries and regions, each country perhaps with varying amounts of 6 GHz band available for Wi-Fi operation. A total access point capacity of 27 Gbps is possible even for countries or regions where only the lower half of the 6 GHz band has been made available to Wi-Fi. This is key to keeping Wi-Fi 7 AP development and manufacturing costs as low as possible, Qualcomm says.
The Wi-Fi 7 'magic': MLO & adaptive connections
While 320 MHz channels (Qualcomm has also added a 240 MHz channel type into the mix) and 4kQAM drives up the speed, a lot of the Wi-Fi 7 'magic' comes from multi-link operation (MLO) for either simultaneous or alternating multiple links between the AP and the device – and from what Qualcomm calls adaptive connections, which is a reference to the Wi-Fi 7 feature Adaptive Interface Puncturing (AIP).
While MLO adds connectivity stability and determinism to an extent never seen before within the world of Wi-Fi – AIP allows the access point to effectively notch out and discard slices spectrum impacted by too much interference (puncturing). Together the two features deliver tremendous promise for example for future ultra-responsive Metaverse use cases or industrial applications where very high SLAs and determinism is required.
Wi-Fi 6 & Wi-Fi 7 are 'complimentary options,' Qualcomm says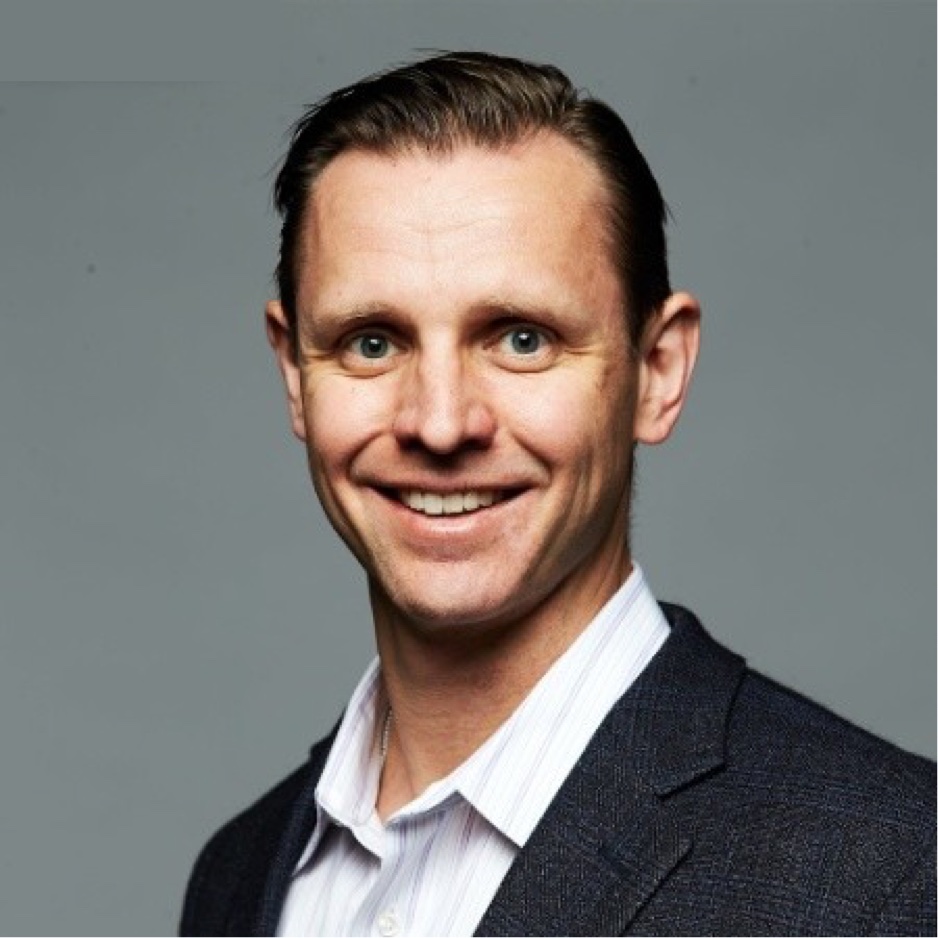 All of that may be impressive – but then there's more: Qualcomm is also seeding the ground for the introduction of standard power outdoor (or indoor) Wi-Fi in the US (and elsewhere) by making available to customers the Qualcomm in-house developed AFC Solution. The Qualcomm AFC is 'available for integration' now with live operation pending FCC approval, Qualcomm says.
In the US the FCC requires that standard power 6 GHz Wi-Fi access points operate under the control of a so-called AFC function (read more here) so as to protect any nearby incumbent users of the 6 GHz band – typically utilities – from possible interference.
Qualcomm is careful in pointing out that the new Wi-Fi 7 portfolio shouldn't be seen as a replacement for Wi-Fi 6 but rather that the two should be viewed as a set of complimentary options. "As the Wi-Fi market matures and segments evolve, connectivity needs will be different across various existing and emerging segments and as a result we expect to see Wi-Fi 6 and Wi-Fi 7 coexist for a long time," says Nick Kucharewski, Senior VP and General Manager at Qualcomm.
/Claus.