By Claus Hetting, Wi-Fi NOW CEO & Chairman
Big news for unlicensed spectrum:
CITEL (Americas) advocates 'no change' for top 6 GHz band
Jostling for position among regulators intensifies as the world approaches the World Radiocommunication Conference 2023 (WRC-23) to be held in Dubai this November. The stakes are high. Among other things, the global future of the 6 GHz band will be decided at the conference. This week Wi-Fi proponents received another big supportive push and significantly more momentum.
CITEL – the Inter-American Telecommunications Commission – announced they're supporting 'no change' in radio regulations for 6425-7025 MHz and 7025-7125 MHz globally. This in principle keeps the door wide open to unlicensed spectrum for Wi-Fi in the top-half of the 6 GHz band, says Chris Szymanski, Director of Product Marketing & Technology Strategy at Broadcom.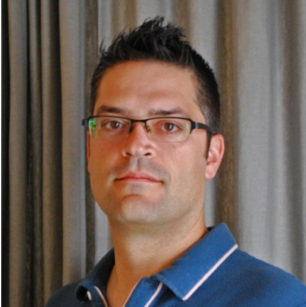 "We're encouraged by CITEL's decision. It not only signals support for the continued adoption of the full 6 GHz band for Wi-Fi in the Americas but actively promotes a harmonised approach to the full 6 GHz band in the rest of the world. A globally fragmented upper 6 GHz band, where some countries or regions take a different approach, benefits no one.  It creates market uncertainty, increases communications costs for end-users, and delays innovation. CITEL's decision is great news for Wi-Fi and for the world's economies because Wi-Fi is a big contributor to socio-economic benefits and value creation," says Chris Szymanski.
At the same time Chris Szymanski also emphasised that this is an important step but nothing is final until the WRC-23 conference is completed.
The mobile industry has – of course – been pushing for allocation of the upper 6 GHz band for IMT (mobile services) even though there is no hope for global harmonisation, current frequency allocations for 5G remain underutilised, and any real deployments of 6 GHz IMT technology would be many years in the future. In contrast, the Wi-Fi ecosystem is entirely ready to embrace the full 6 GHz band on a global scale, Chris Szymanski says.
Airties partners with Domos for residential Wi-Fi latency management
Low latency is critical for excellent home Wi-Fi quality of experience – and this week managed residential Wi-Fi vendor Airties announced a new strategic partnership with Norway-based startup Domos for delivering improved connectivity latency to Airties service provider clients and their subscribers. Airties will now include Domos' existing software module (agent) into its smart Wi-Fi software and the solution will be jointly owned by Airties and Domos, Airties said in a press release here.
Airties points out the advantage of making local decisions on the local home gateway without adding delays and costs of transmitting this to the Cloud. Meanwhile – and in parallel – Domos' embedded software agent will provide root cause analysis and analytics to service providers end-to-end via its Network X-ray solution, the company says.
WWC event locations for 2024 just about to be announced!
The Wi-Fi World Congress will of course be back at full speed in 2024 – and we're just about to finally confirm the dates and exact locations – this is what we've decided so far:
Confirmed: WWC USA in Sarasota, Florida, April 2024
Confirmed: WWC Europe in Geneva, Switzerland, September 2024
WWC MEA in Dubai, UAE, December 2024 (likely but unconfirmed)
As always our events will be packed with great first-hand information, networking with industry leaders, and exploring the latest technology from world of Wi-Fi at our expo. If you're interested in a role at any or all of our 2024 events contact us now! We will be filling up fast.
/Claus.