Above: WCI's new ImpruviX managed Wi-Fi service launched at the Virtual Wi-Fi World Congress last month.
By Claus Hetting, Wi-Fi NOW CEO & Chairman
Here's what we picked up on as important news items from the world of Wi-Fi for this week. Enjoy.
Texas-based World Cinema (WCI) lands first major Wi-Fi managed services deal with stayAPT Suites
Wi-Fi NOW partner and leading Wi-Fi managed service provider World Cinema (WCI) has landed its first major deal to provide full-on Wi-Fi connectivity services to the hospitality and community properties sector in North America. WCI will be delivering its ImpruviX-brand state-of-the-art Wi-Fi services to North Carolina-based long-term accommodation services provider stayAPT Suites.
World Cinema says it will be providing secure, high-speed Wi-Fi connectivity for guests and devices on the properties using ImpruviX's suite of equipment, software, and services. WCI will also manage stayAPT's security cameras through the properties, WCI says in their press release here. StayAPT Suites offers long-stay accommodation in Alabama, North Carolina, South Carolina, Florida, Georgia, Texas, and Virginia – see more here.

World Cinema – which has provided equipment and services to the North American hotel industry for more than 40 years – has wisely picked a Wi-Fi industry growth inflection point to launch their new ImpruviX-branded Wi-Fi managed services. WCI's Chief Commercial Officer for ImpruviX, Robert Grosz, says ImpruviX is in part driven by new opportunities for providing cutting-edge services based on new Wi-Fi technology including Wi-Fi 6 and 6E. The ImpruviX service was launched at  the Virtual Wi-Fi World Congress last month. For more on ImpruviX also see our launch coverage here.
UK's EE launches first own-branded 'MeFi' device for Wi-Fi 6 with 5G backhaul
Arguably one of the biggest use cases for 5G is to act as backhaul for Wi-Fi networks and now more devices and services are popping up to that end. The latest case in point: EE's new '5GEE WiFi' (nearly) pocket-sized 5G router featuring Wi-Fi 6 support.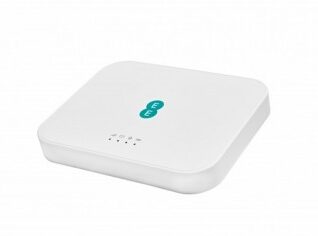 The device was launched yesterday and the full press release can be found here. EE says the device offers "broadband speeds as fast as fibre with average download speeds of 150 Mb/s" and that  "5GEE WiFi is perfect for gaming, streaming and downloading Ultra HD and 4K video." The device including 50 GB per month of data can be purchased for £45 (about US$60) with 24-month contract, EE says.
World's first MIMO antenna system for 6 GHz Wi-Fi available now, says Antenna Company
Meanwhile elsewhere in Europe: The Netherlands-based Antenna Company – yes, that is the actual name of the company – has announced availability of what it says is the world's first Wi-Fi 6E MIMO antenna system. The company says the system is designed to increase capacity, extend range, and reduce latency in 6 GHz Wi-Fi systems for enterprises and industries.
Enjoying this story?
Leave your email here and we'll get you all the latest Wi-Fi news.
The company says the sytem includes 15 antennas including 4×4 for 5GHz, 4×4 for 6 GHz, and dual band 4×4 for 2.4/5 GHz (see schematic below). The system supports the entire 5.925 MHz – 7.125 MHz frequency range for Wi-Fi 6E. Additional antennas are included for 0.9/2.4 GHz IoT and for tri-band antennas for radio spectrum management.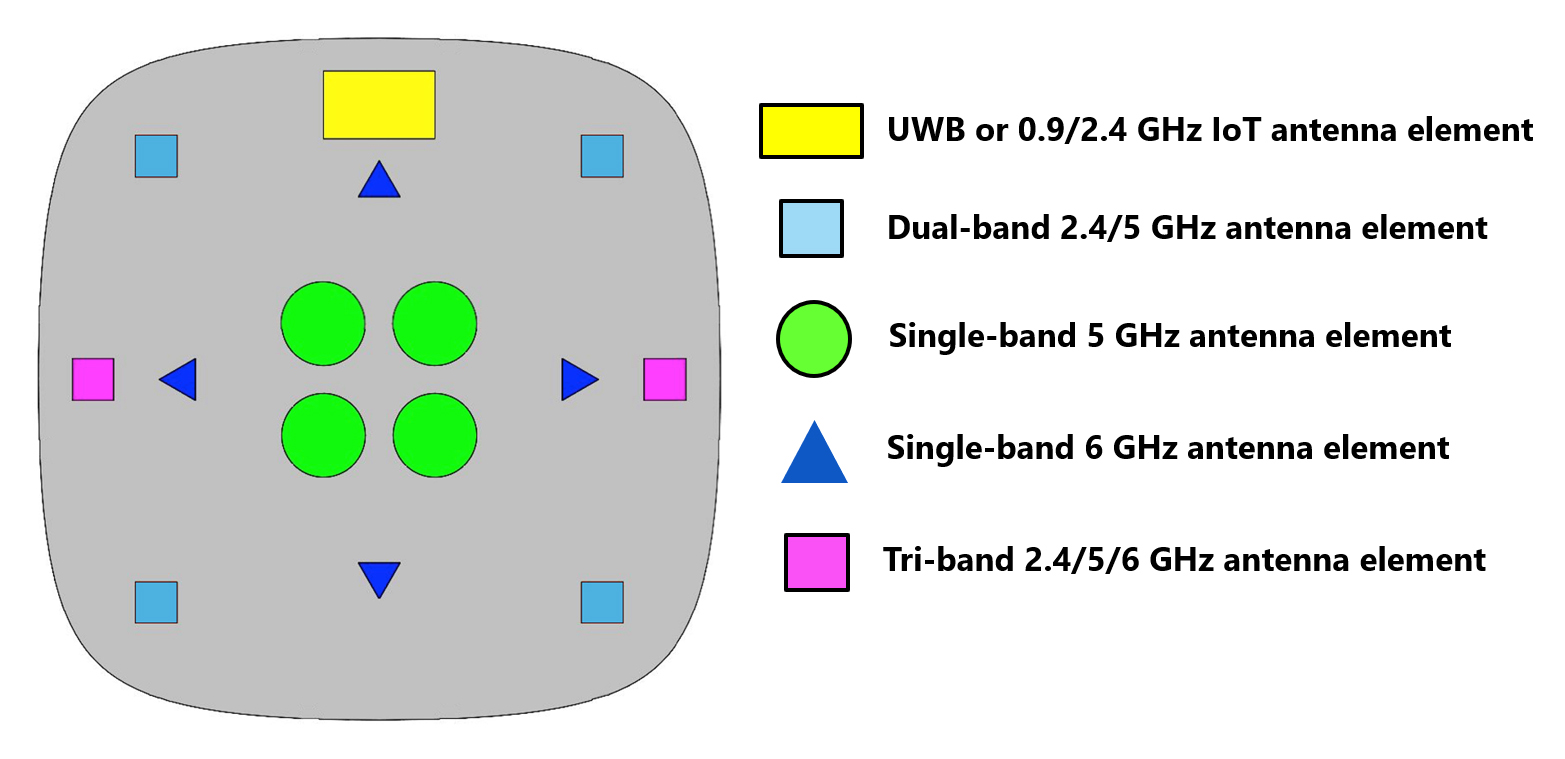 /Claus.